Morecambe visitor
So you can not make it to France, the Eiffel Tower, Madame Tussauds, Disney land, Cathedrale Notre Dame, Arc du Triomphe, and a few other sites of interest… So why not make it to Morecambe!? Poulton-le-sands, Bare and Torrisholme – very French sounding – were the villages that pretty much combined in 1889 to form Morecambe.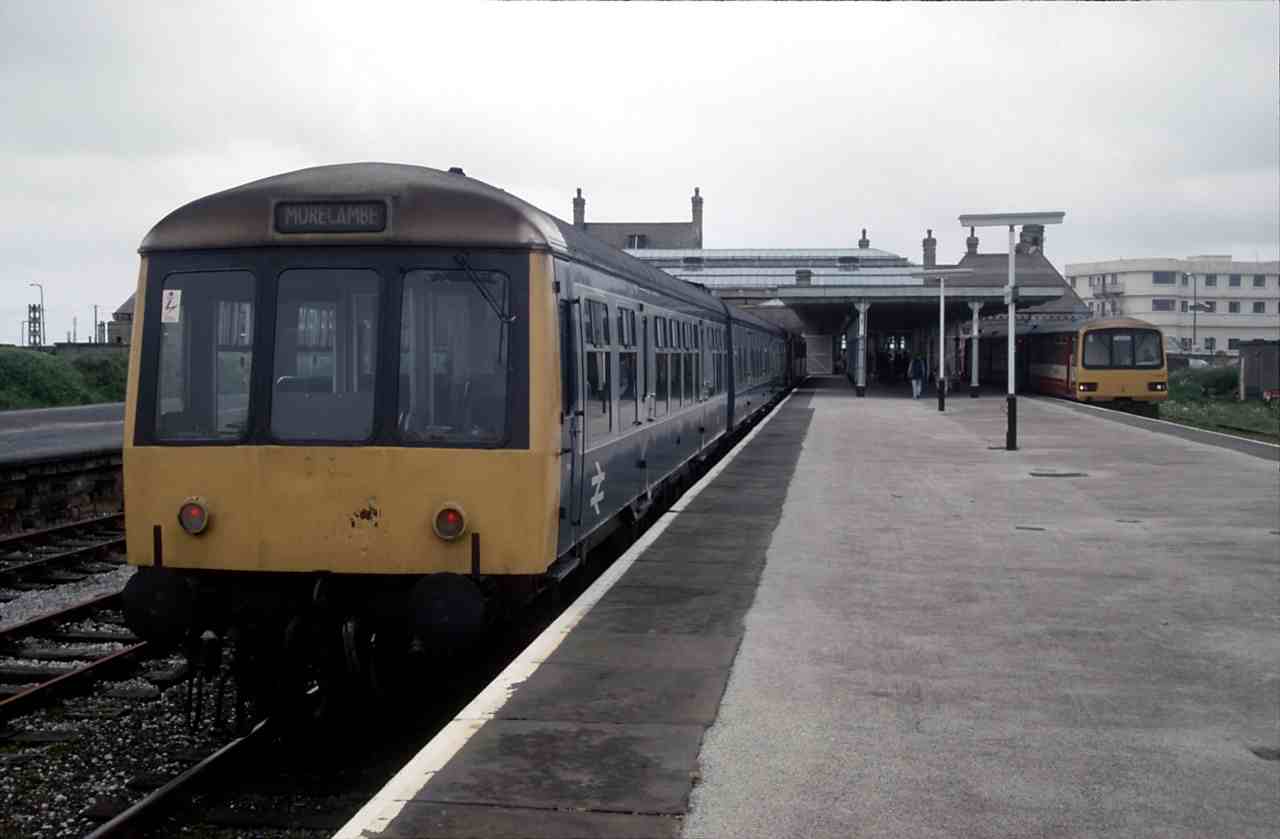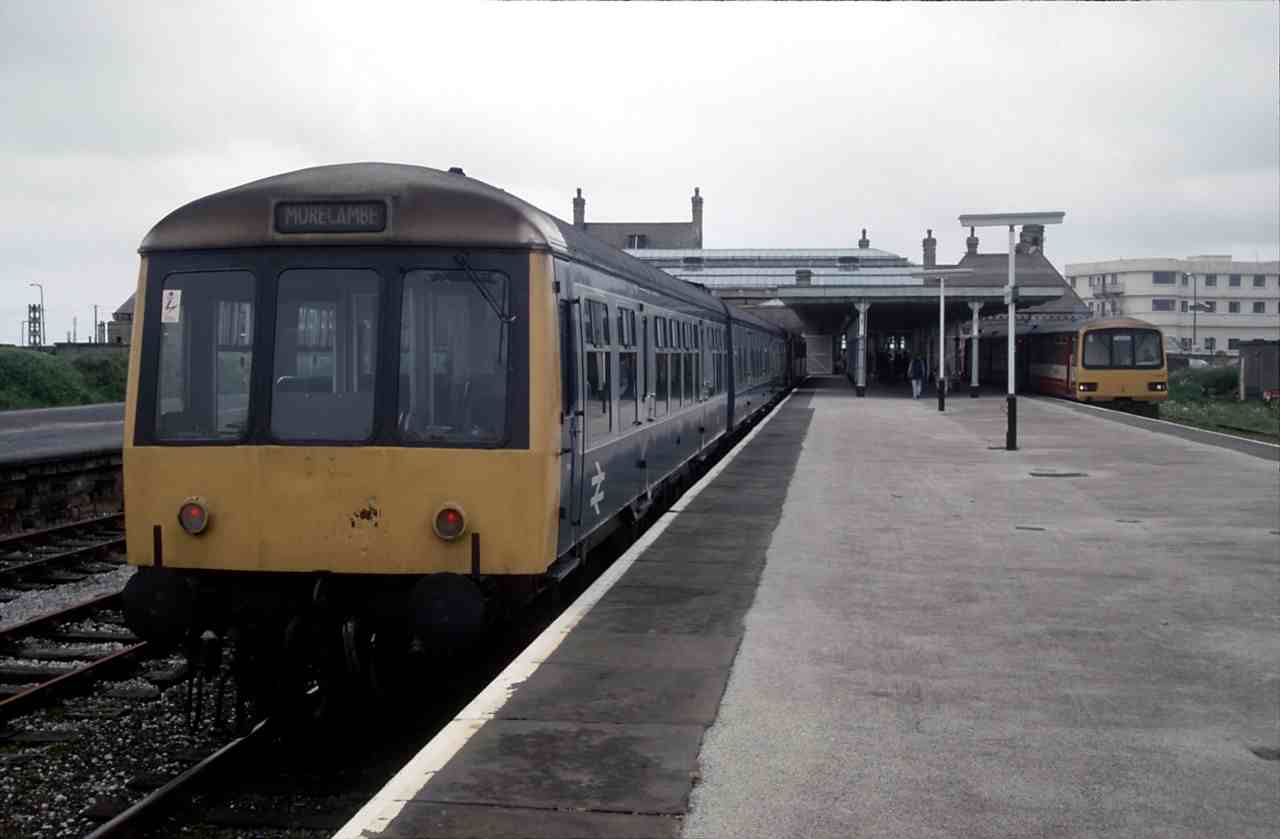 Down the coast Blackpool attracted much of its holiday makers from the mill towns of Lancashire where as Morecombe attracted the Yorkshire holiday makers. This attraction was huge during the early to mid 20th Century, with Morecambe becoming known as "Bradford by the sea" due to its direct rail link from the wool city of Bradford.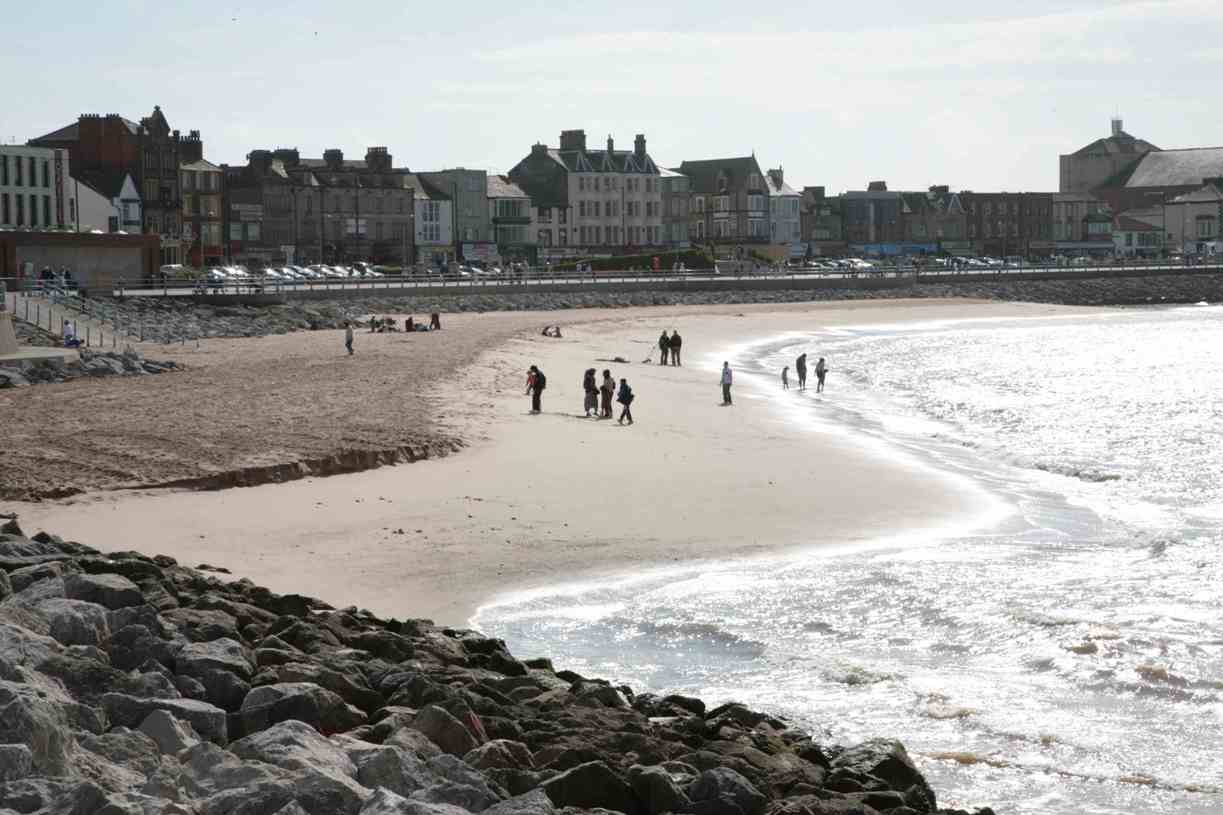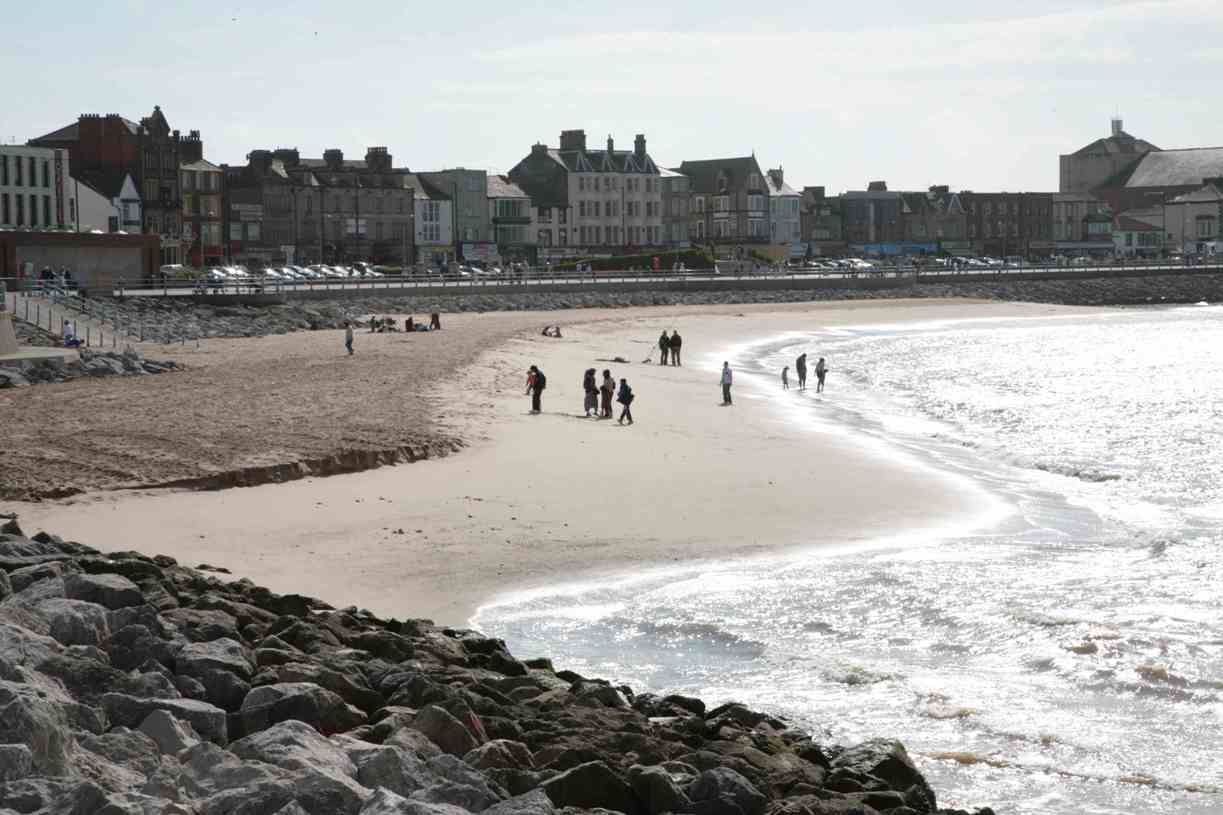 For Bradford the last week in July became known as the Bradford tide week, what happened was that all mills and factories pretty much closed down for the week, imaging companies closing down during the summer in the present day – or maybe you do? Extra trains were laid on with families cramming into these trains for there venture onward to Morecambe. What a panic on the platform trying to keep in an orderly queue at Shipley station, the platform was usually packed, I do remember – just!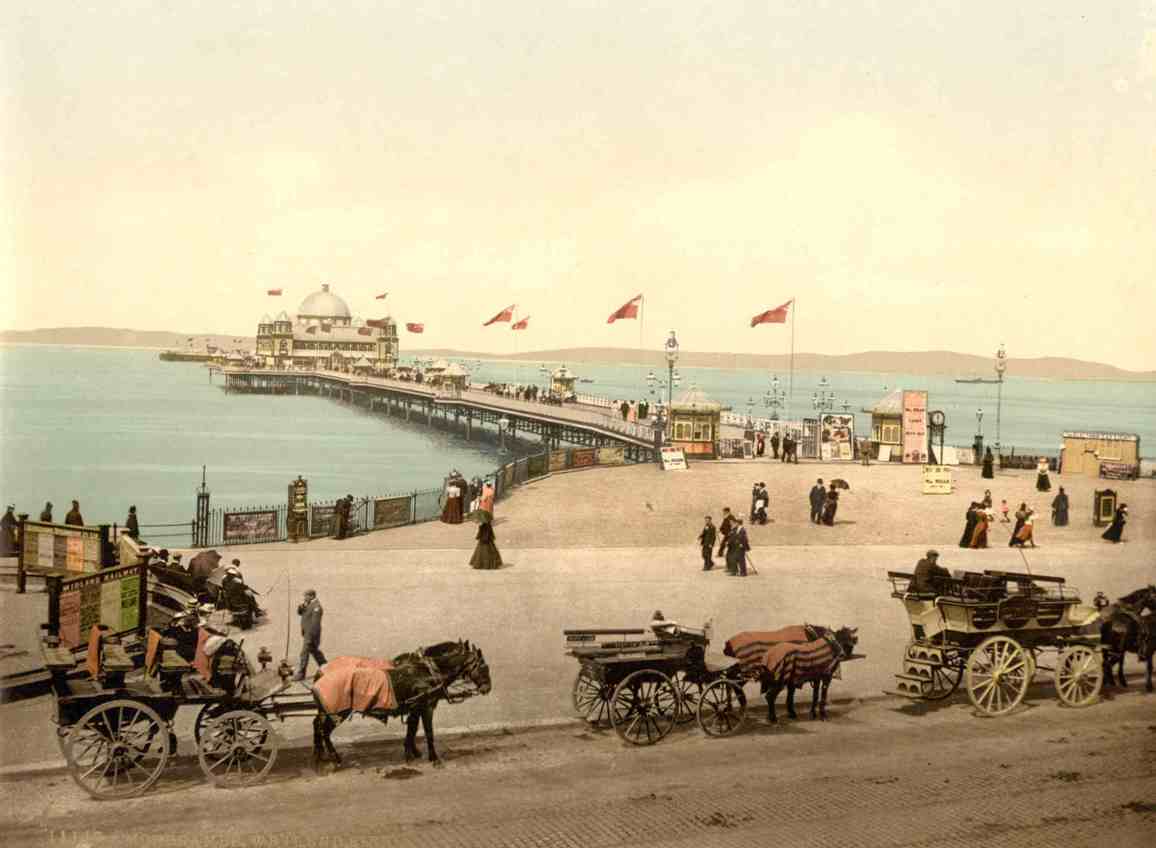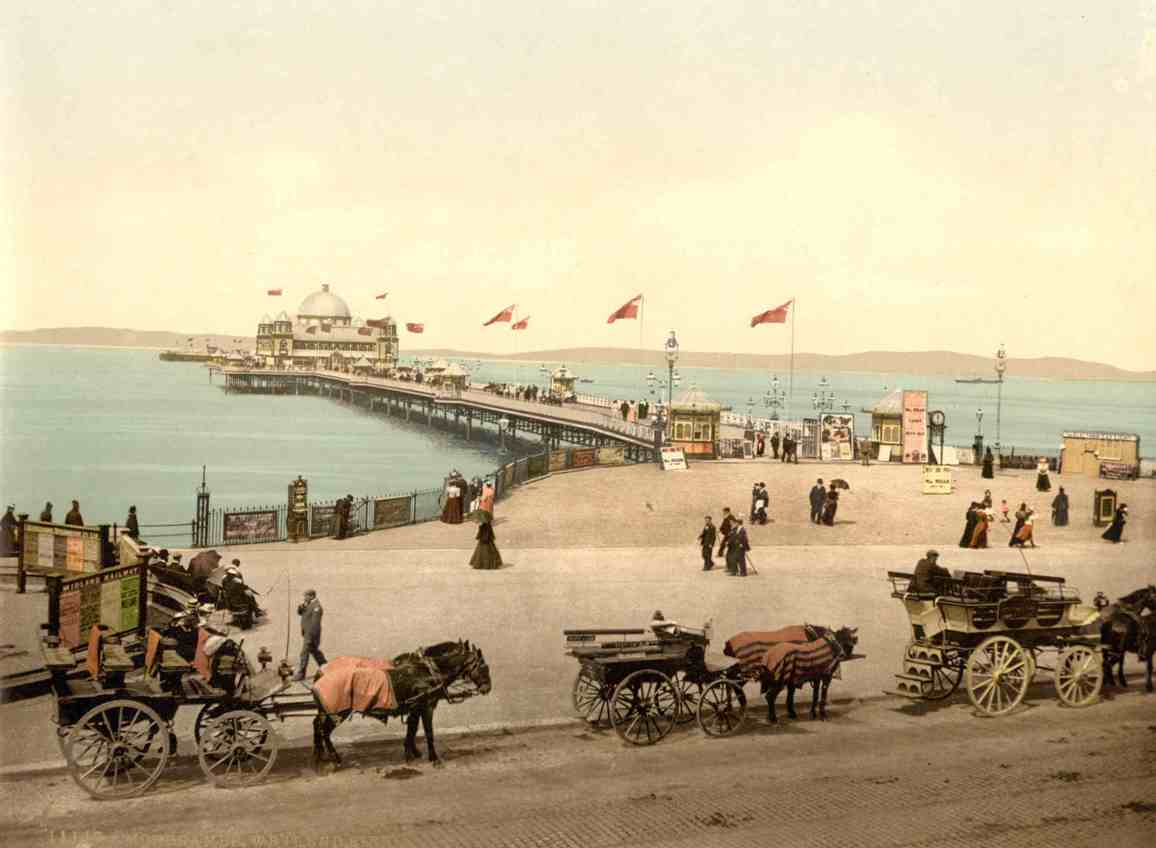 An old Morecambe pier
Decline
Morecambe's decline started after it lost major holiday maker attractions in two piers, the West End Pier through a storm in 1978 and the Central Pier survived until 1992 – though suffering a fire in 1933. Morecambe did once have two fairgrounds, but the continued decline closed one in the 1980's and one in the 1990's. The only remaining landmark left from one of these fairgrounds is the Polo Tower, due to it having been contracted for a telephone mast on the top!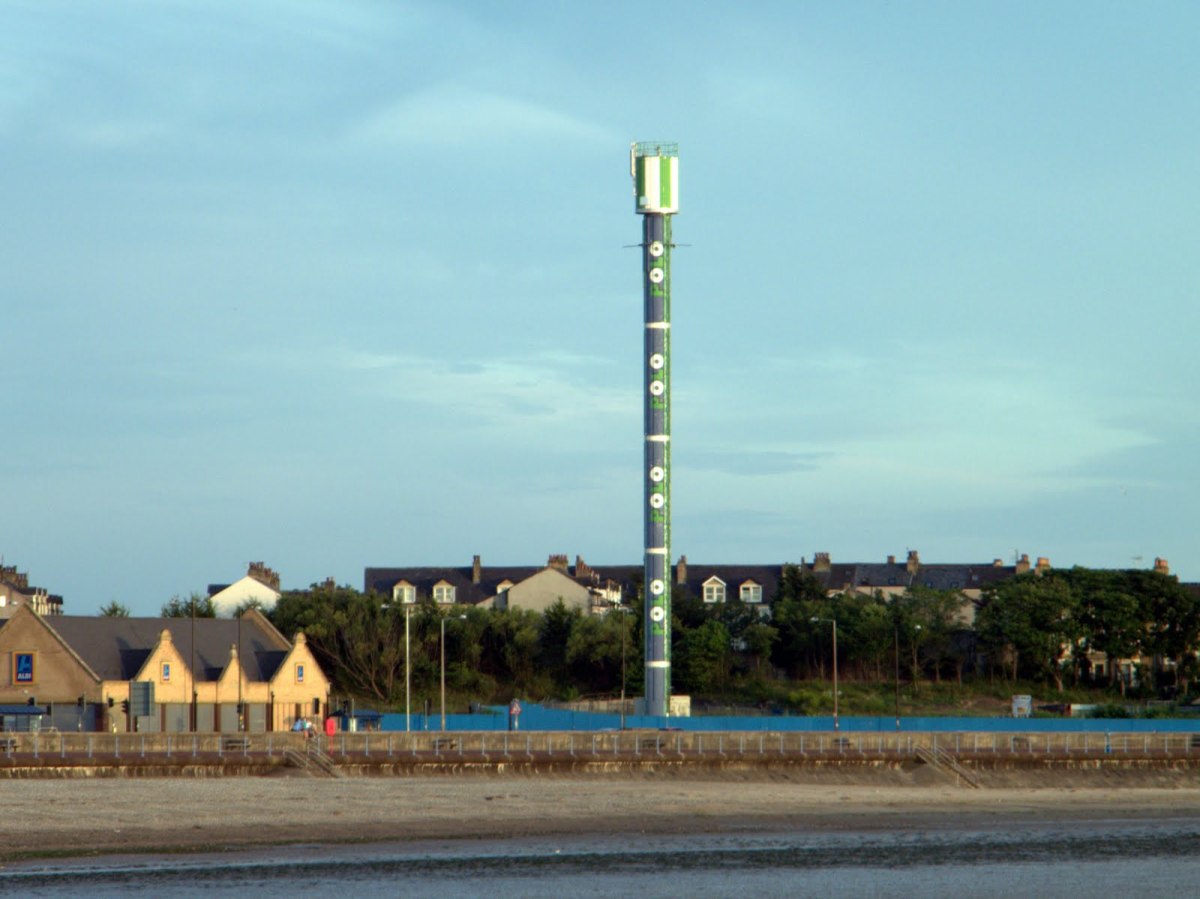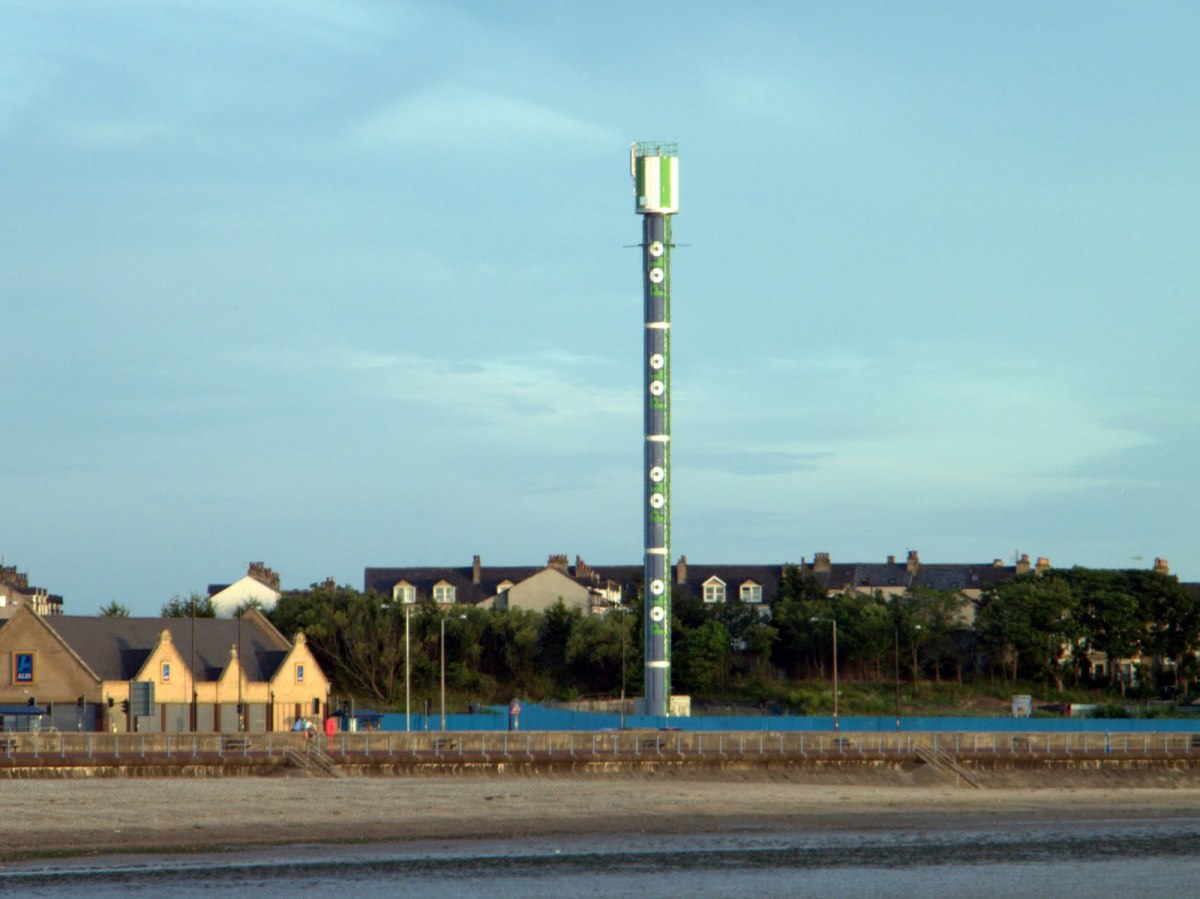 Polo tower
It does have a very nice building in the form of the Midland hotel, this is a luxury art deco hotel and still with art pieces by Eric Gill. The £7m renovation should hope to bring some much needed revenue into this seaside town. Morecambe bay is notorious for its unusual and potential difficult sea currents but provides the well known local delicacy Morecambe Bay potted shrimps, though made much better known through the tragedy of the Morecambe bay cockle pickers.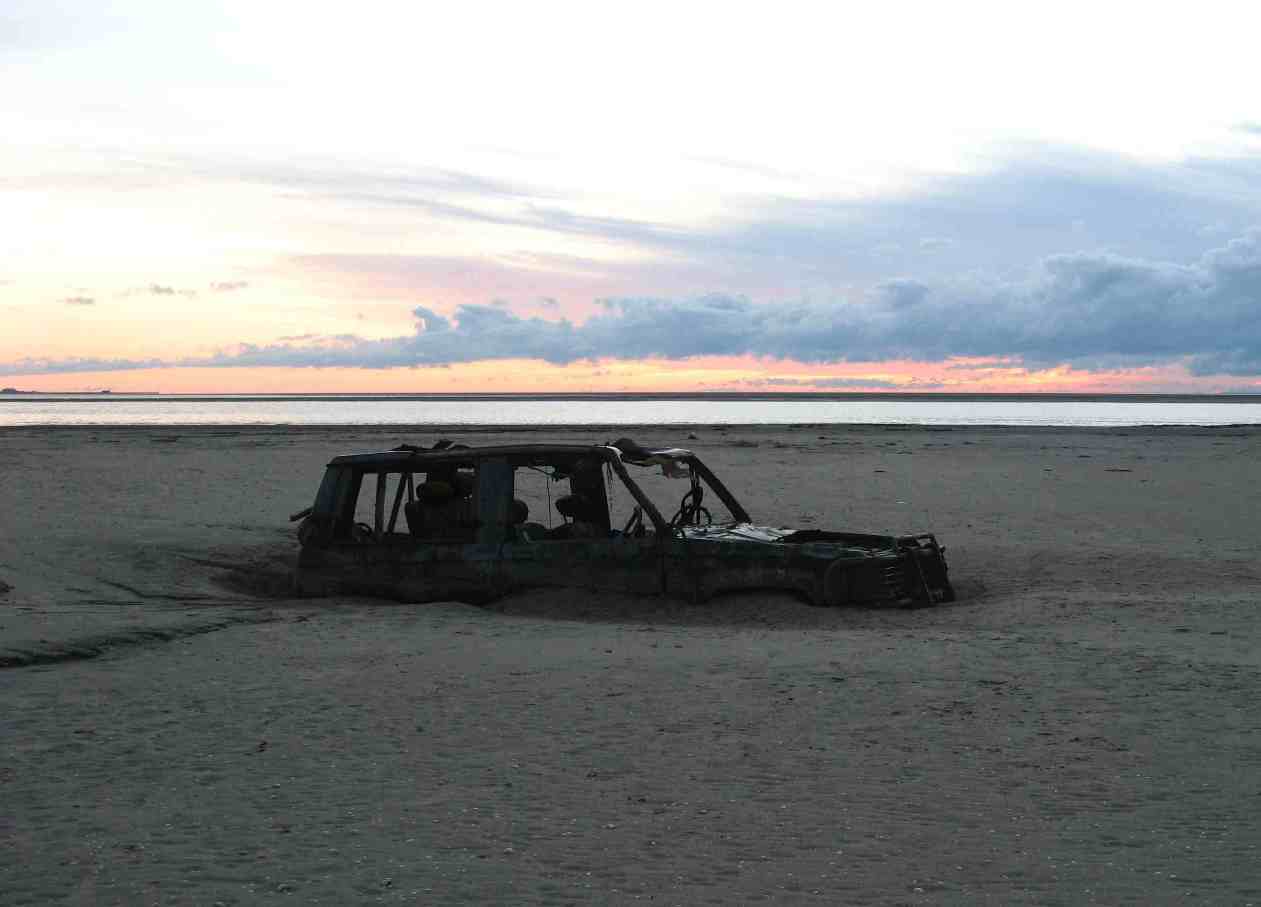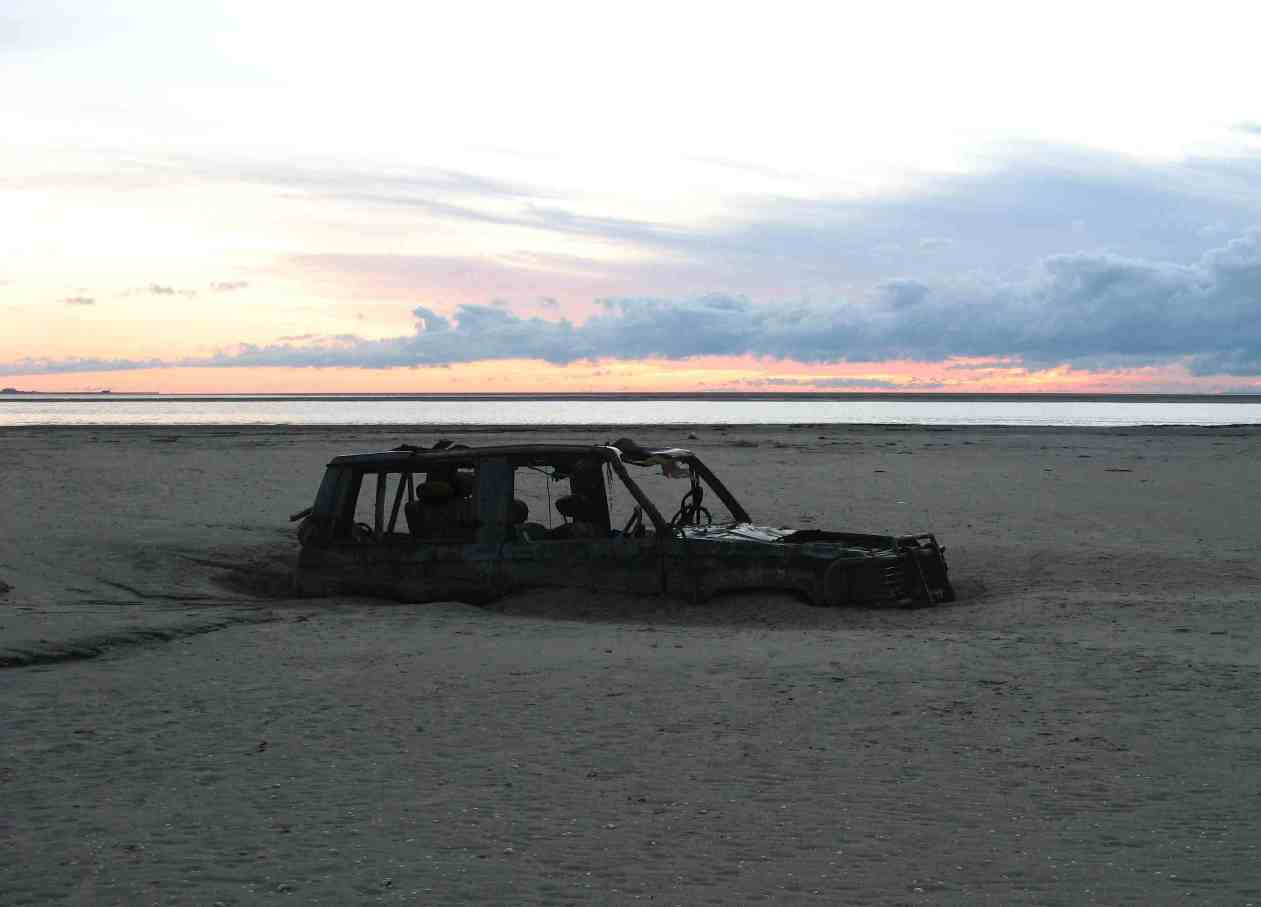 Events
The Miss Great Britain beauty contest was held in Morecambe between 1956 and 1989. It holds annual festivals including Catch the Wind Kite Festival, Morecambe Jazz Festival and the noble Alsatian celebration. Morecambe has been designated as the town with most dog lovers!
In 1968 Enoch Powel made two speeches of significance, on April 20th the infamous "Rivers of Blood" speech and on October 11th a lesser known speech in Morecambe. Though always insisting that his April 20th speech was "The Birmingham speech" he never the less choose Morecambe as the platform for his October 11th speech on the economy – which became known as the "Morecambe Budget."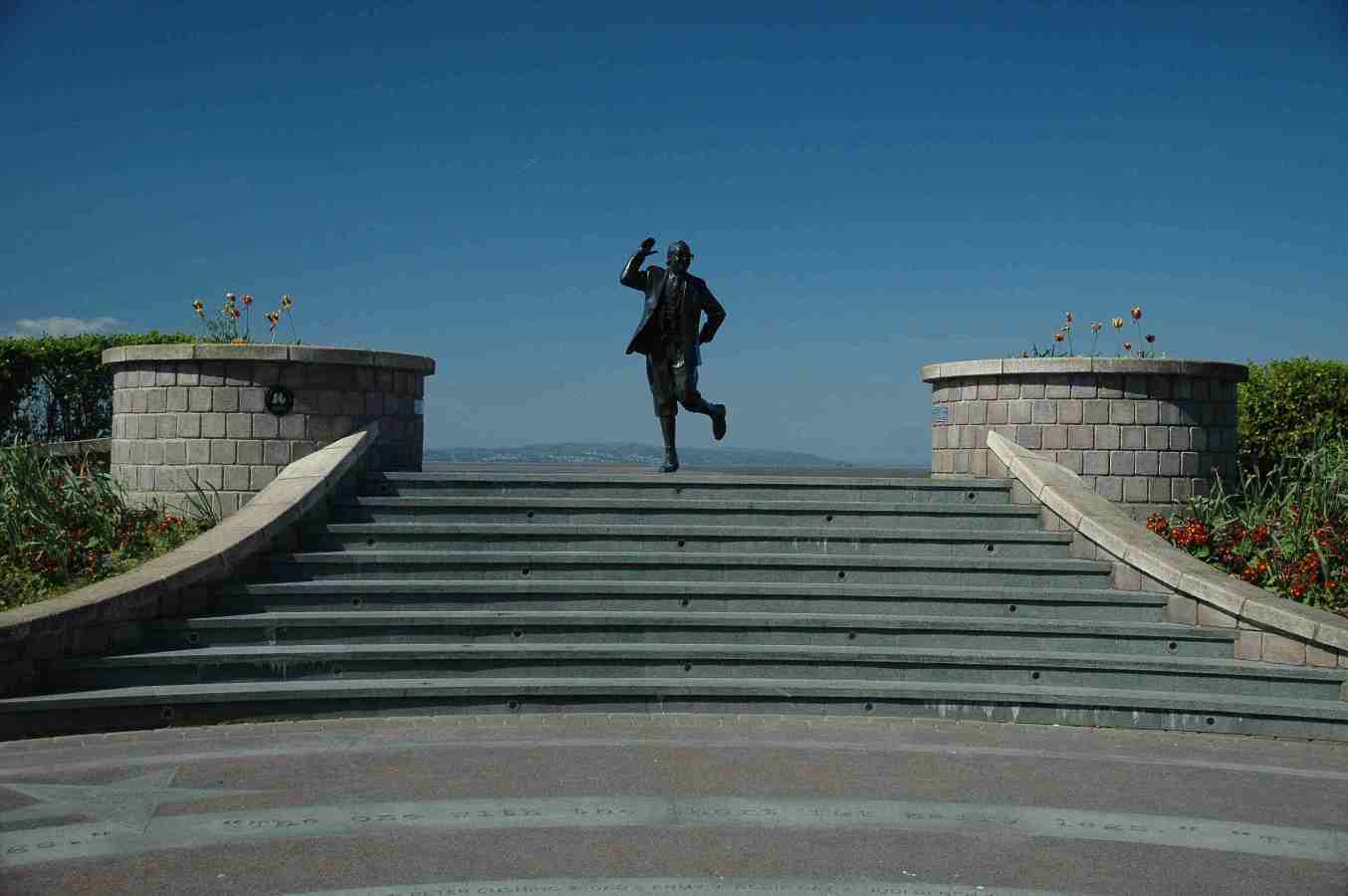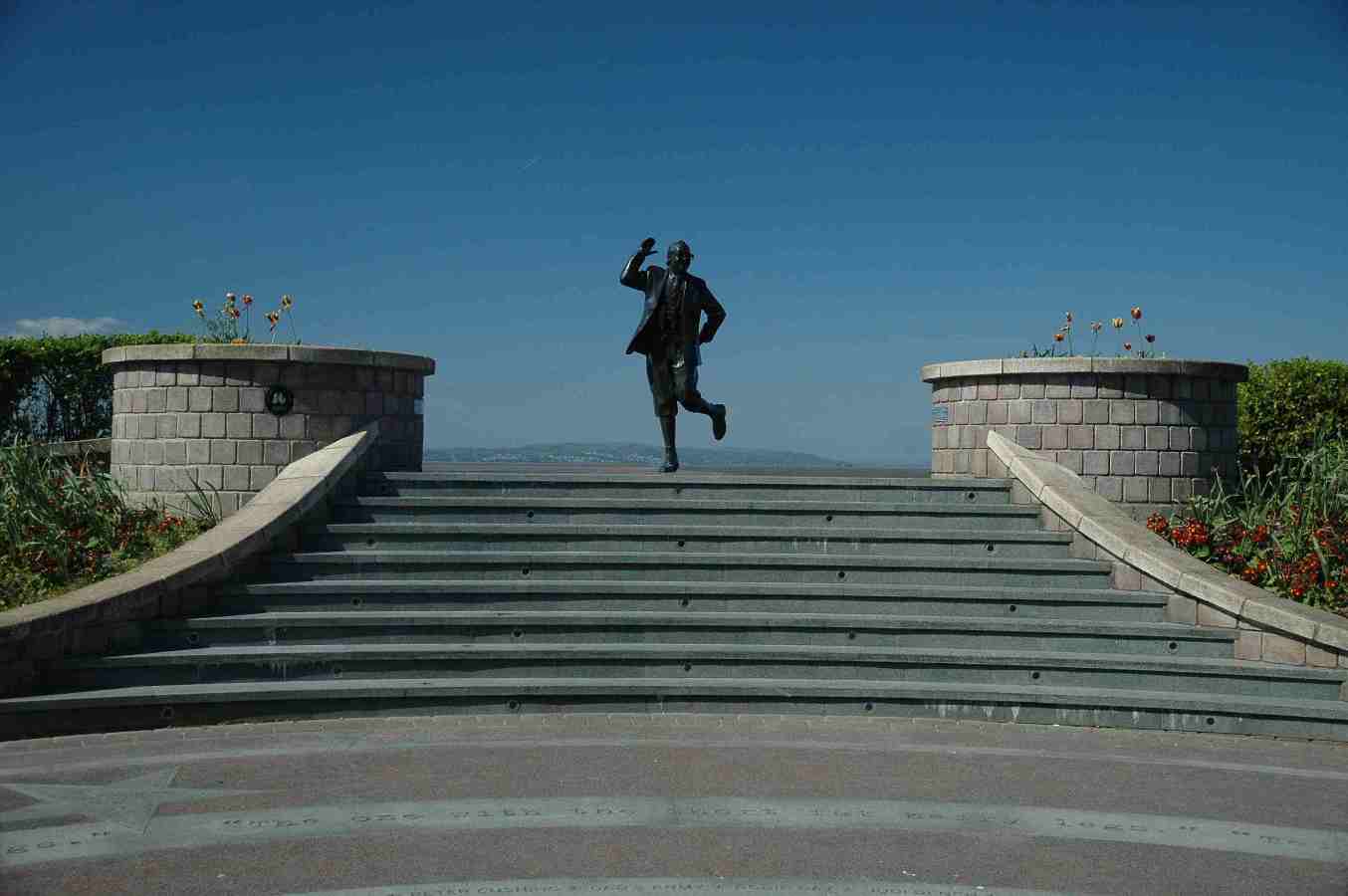 Eric Morecambe statue
The double act of Morecambe and Wise was very well known, particularly the Christmas shows throughout the 1970's. Eric Morecambe took his stage name from his home town; this change in name had the desired affect as his birth name of Bartholomew just did not sound right, using birth names "Bartholomew and Wiseman." A most famous of landmark now stands in Morecambe of its famous son Eric Morecambe, the statue was created by Graham Ibbeson.
Morecambe used to have very large gatherings of scooter clubs, these clubs have started to get popular again, without the "Mods and Rockers" clashes of the 1960's and late 1970's a much more friendlier environment is viewed, with both groups of followers admiring there two-wheeled marvels of scooters and motorbikes
Decisions
Well where would you decide, Paris or Morecambe? We don't have the Eiffel Tower but we do have the Polo Tower, we don't have the Cathedrale Notre Dame but we do have the Midland Hotel, we don't have Madame Tussauds or Disney Land but we used to have two Fairgrounds, we don't have the Arc du Triomphe but we also used to have two Piers.


Midland hotel
Morecambe any day as at the moment we can not afford to go to Paris…