Who would have dreamed in our life time that Bradford City would make a major cup final, not me, but, it happened, this was my day out with Matthew Briggs, what a brilliant day, both, Bradford and Swansea were a credit to football, it will last forever in our minds.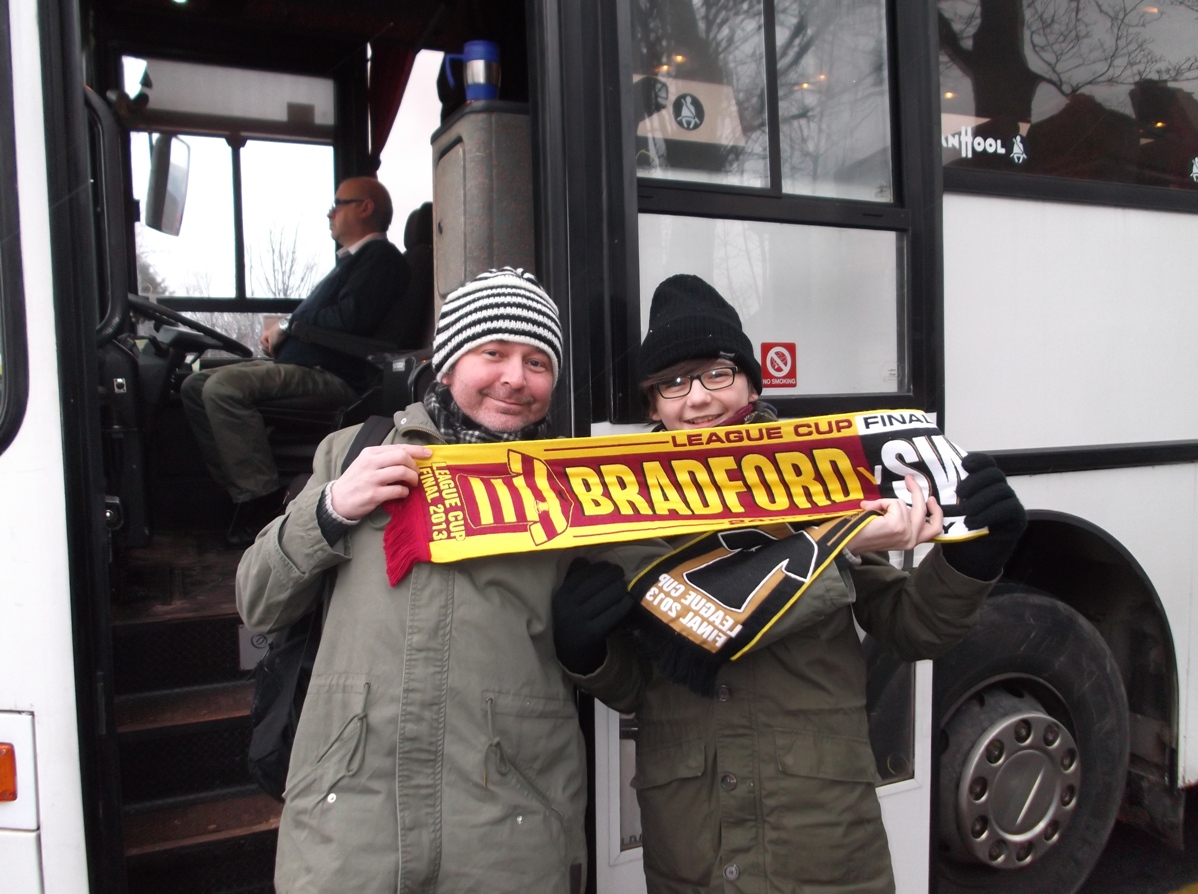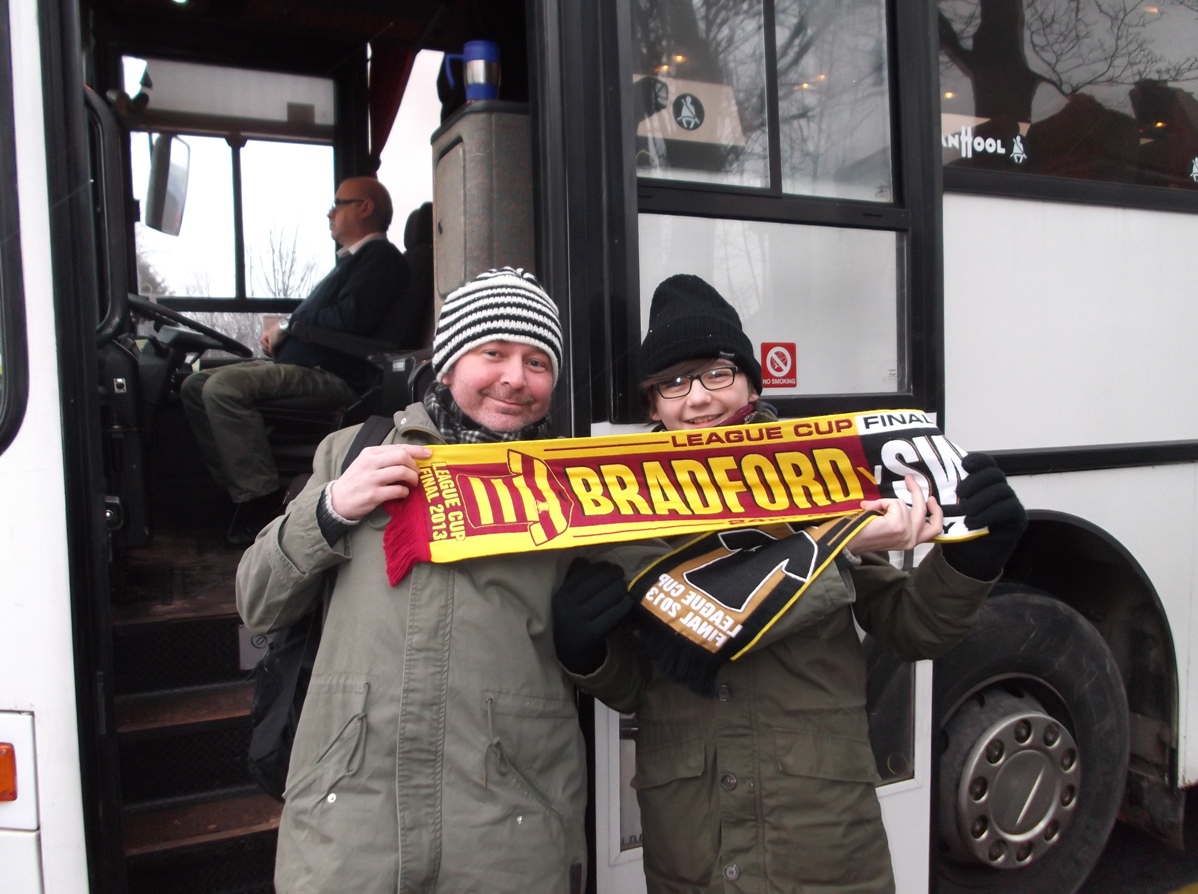 Matt and I traveled with the Bradford Ukrainian club, because we were late in getting the tickets (Jacob Briggs won two £72 tickets and gave them to us!), my friend Kev 'DJ' managed to help get us two place's on the coach.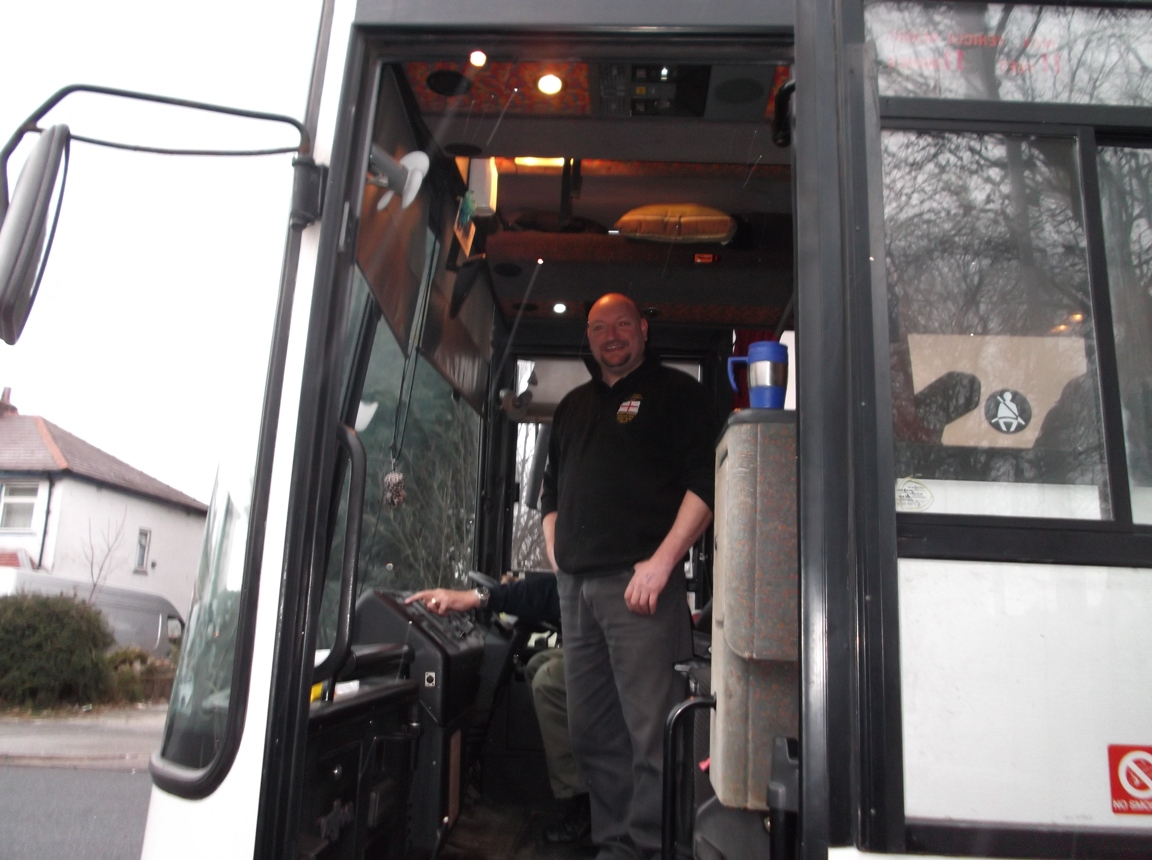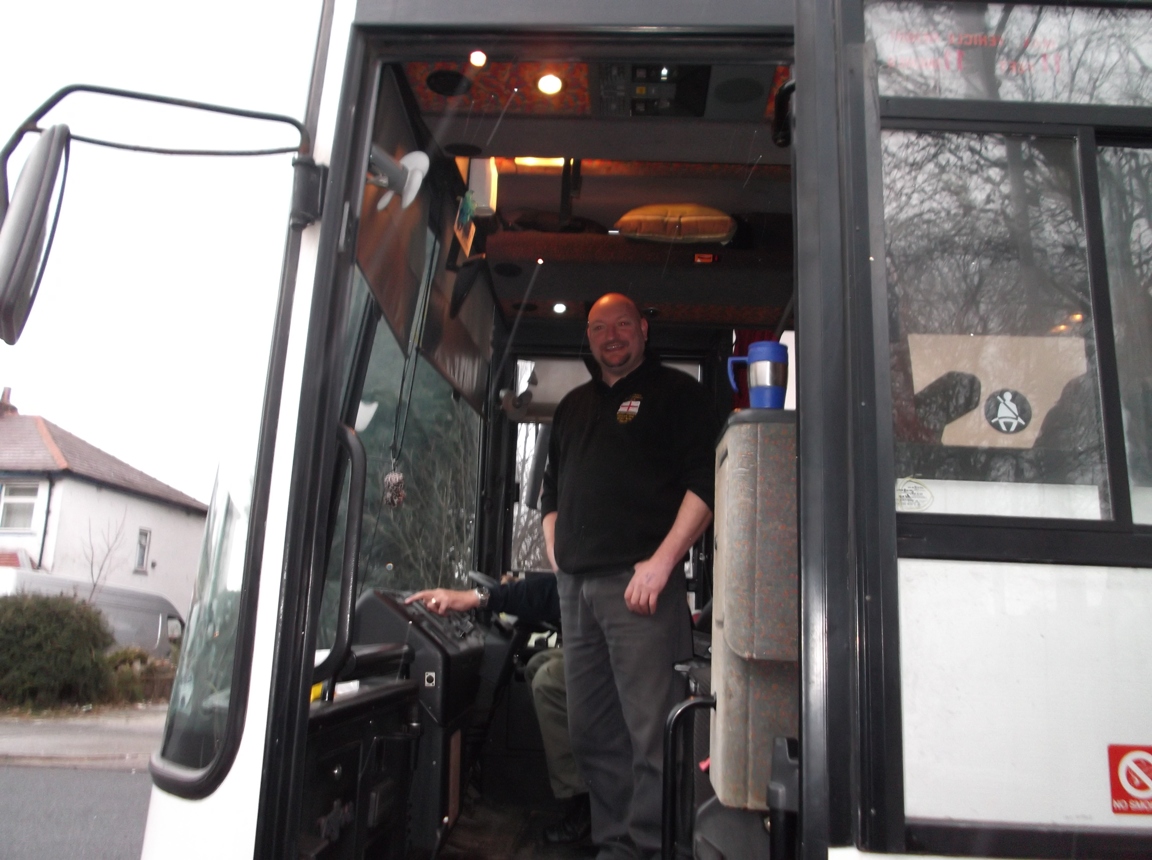 Kev 'DJ,' you might wonder if its his real name, hmmm, but his business mainly is marquees!
And so off to Wembley we go, the coach was buzzing, this was going to be our day regardless what the scoreline might be.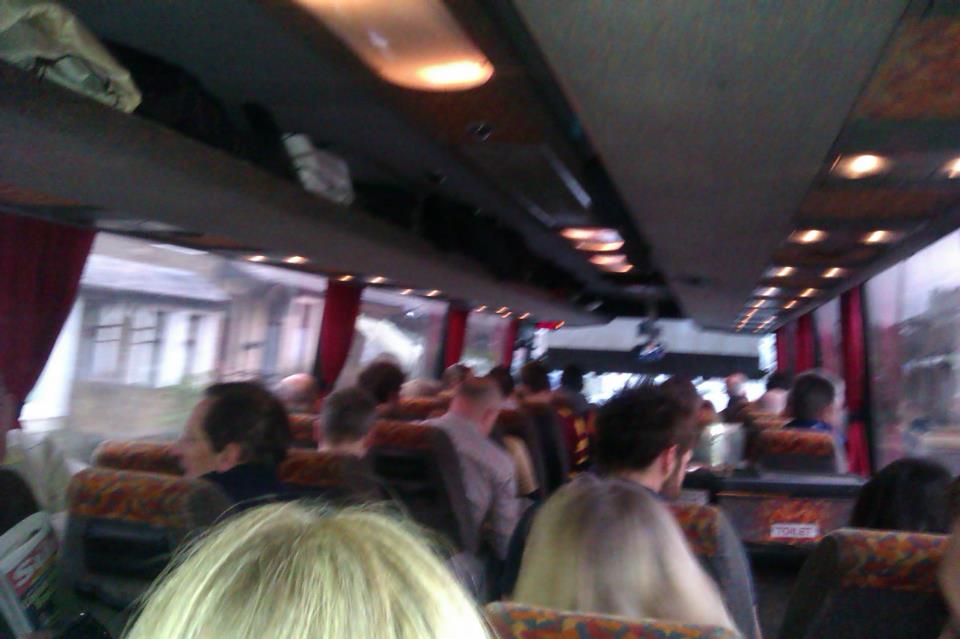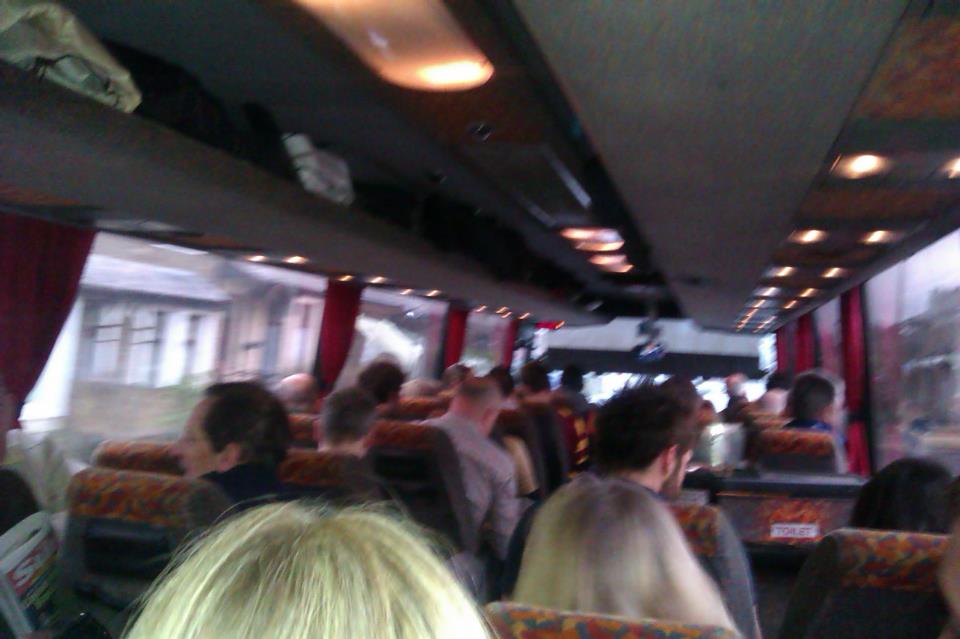 All the way on the M62 and then the M1 vehicles were covered with claret and amber, what a sight it was.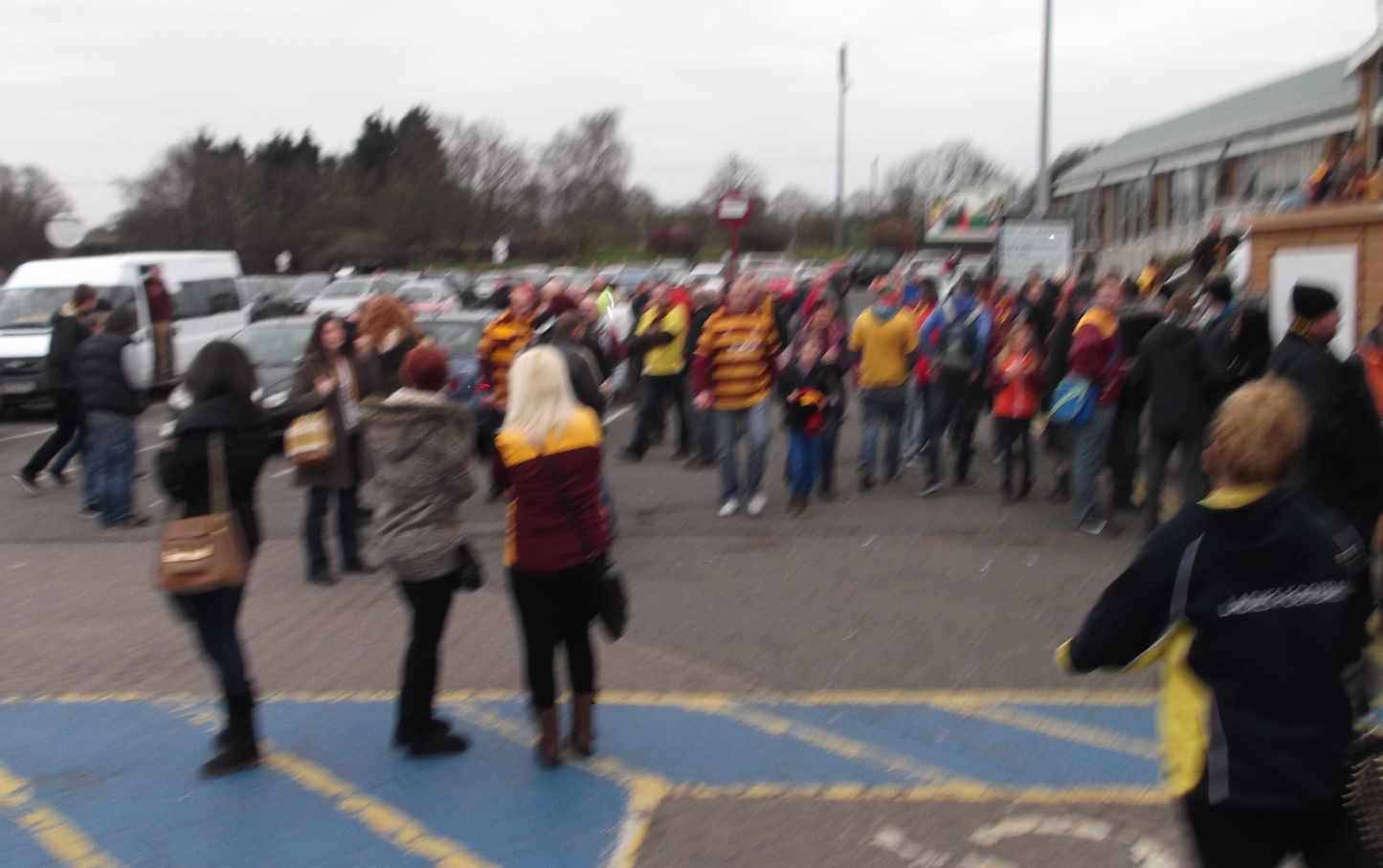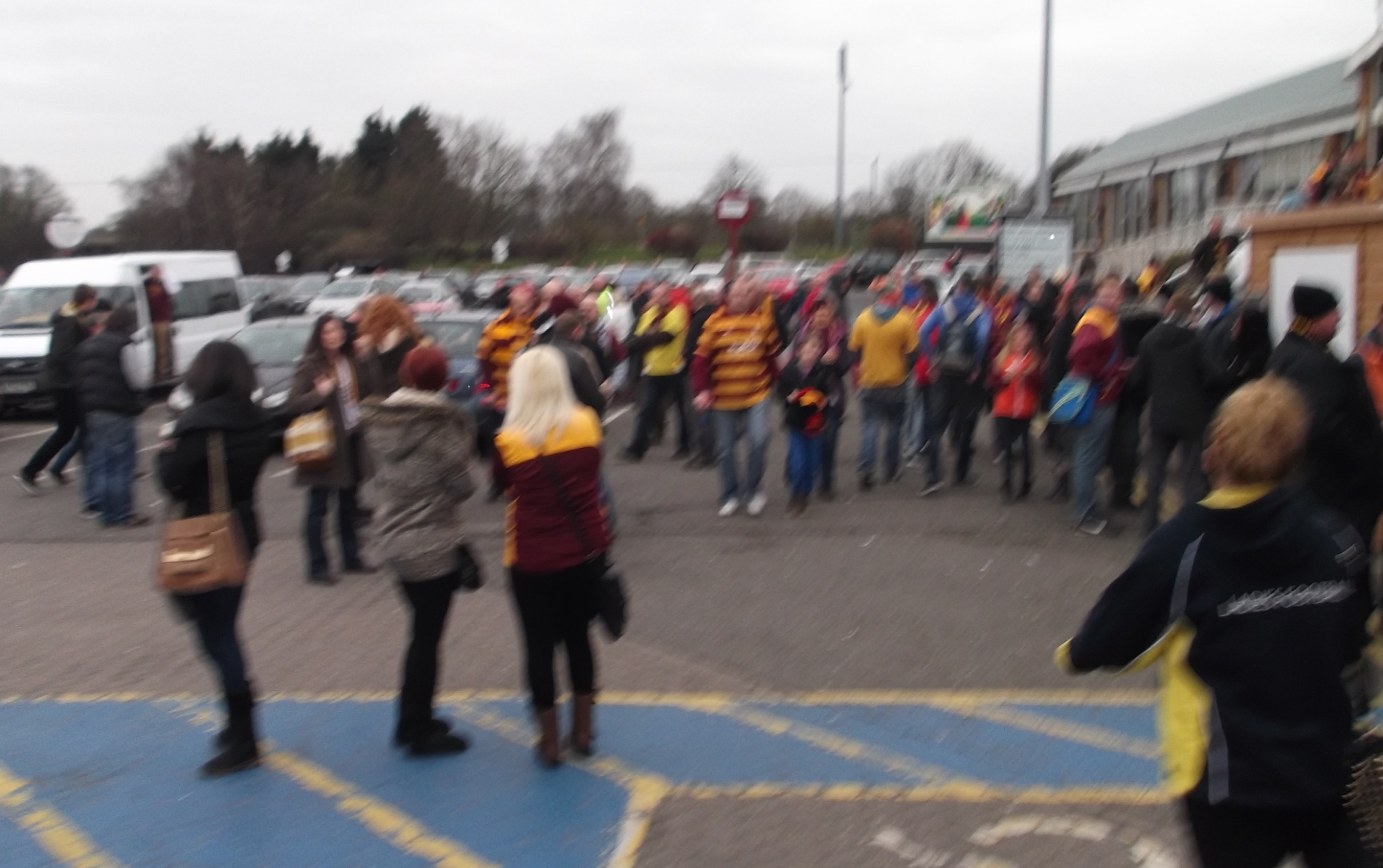 Watford gap, its a little blurred but folks kept bumping into me!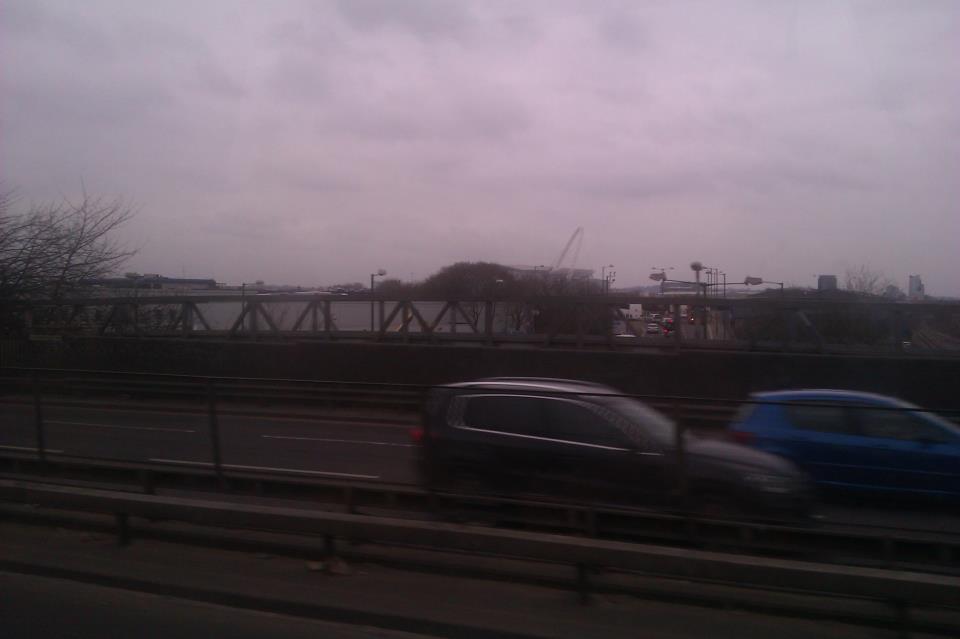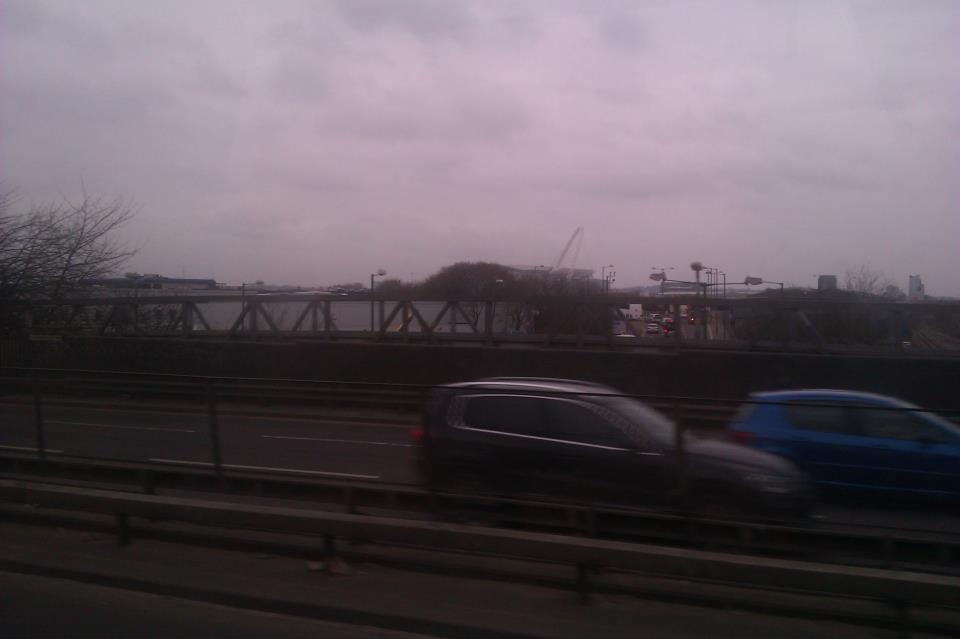 Mega excited, this is it, we really are going to Wembley, C'mon Bradford… though we were amazed at how big the arch really is.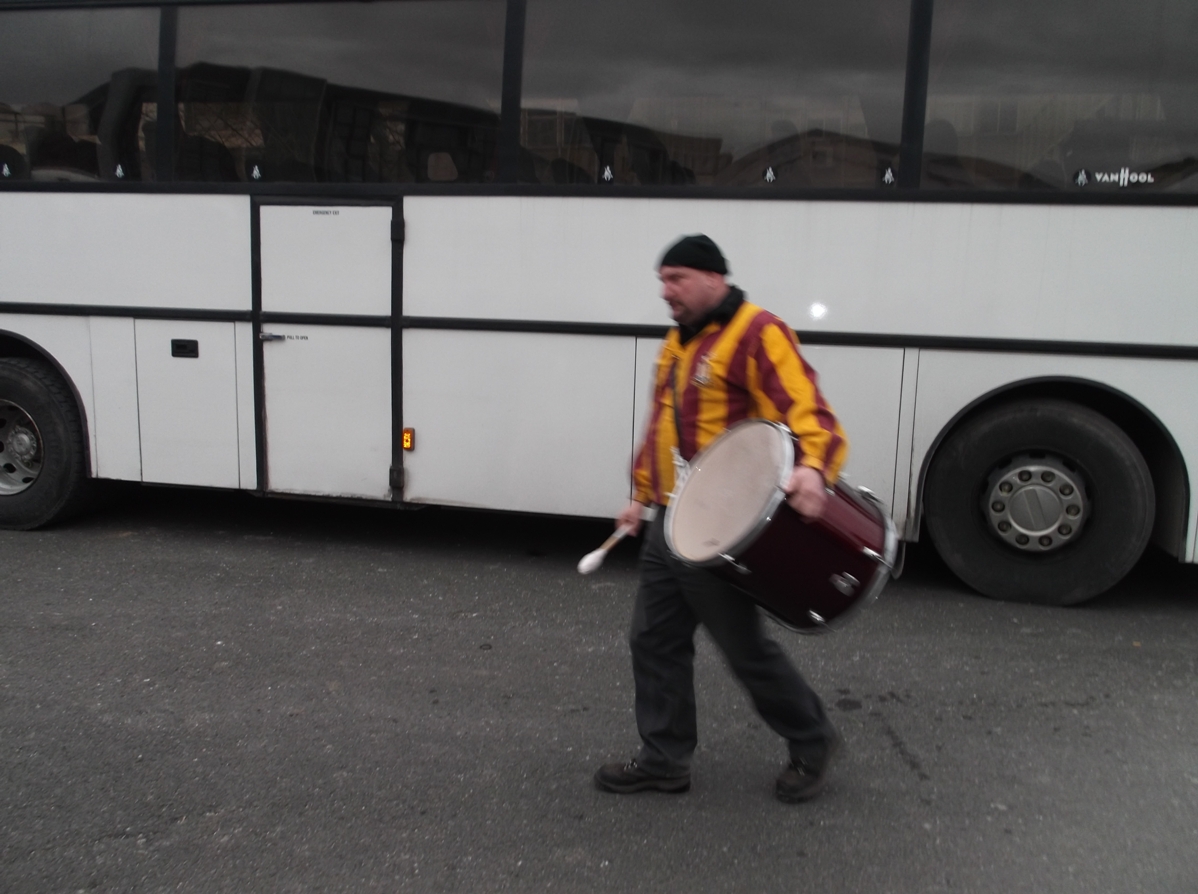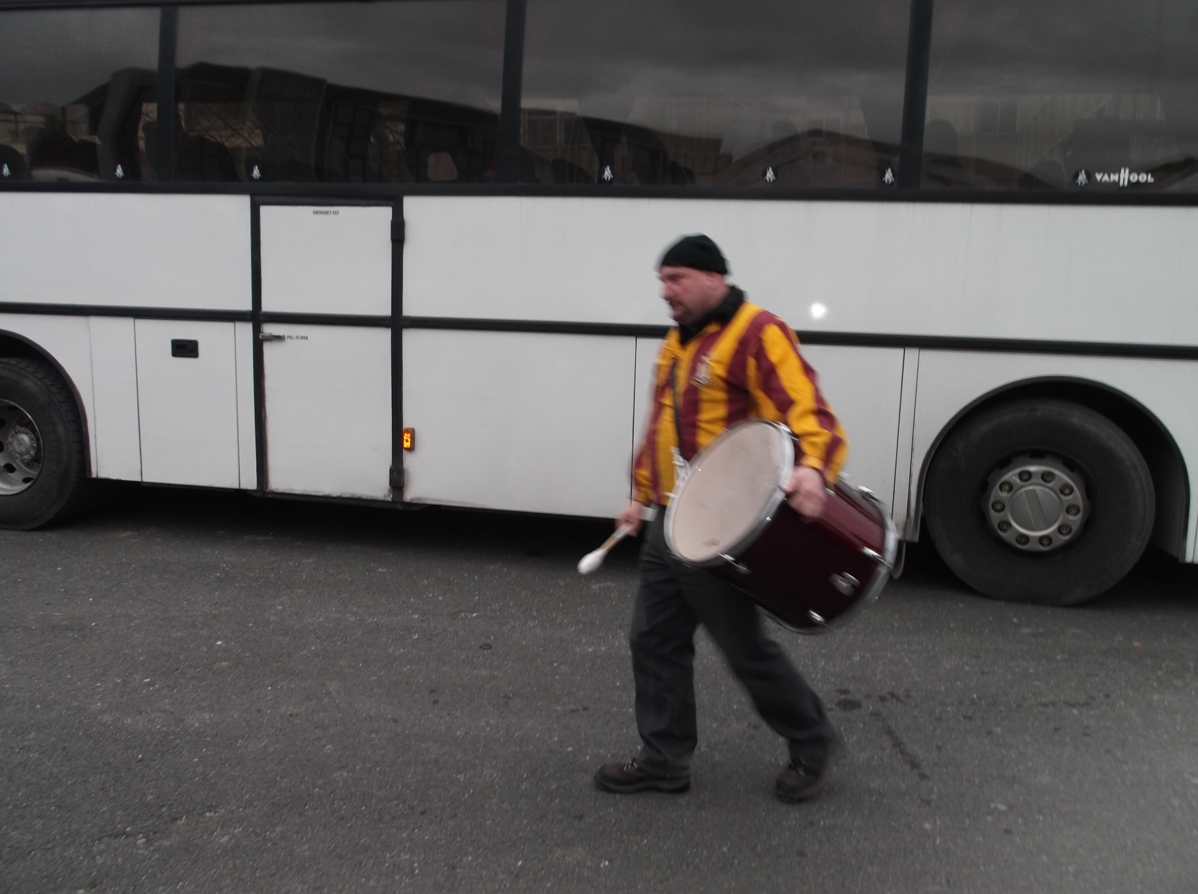 Kev came well prepared, when he said he had got a drum and could I provide a guitar strap, little did I realise the size of drum, good job it was a strong leather bass strap, but, they wouldn't let him in the ground with it, hmmm, if they had prior warning then they would, play-offs maybe!?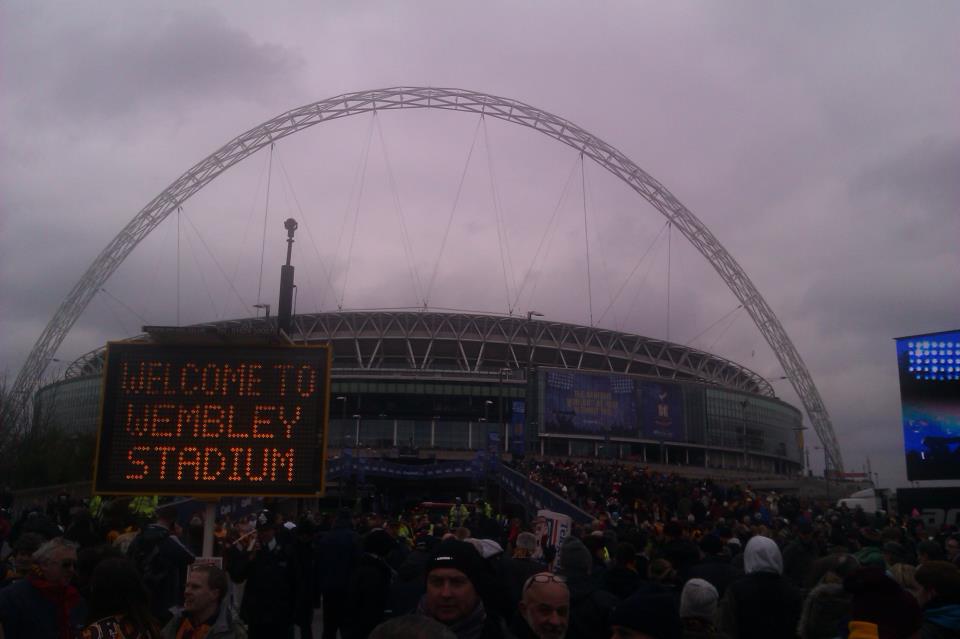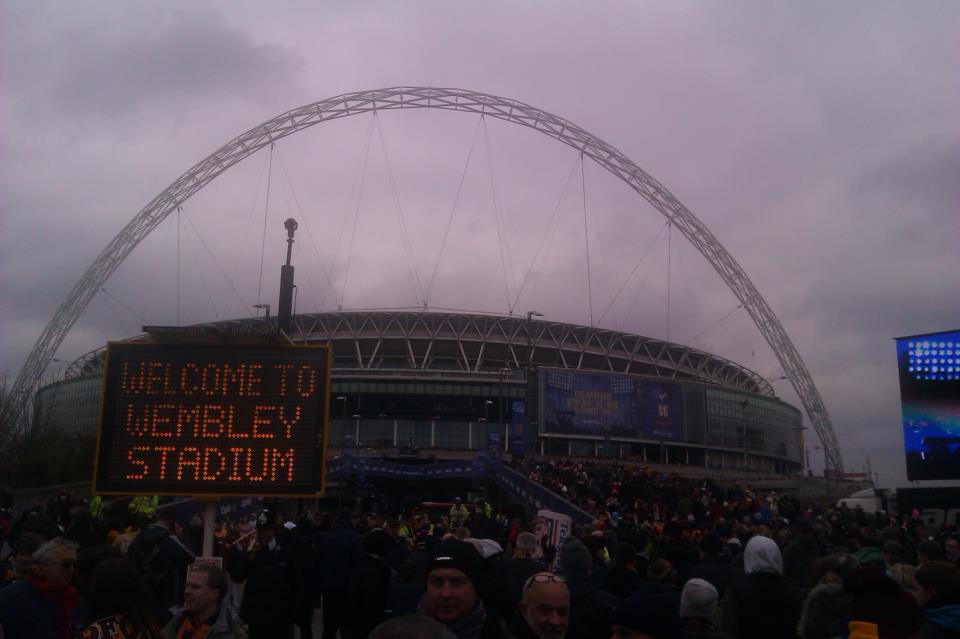 Absolutely amazed at the shear size of Wembley stadium.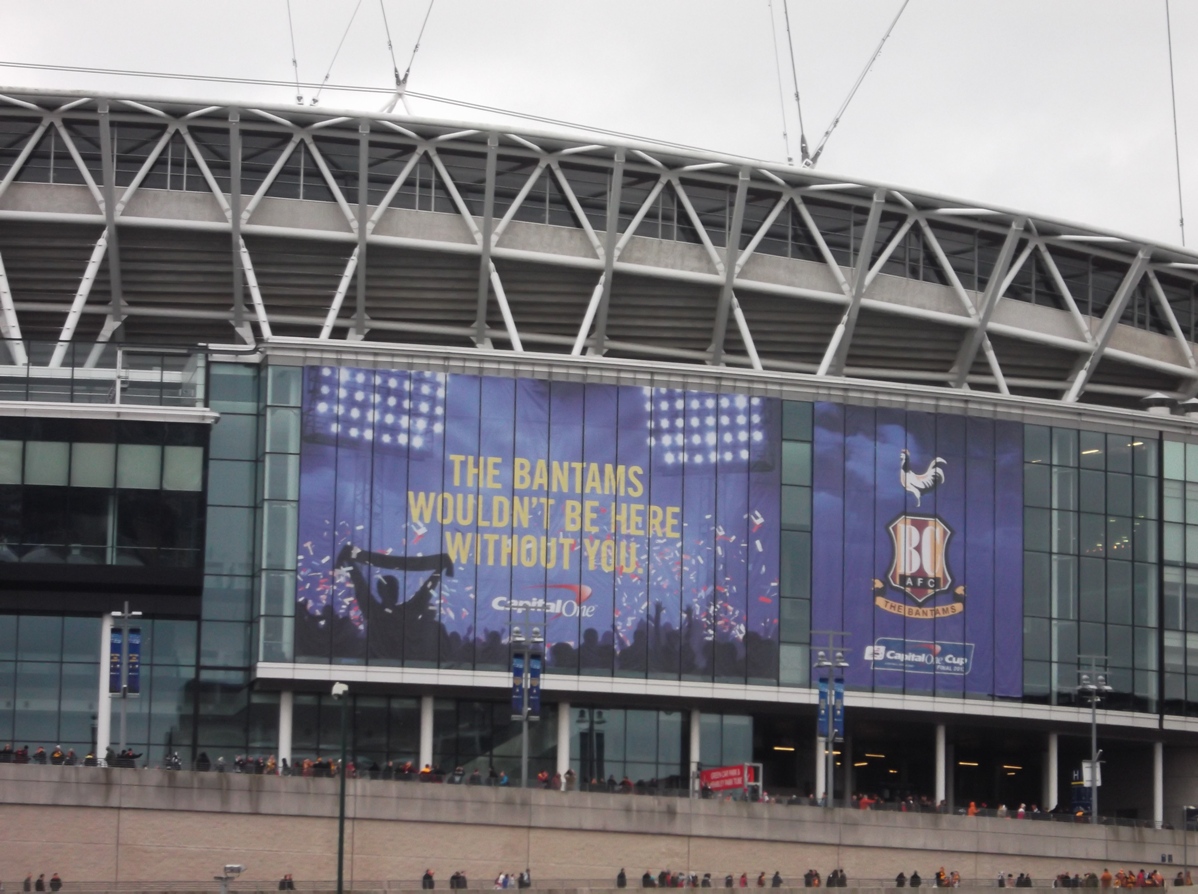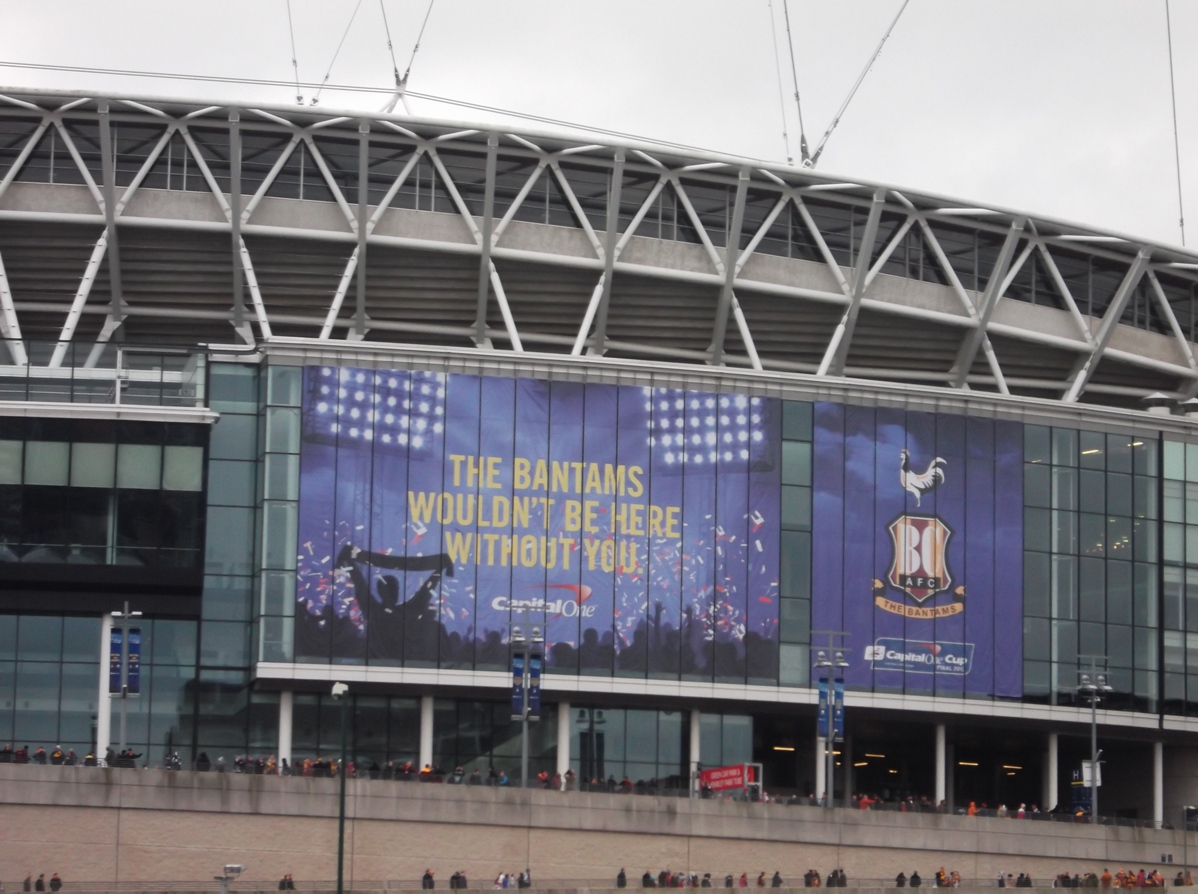 What a sight, and even the Angus burgers with onions were the best, at £6 each they had to be, spend, indeed, its a special day!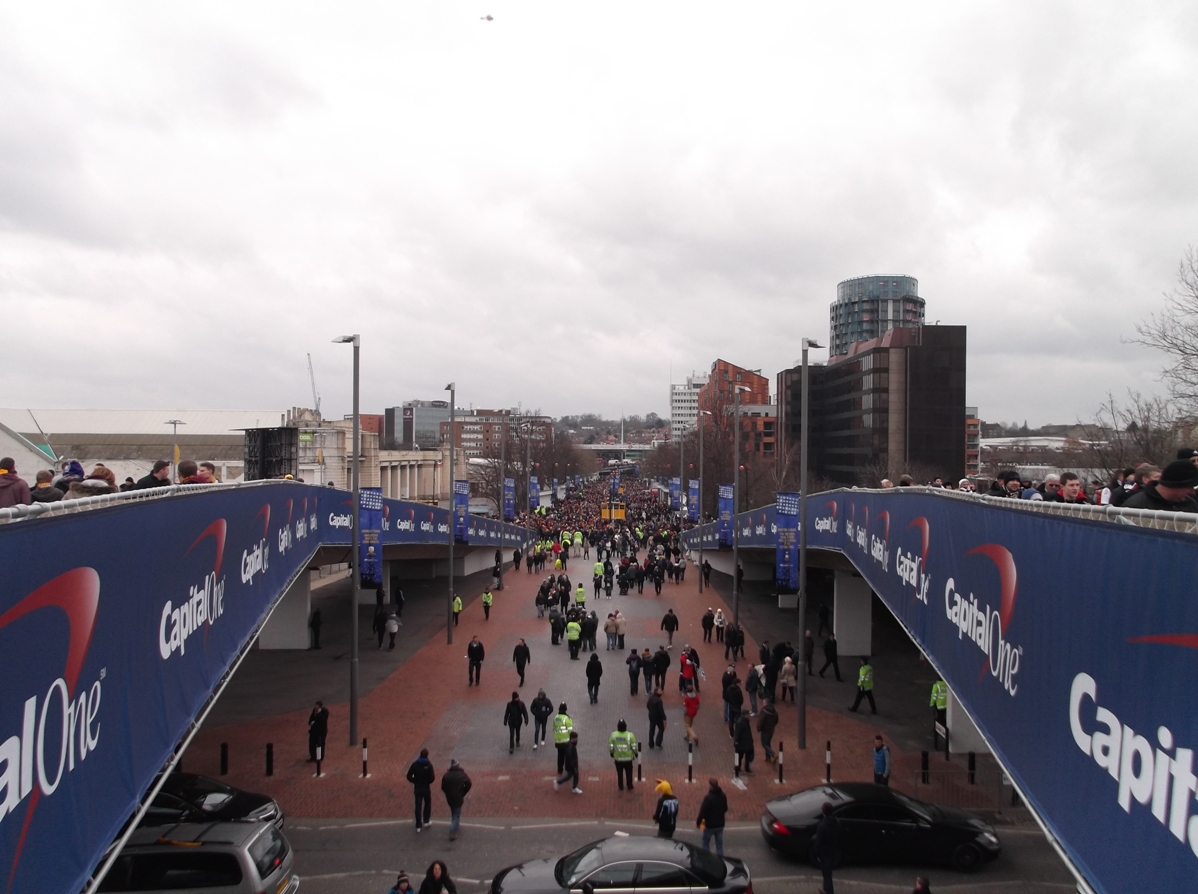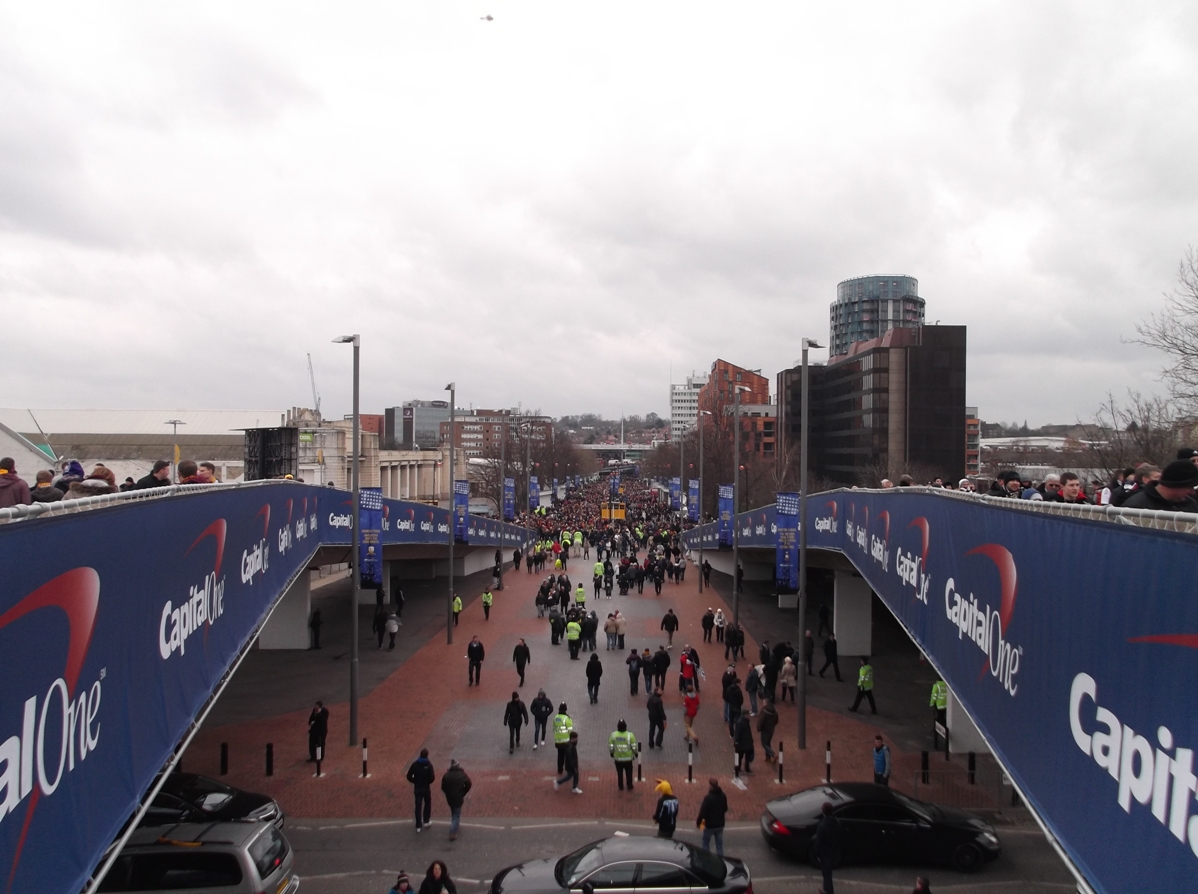 35 thousand Bradford City supporters on to the stadium.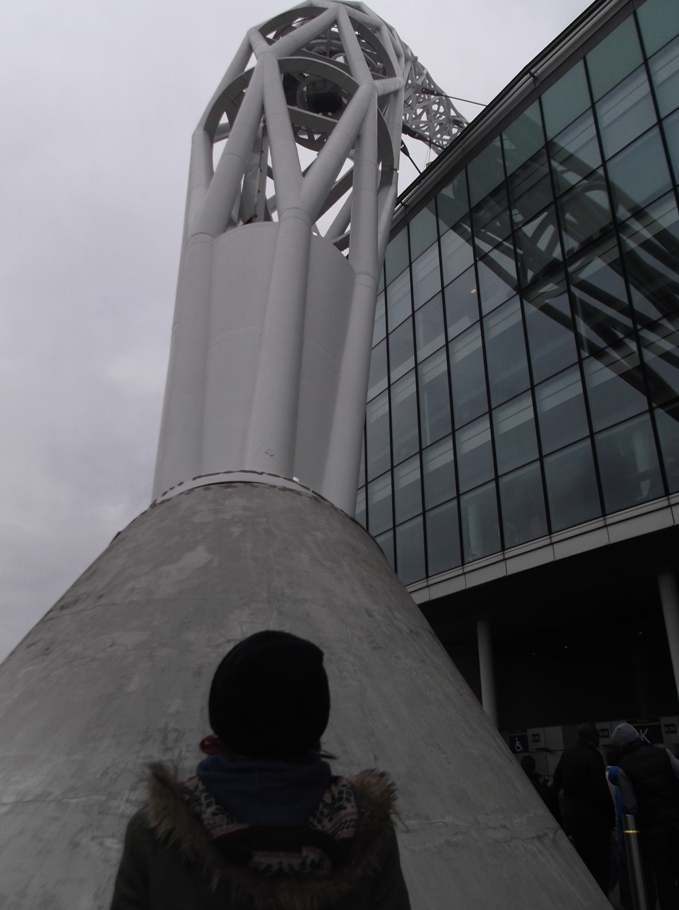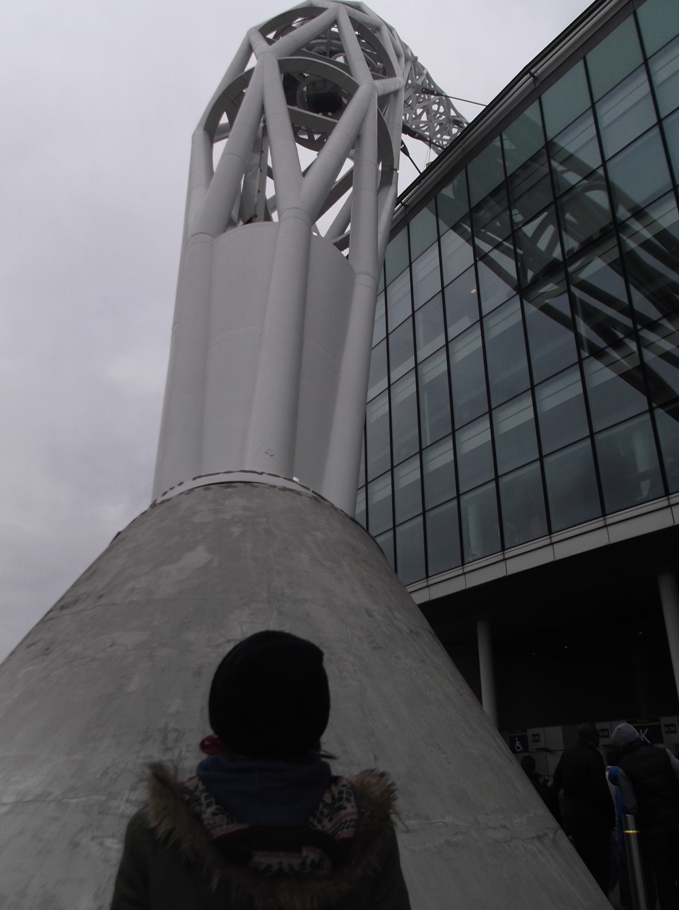 Talk about an arch, this is huge, it looks like the stadium could swing from it!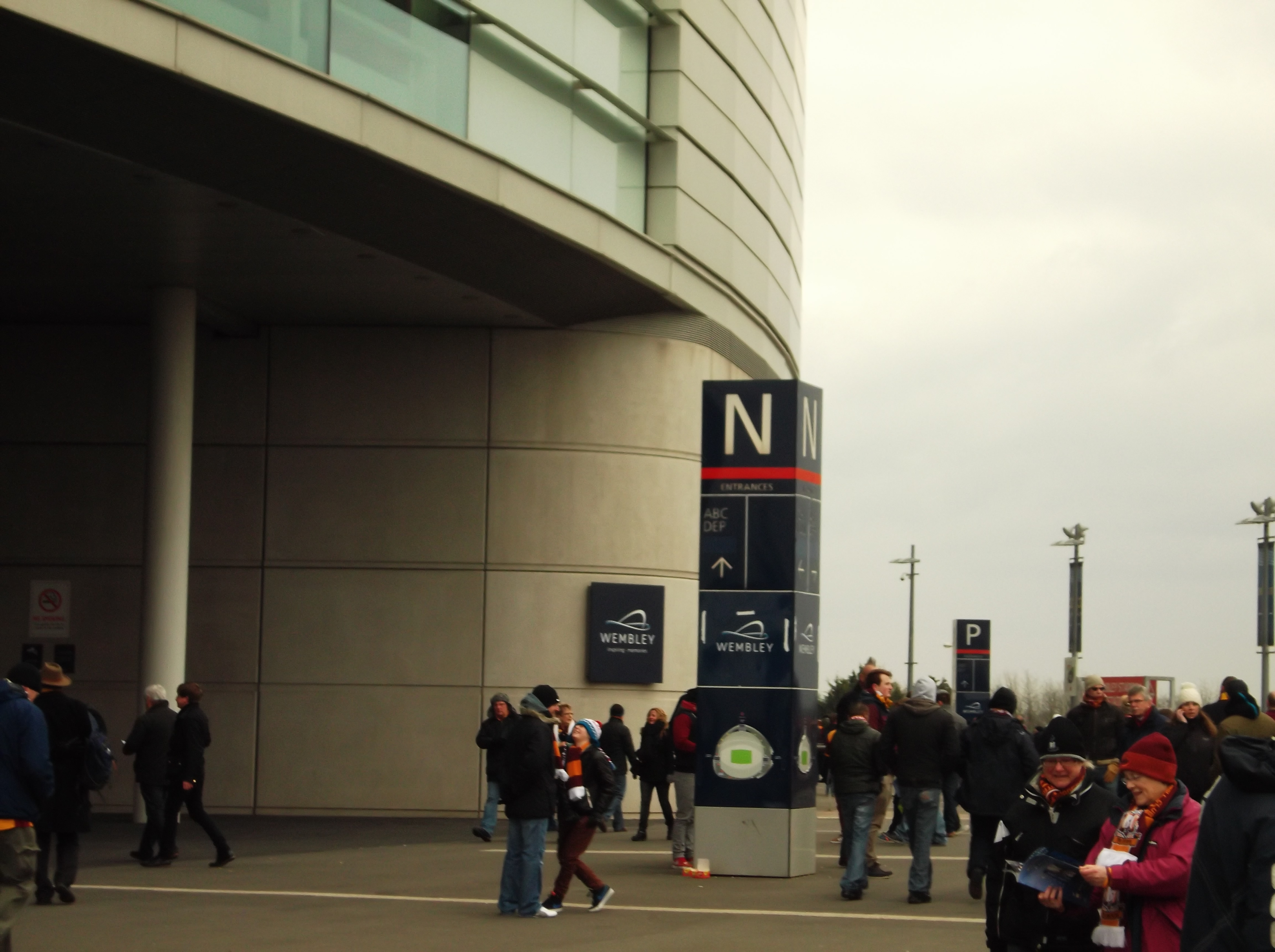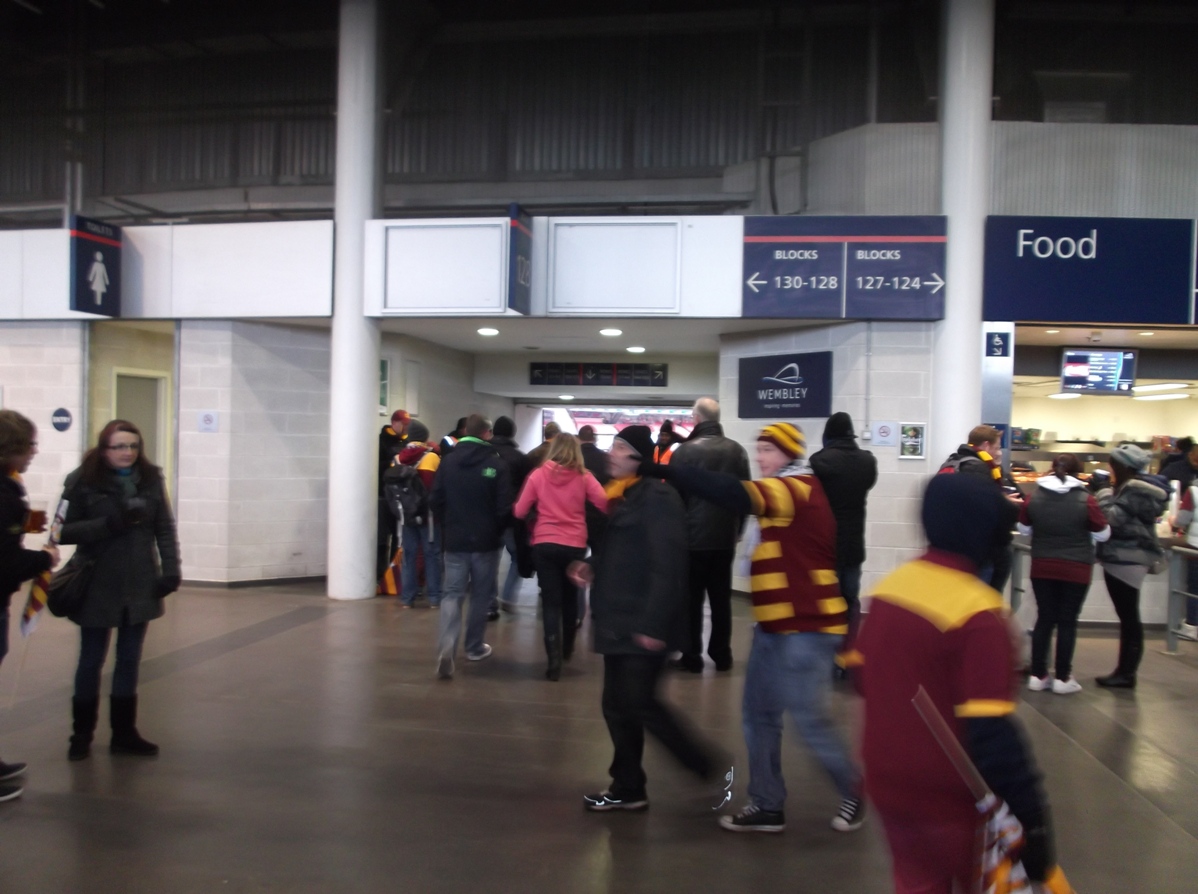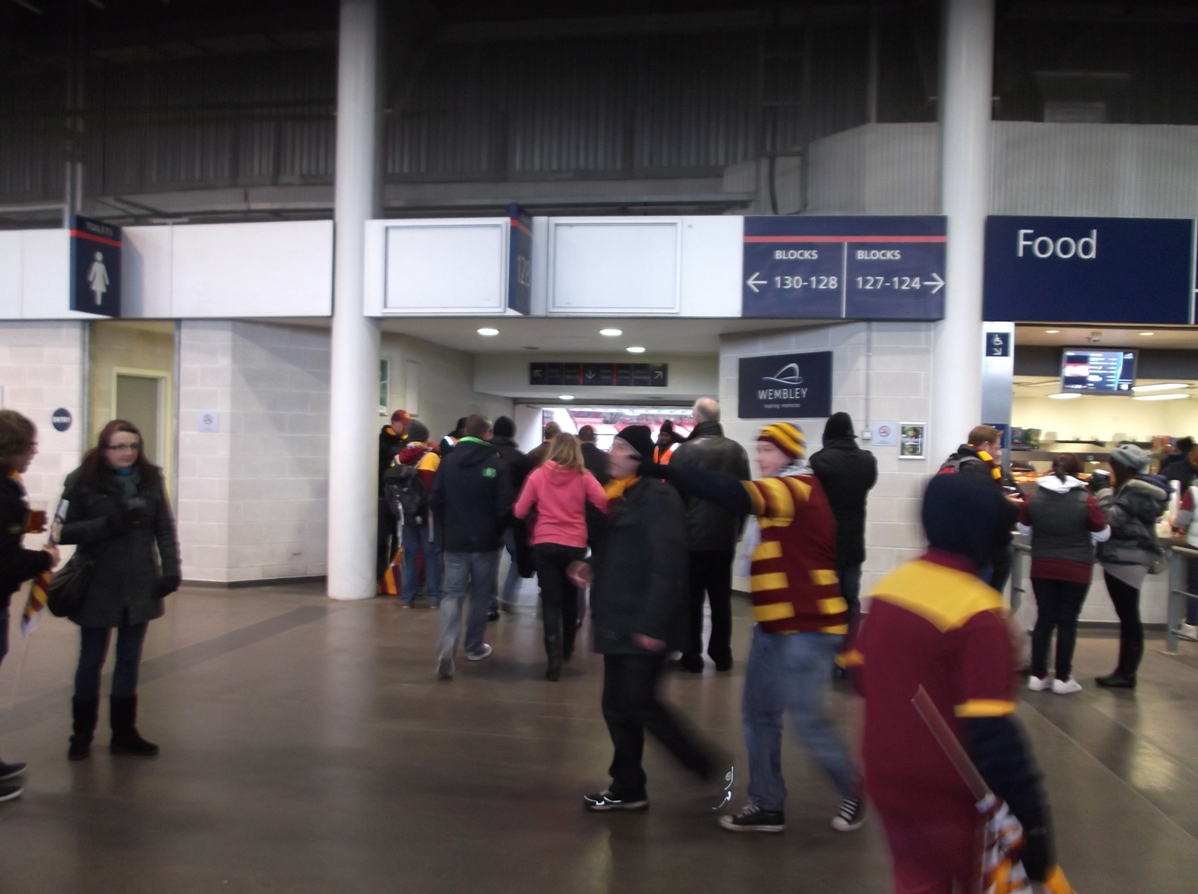 Everywhere we went, folks were so excited, outside and then inside, singing and cheering, that's even before the game.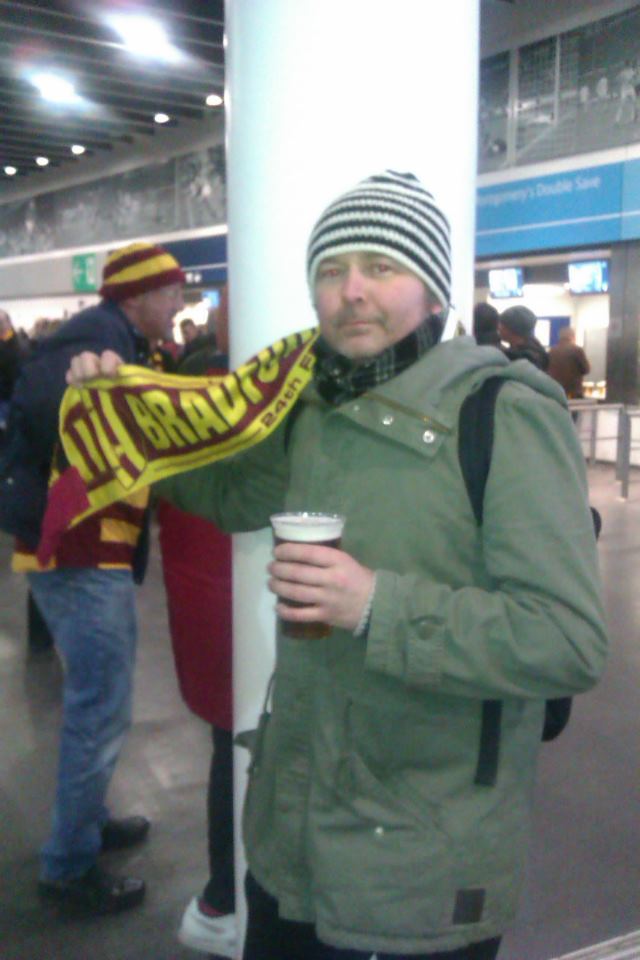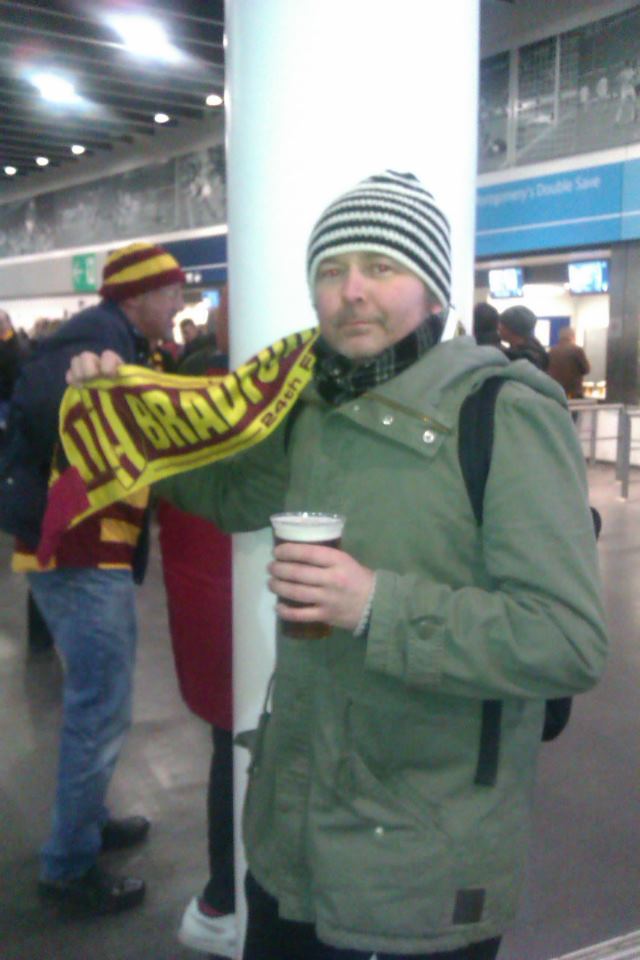 Absolutely, £4.70 weren't going to put me off having a pint at Wembley!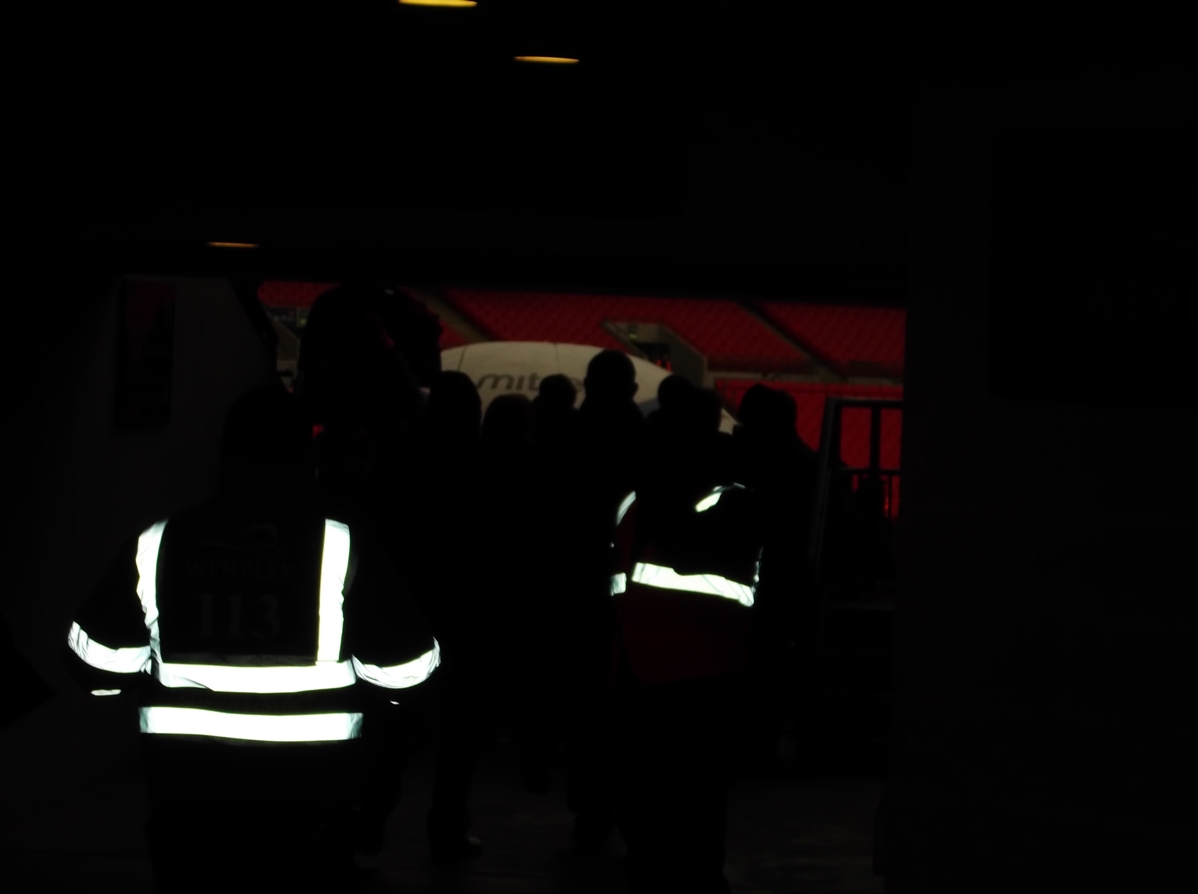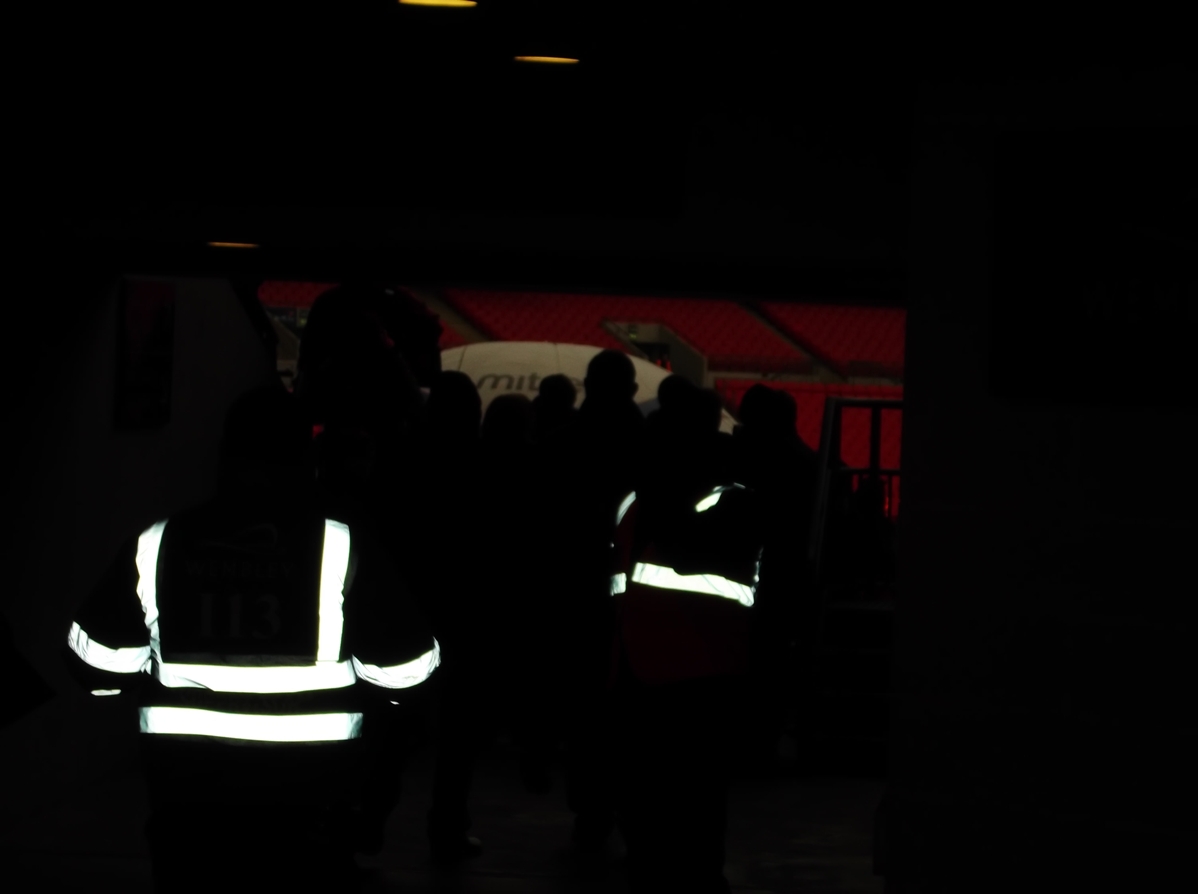 Time to find our seats, the heart was beating strongly.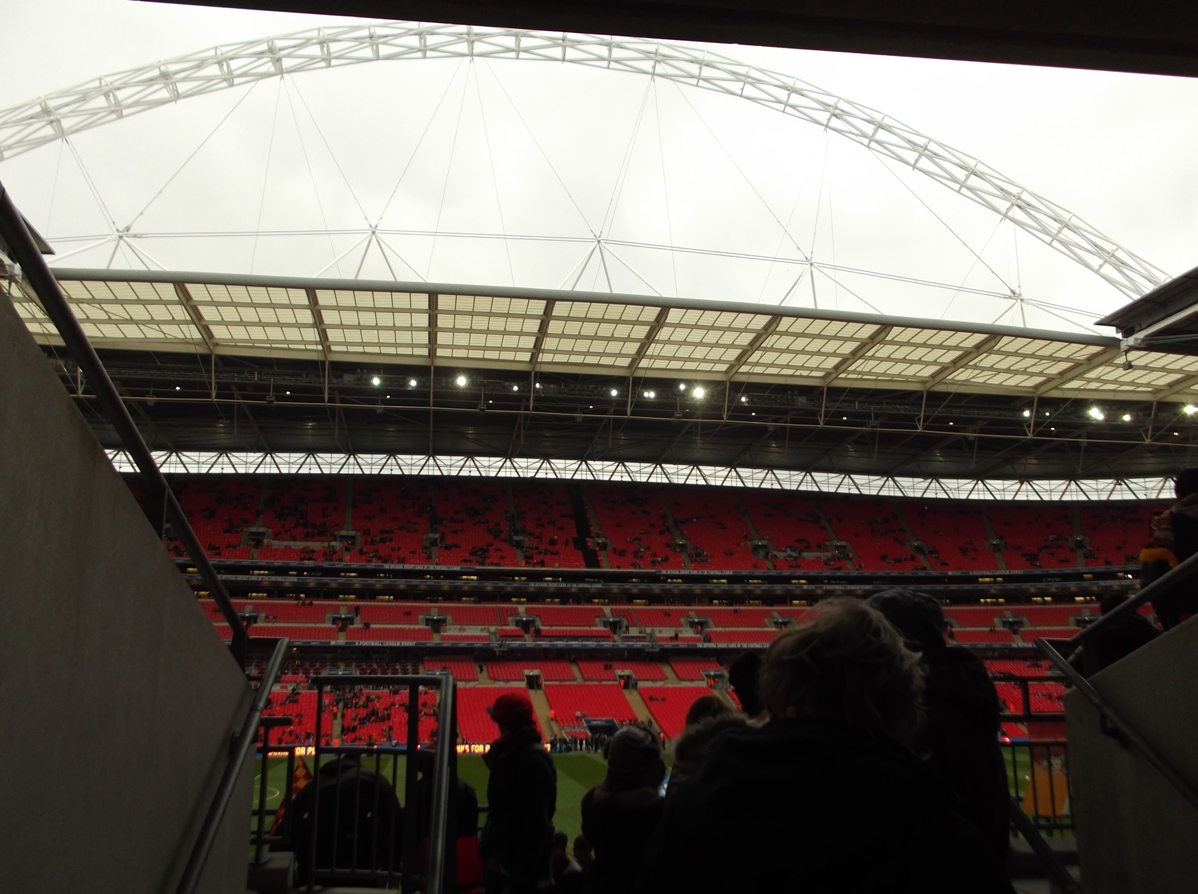 Wow, this completely blew us away, the noise, the banter, just everything about it.

We then found that our seats were only three rows from the front, and almost opposite the tunnel!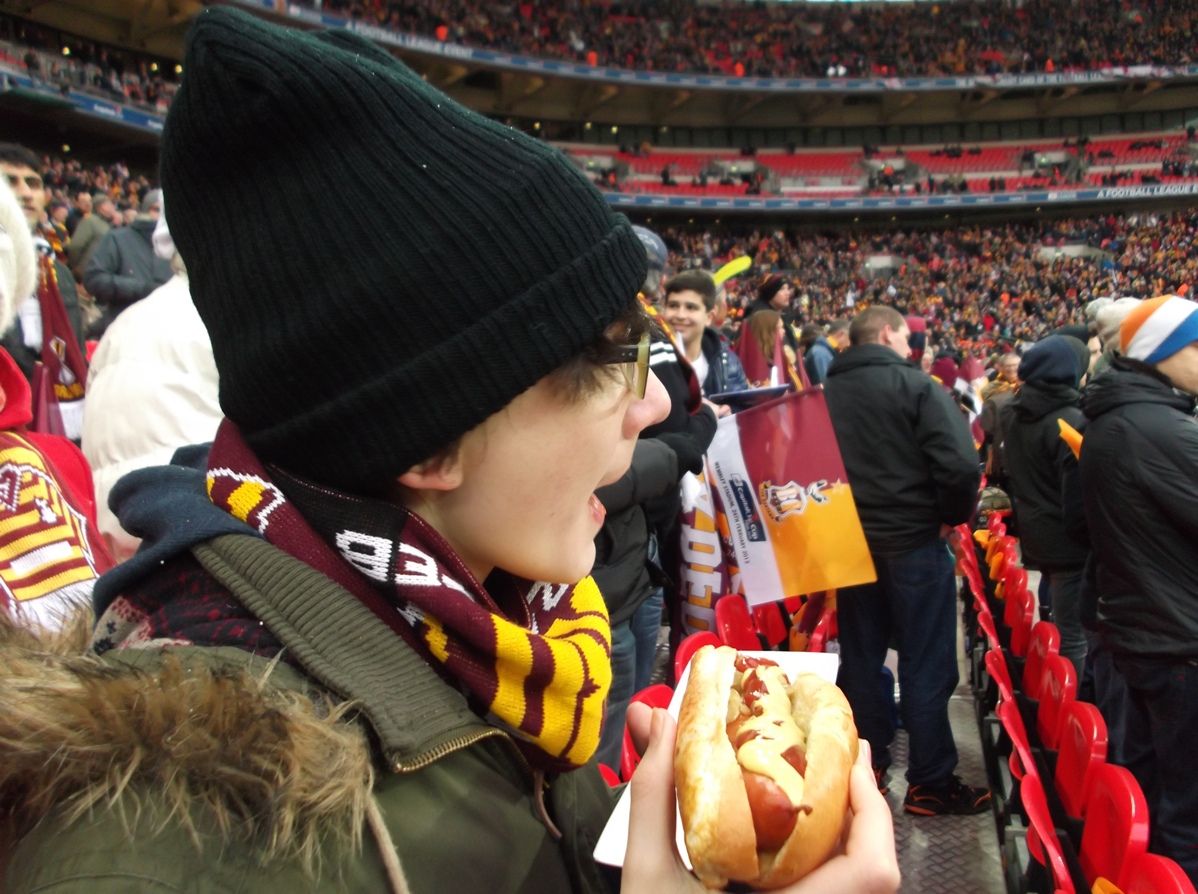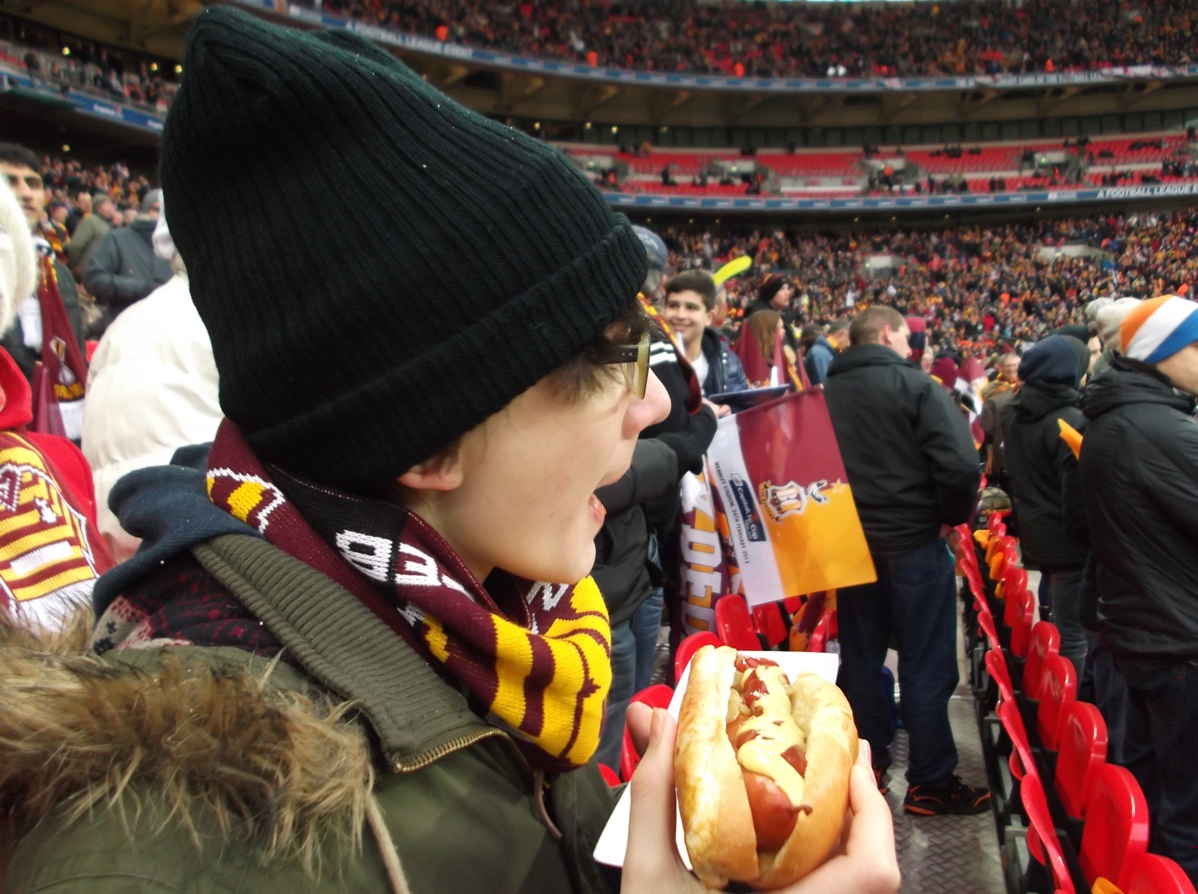 Wembley hot dog, with tomato ketchup and mustard, what a mix son, urgghhh…
Then it was time to try and find Jacob Briggs, in here…

Woah, a super hard task but guess what, bottom left of the video thumbnail…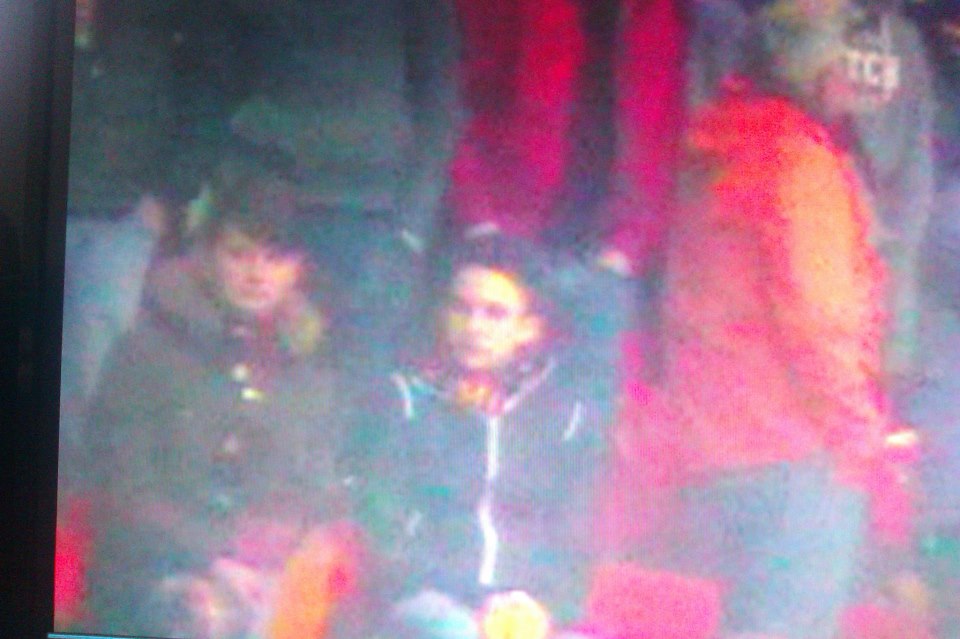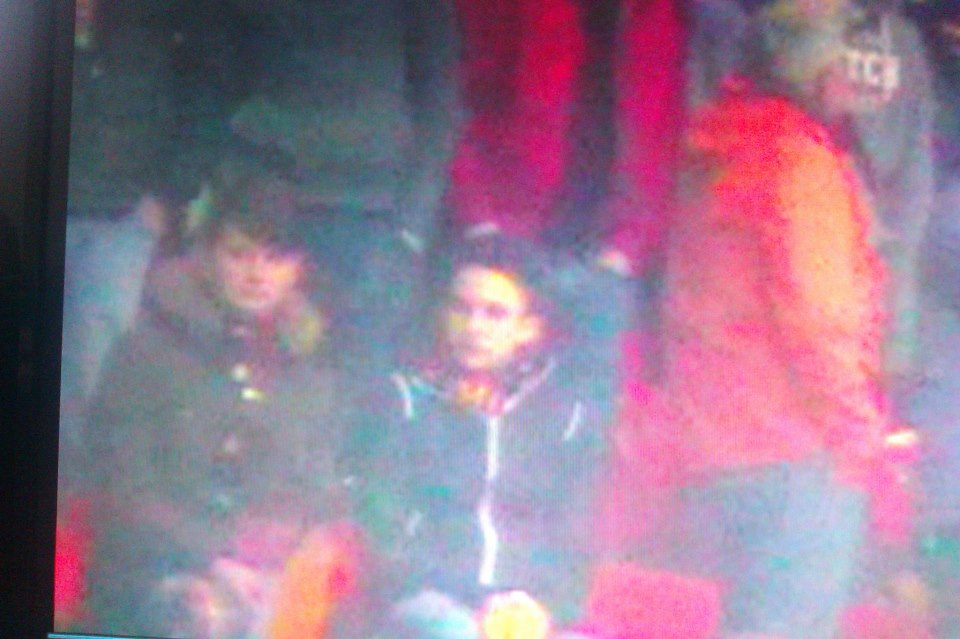 Almost centre of this still, Jacob Briggs with a superb hair cut, cant miss him, it was so good chatting on the phone in the stadium, I love technology.
And then we get covered!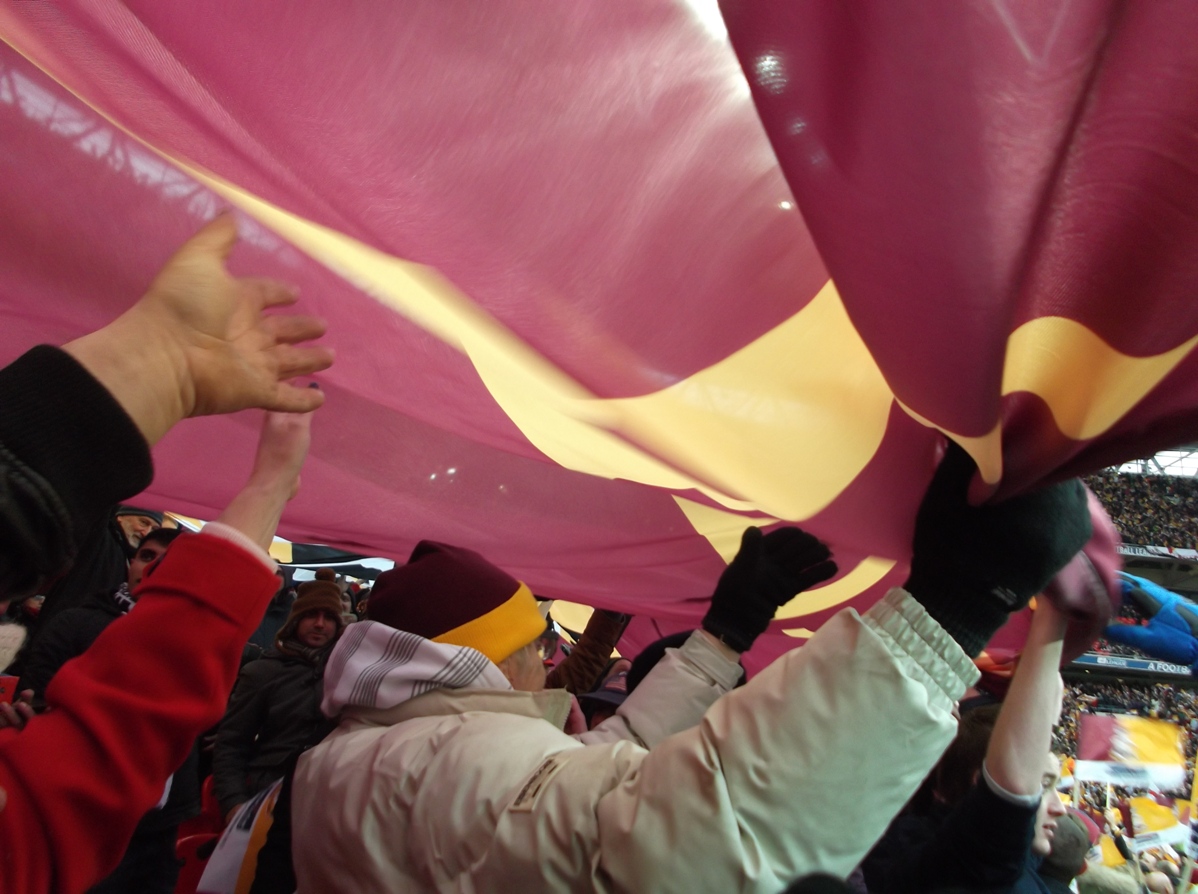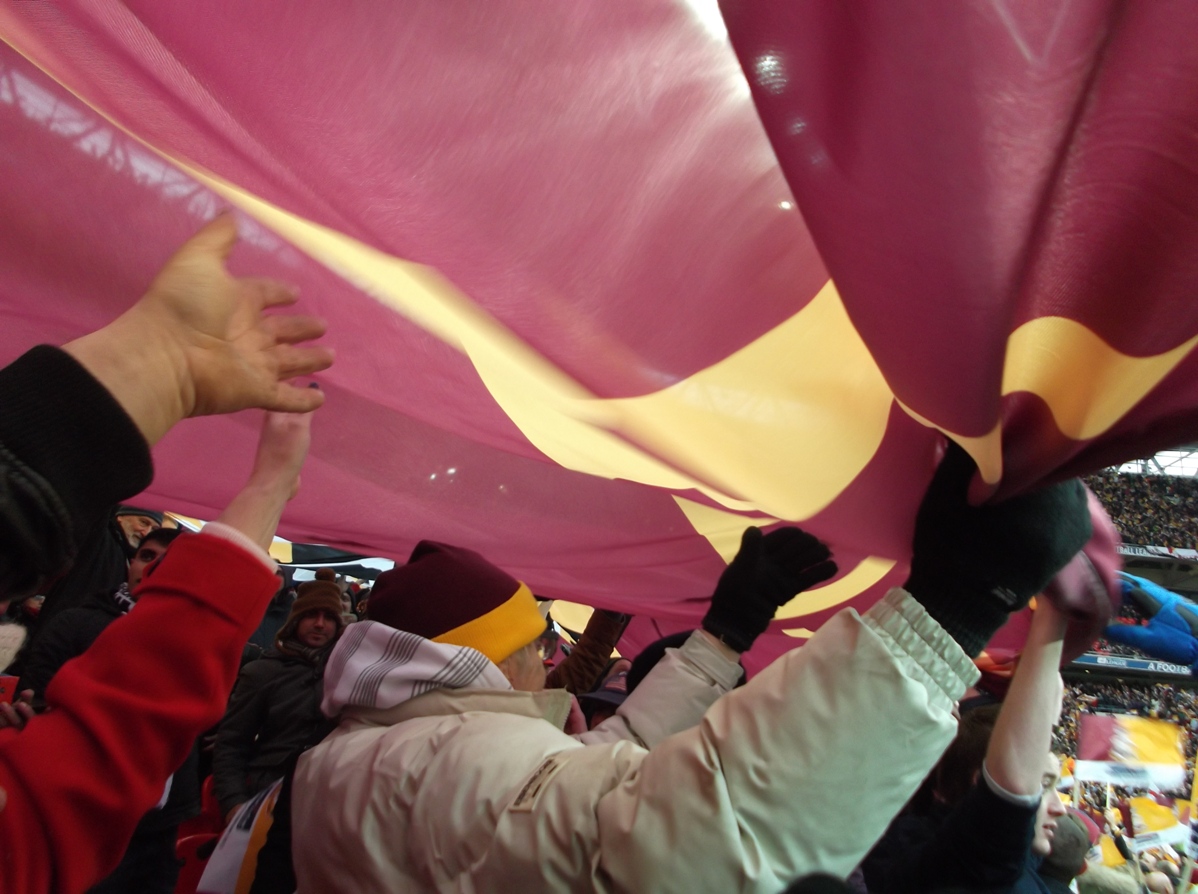 What a banner, the noise from under it was immense and the chap gripping it didn't want to let go!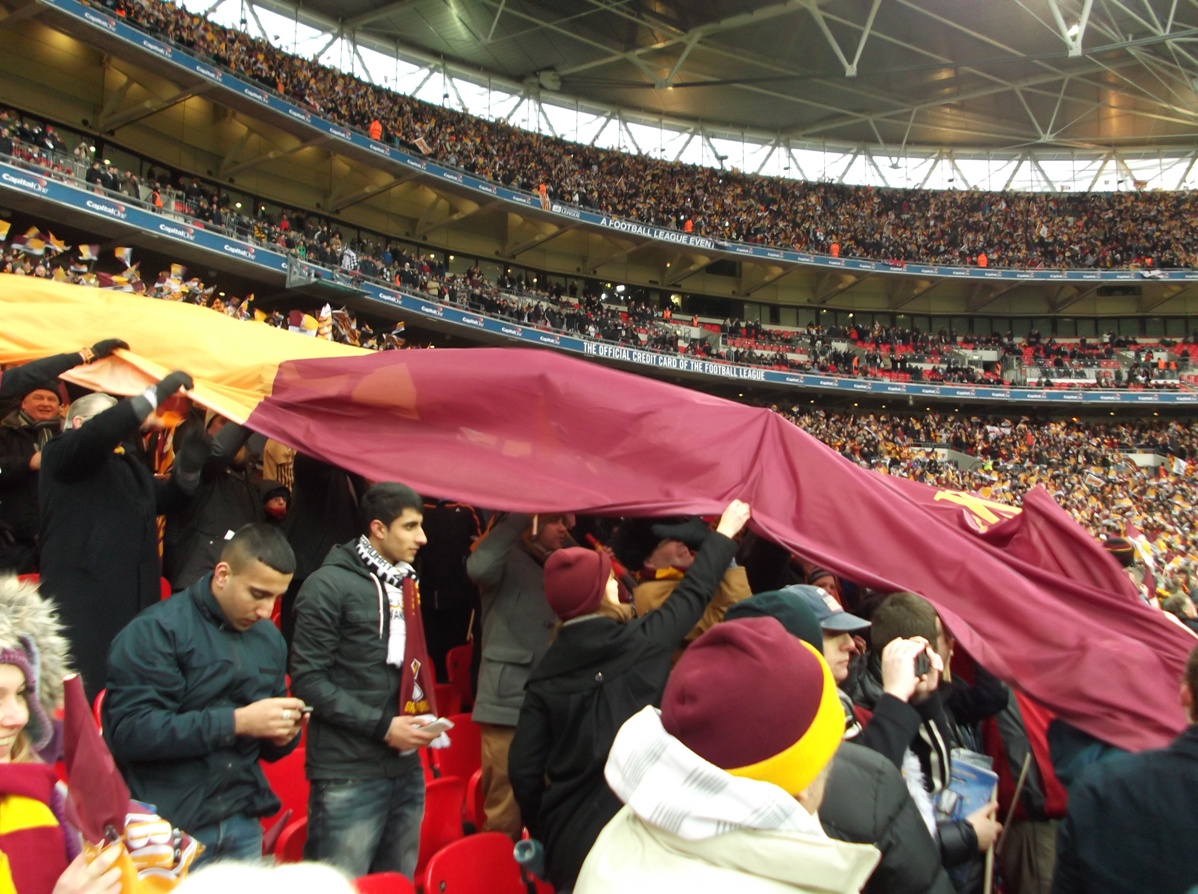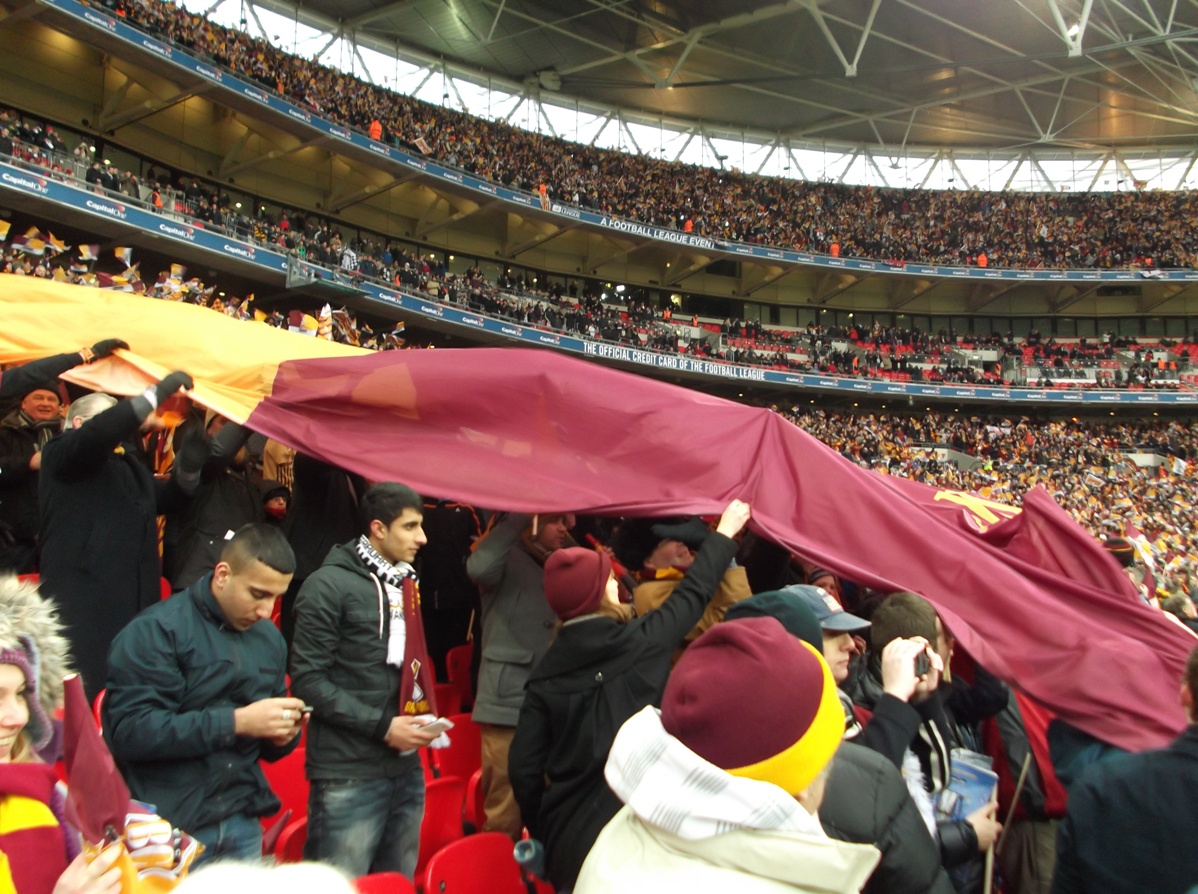 Everyone is really buzzing now.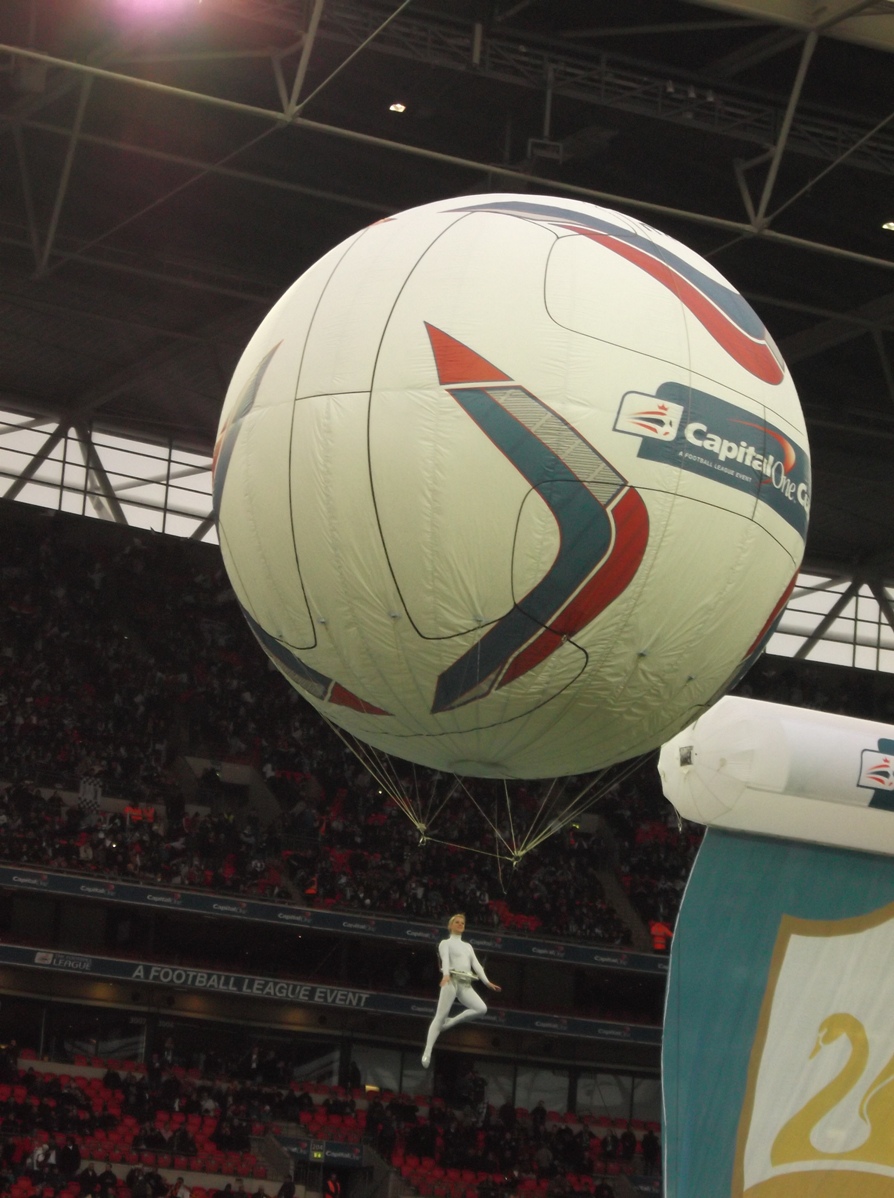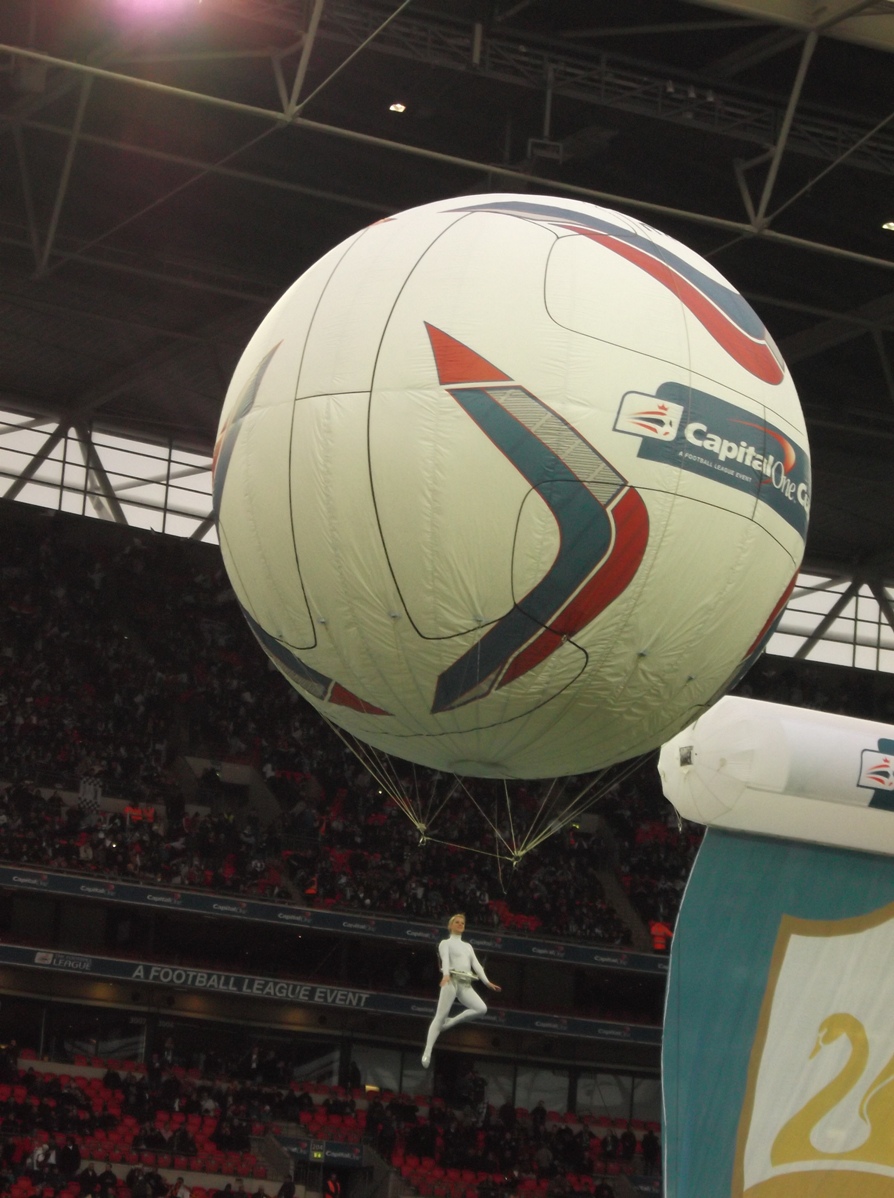 Time for this performer to find the cup, what a show, she looked gorgeous, a future wife I thought, but she couldn't hear my screaming for her, ha.
And then its almost here.

I bet the players absolutely erm, went weak at the knees, what a sound and view. The match gets under way, Swansea City kick off the first half.
Bradford City kick off the second half.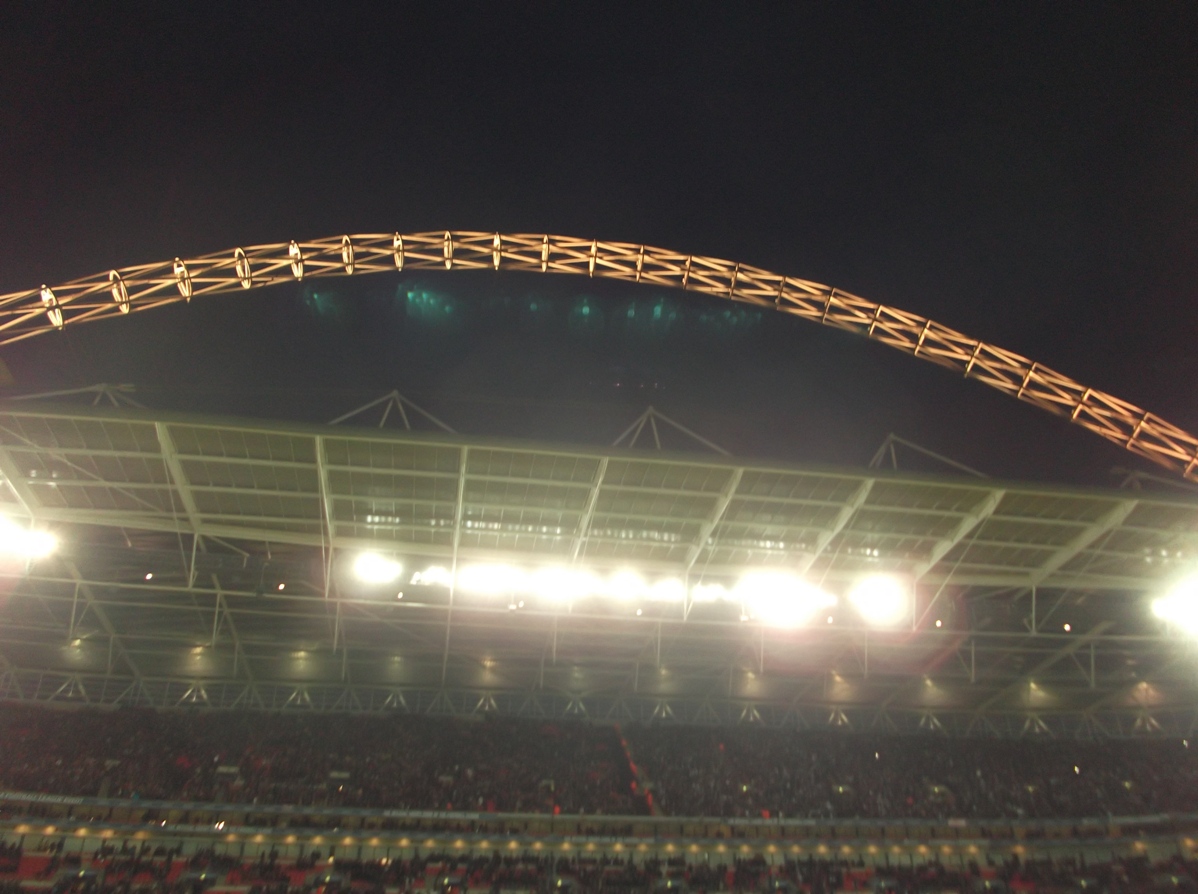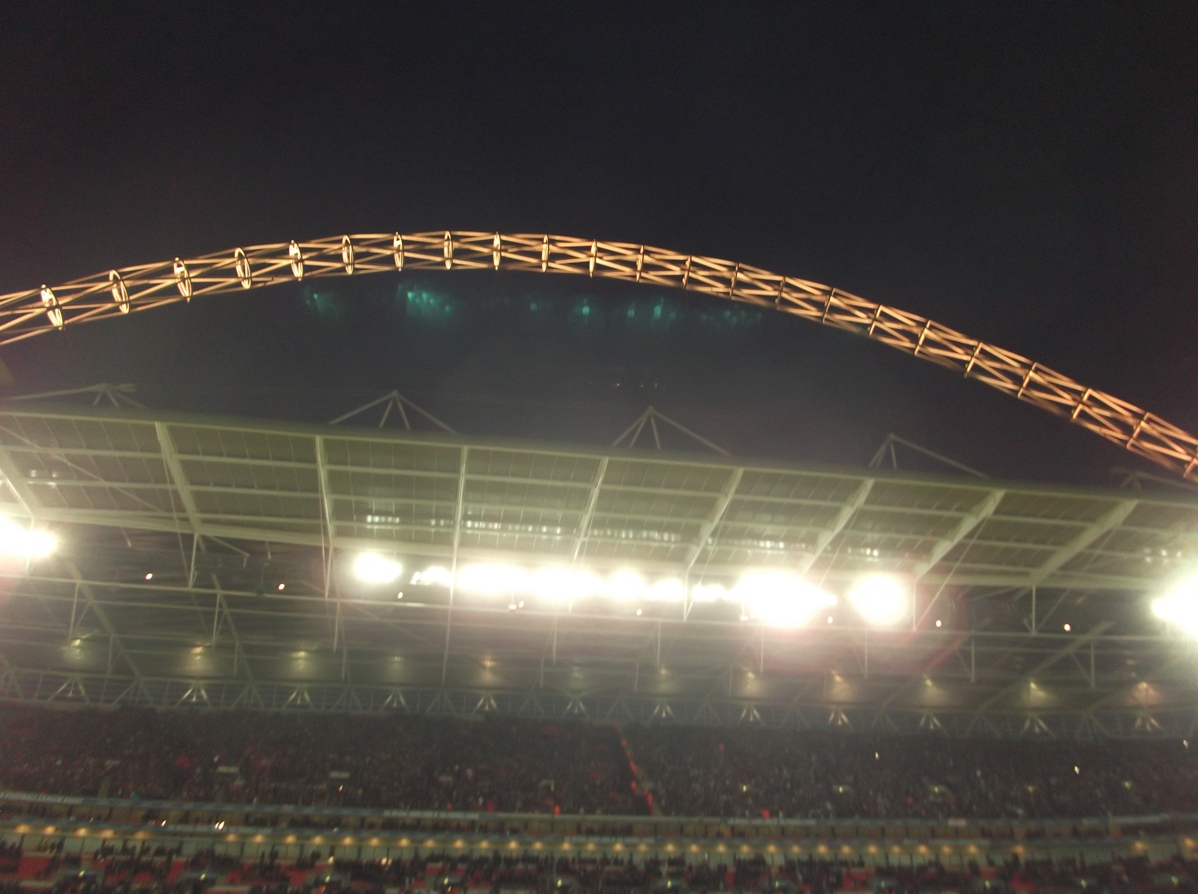 As it got darker the arch look stunning.
Then at 20 minutes to go, and with Swansea City leading 4-0, Bradford City supporters stood up and cheered all the way to full time, not stopping, absolutely glorious in defeat. On the Friday before some woman on the local Look North news program said whether Bradford win or fail, fail!!! they did not fail, I can not remember her name.

OK I put 'out sing Swansea City supporters' but we just made more noise! but what support for my home town club, oh Bradford we love you.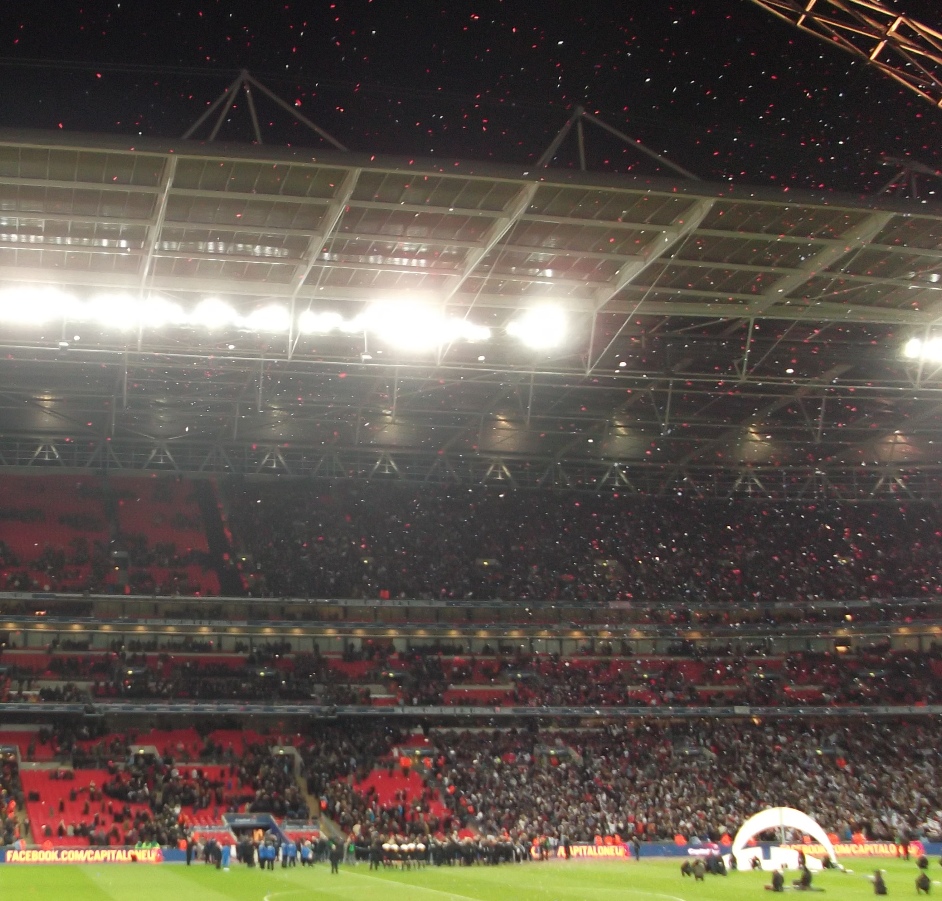 Well done to Swansea City, we will meet again, higher up the tables!
Yes the final score and well done to Swansea City, they now have a few more supporters from us, that is for sure, as we have gain supporters from them, this Capital one League cup competition of 2013 has been one of the best in decades, both teams have been a compliment to each other, a credit to football, many teams should take note of some true passion, off and on the field…
Time to go home, completely buzzing, the scoreline really didn't register, it was simply the best time out in a very long time.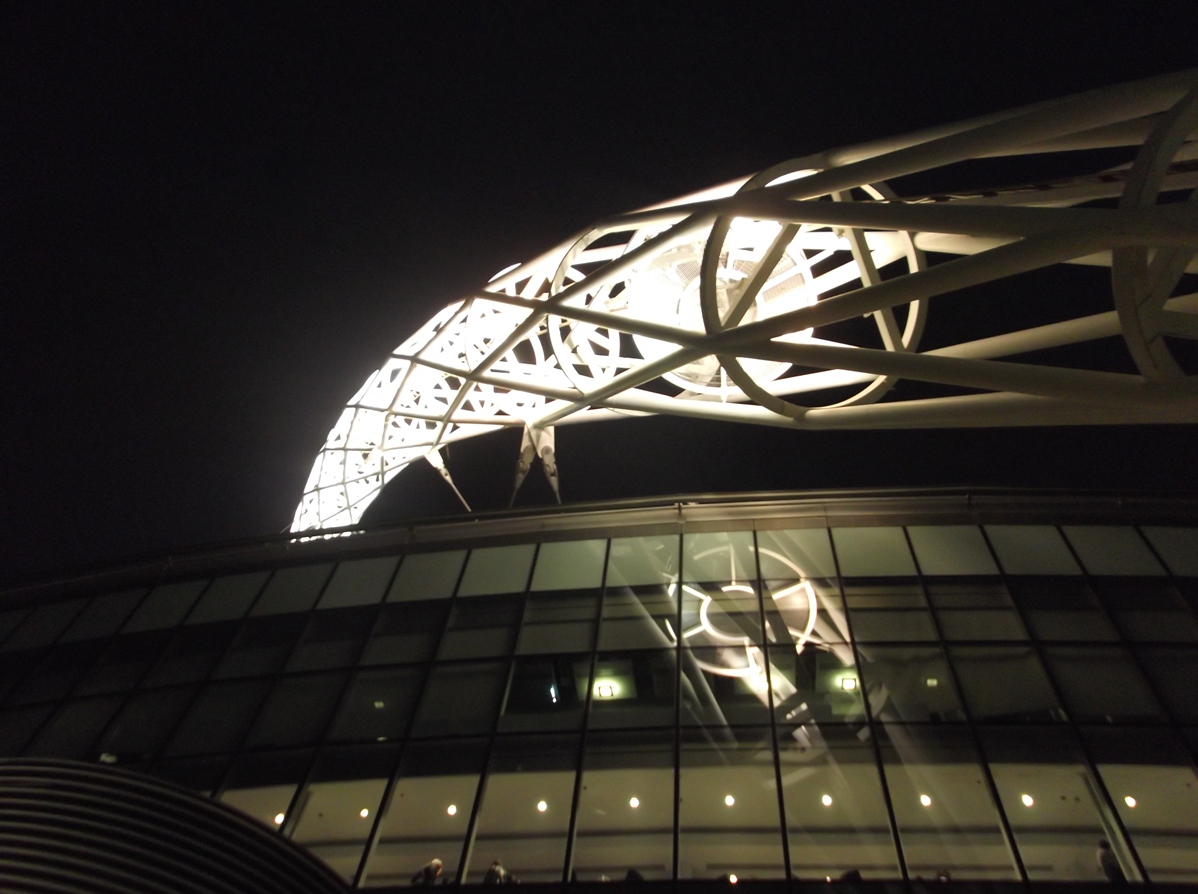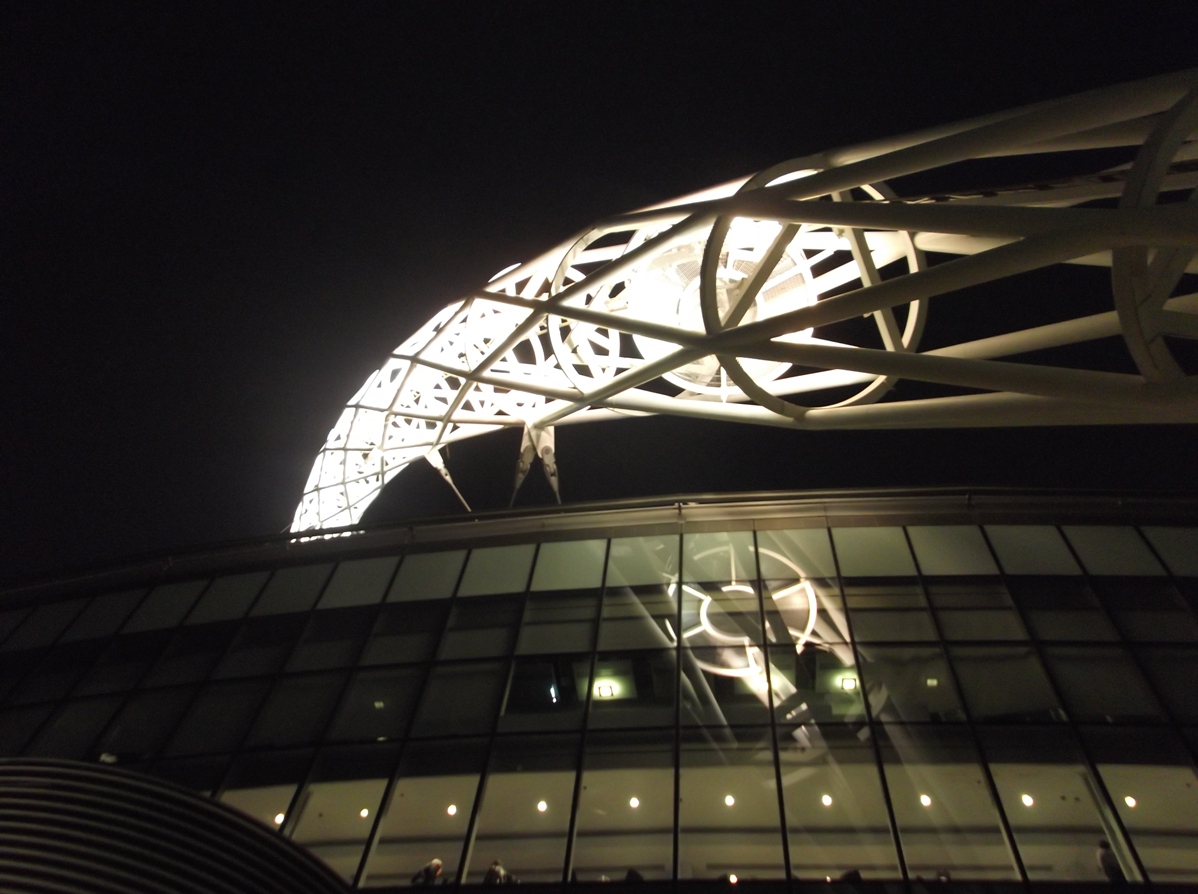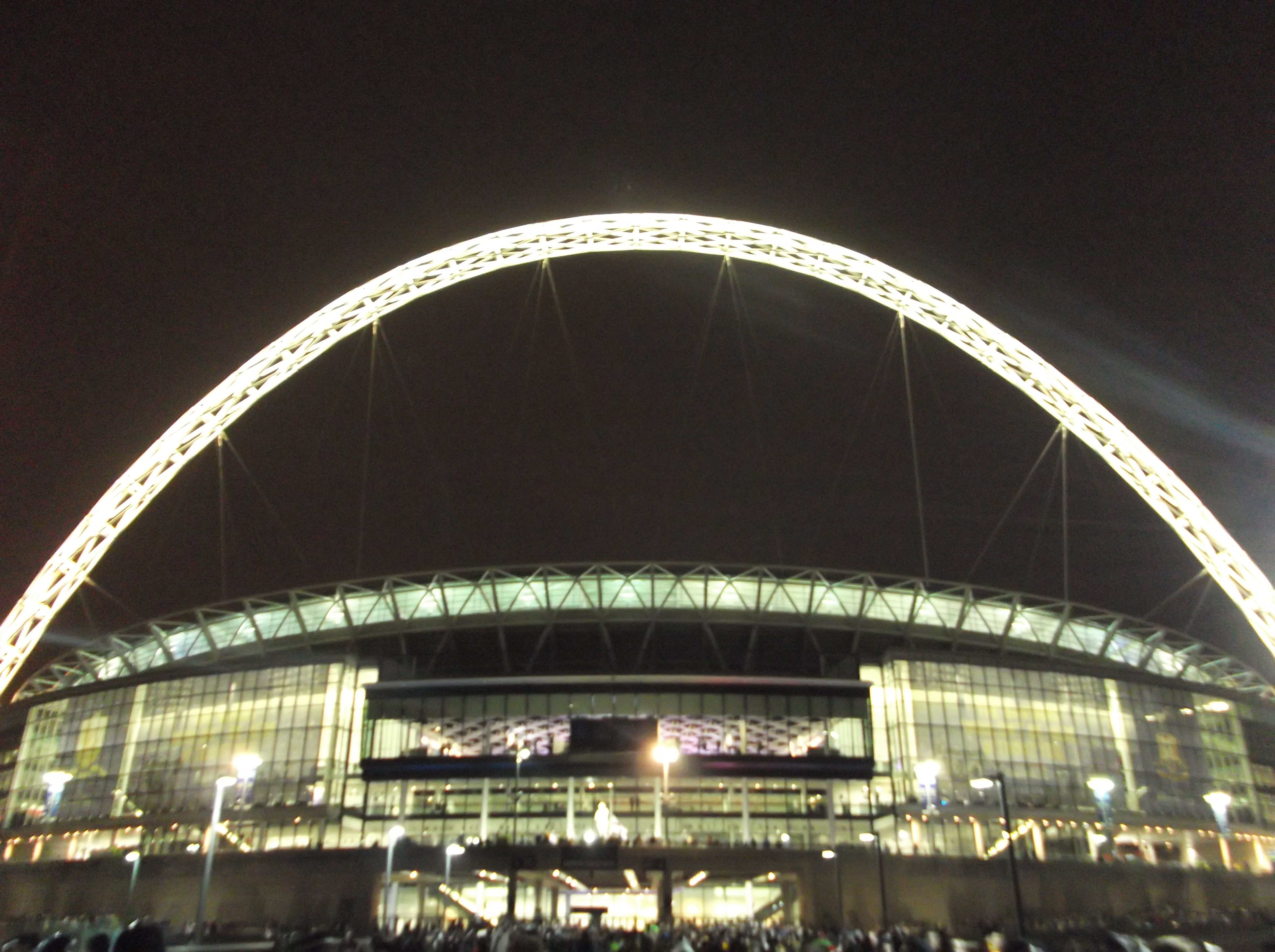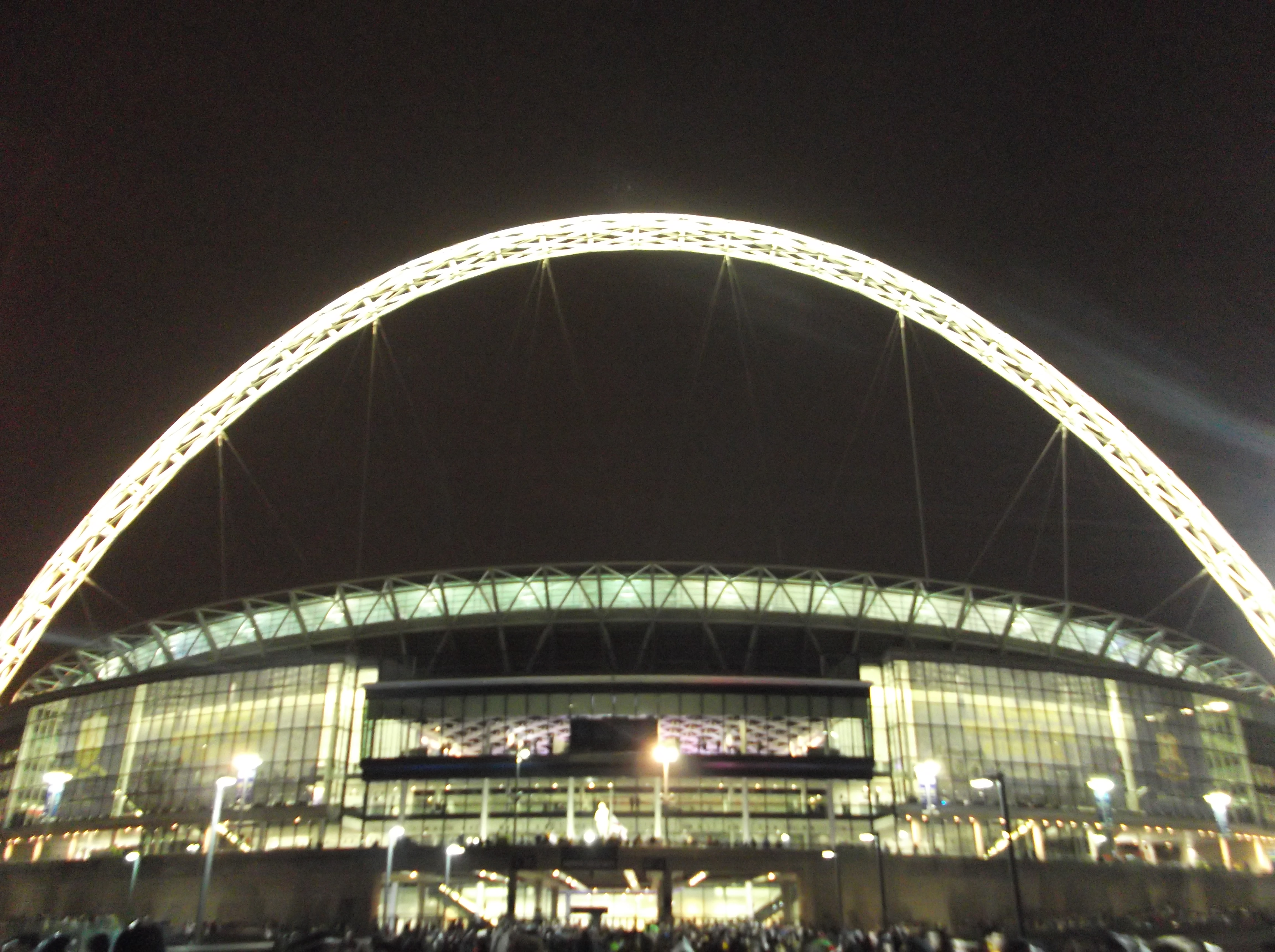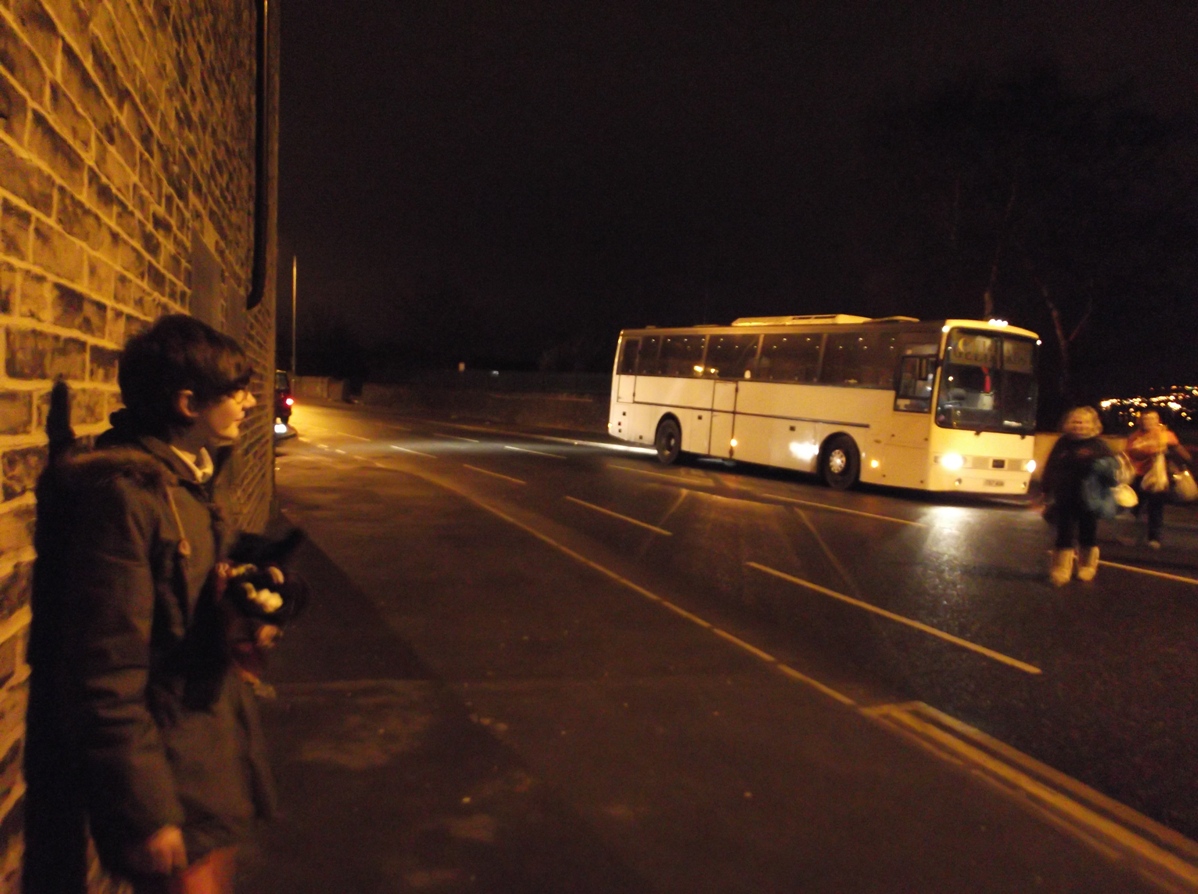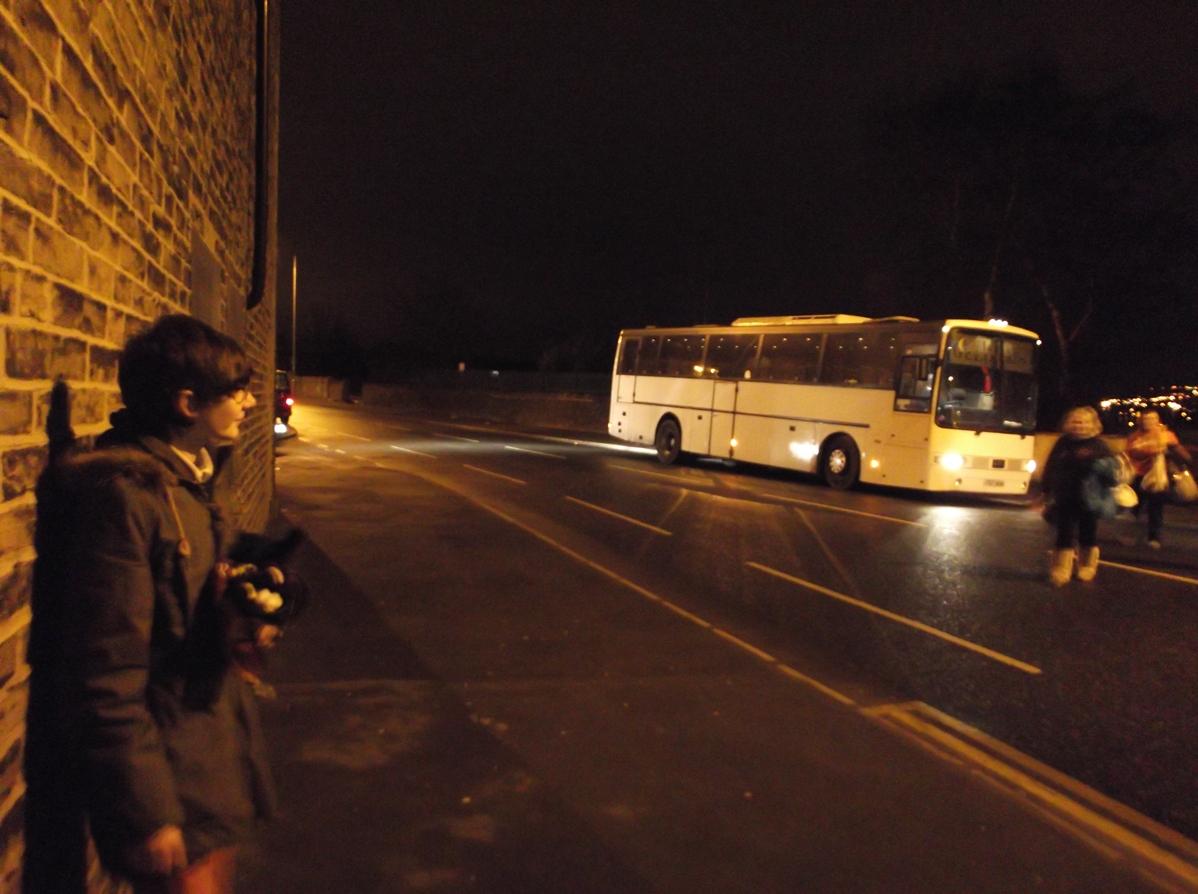 Back at the Ukrainian club, about 1:30am, you tired son, school soon!!!
We got a taxi, dropped Matt off at his mums and I decided to get back to Addingham rather than stay at my friends, the taxi driver was a bit too fast and all over the road for my liking, so when abit closer I asked him to drop me off, I could even show off my flag at 2:30 in the morning, no, didn't even feel tired…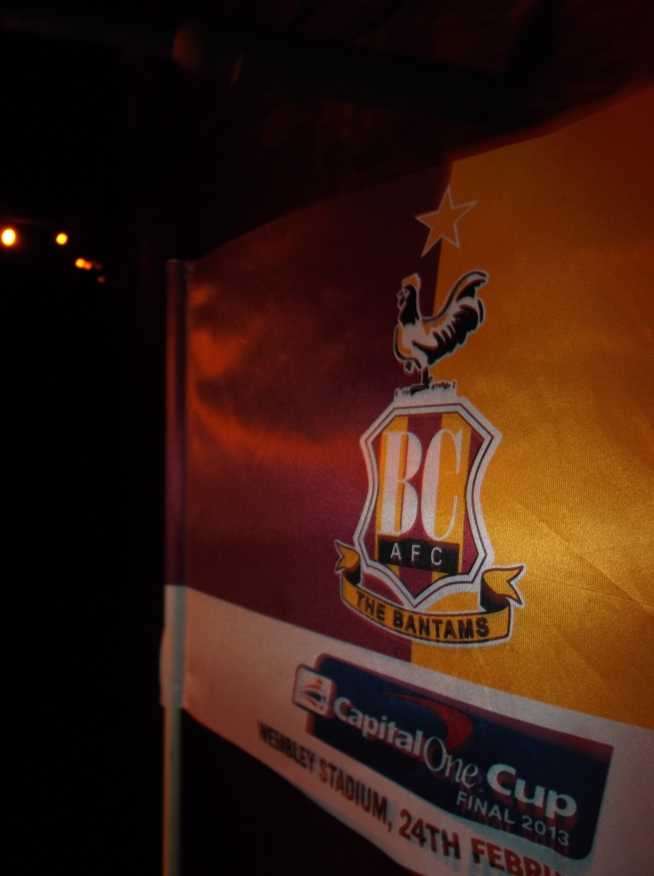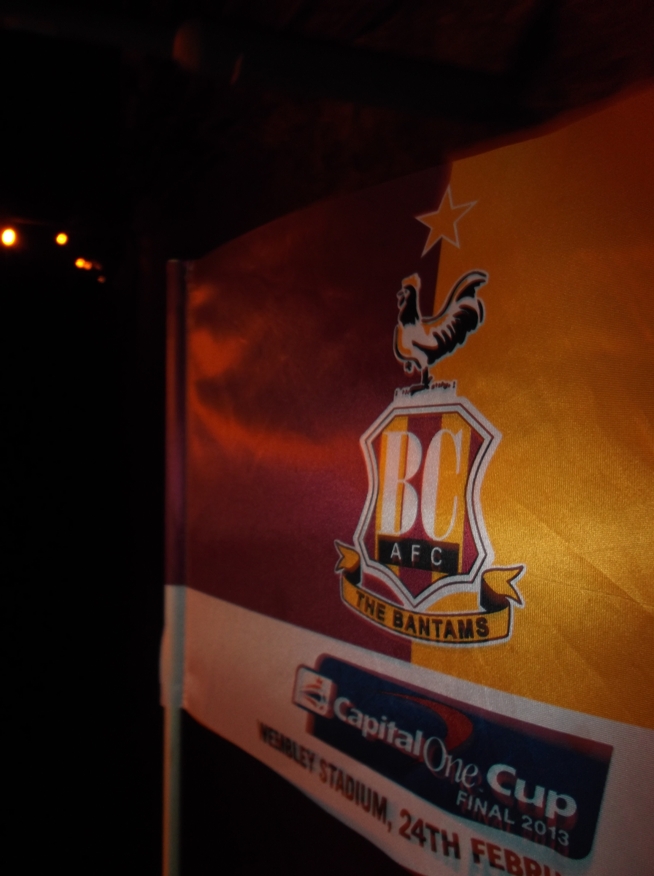 I was certainly tired for a few days after though, zzz's.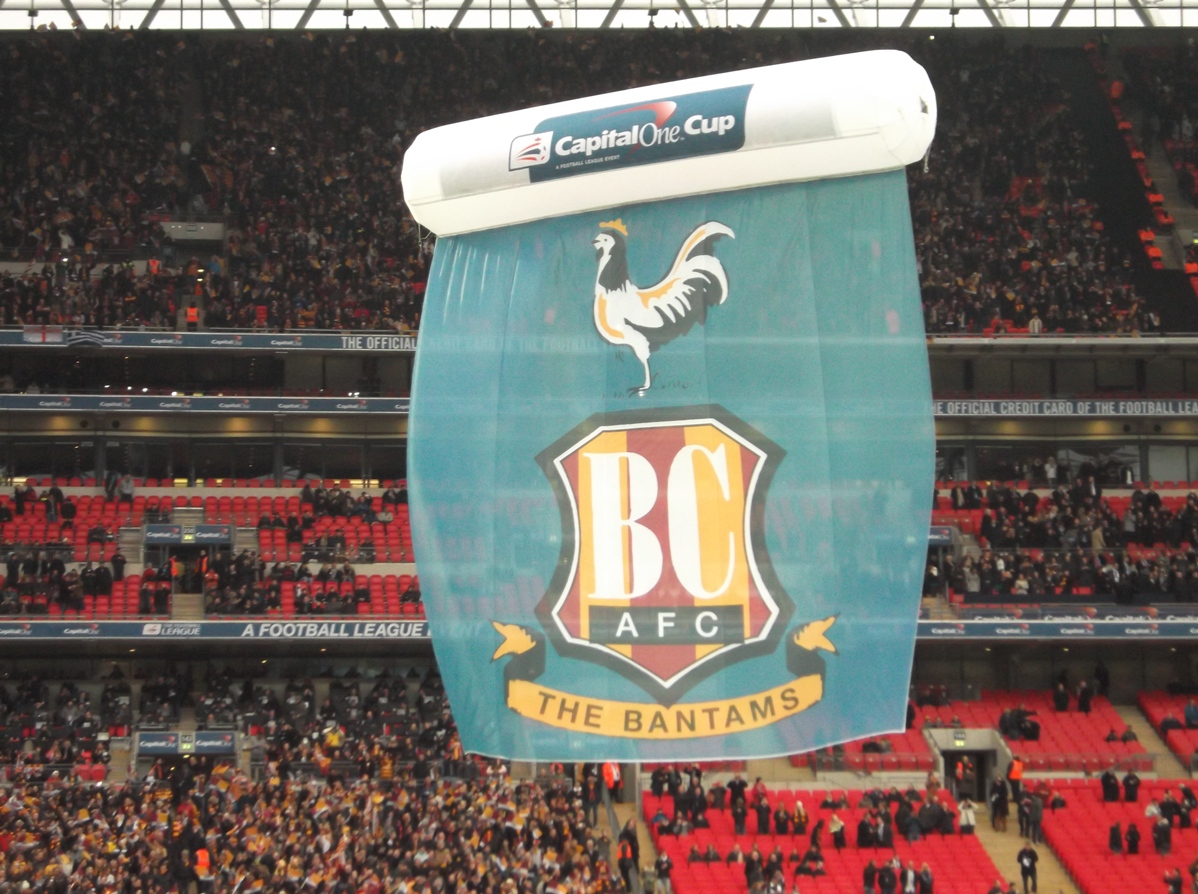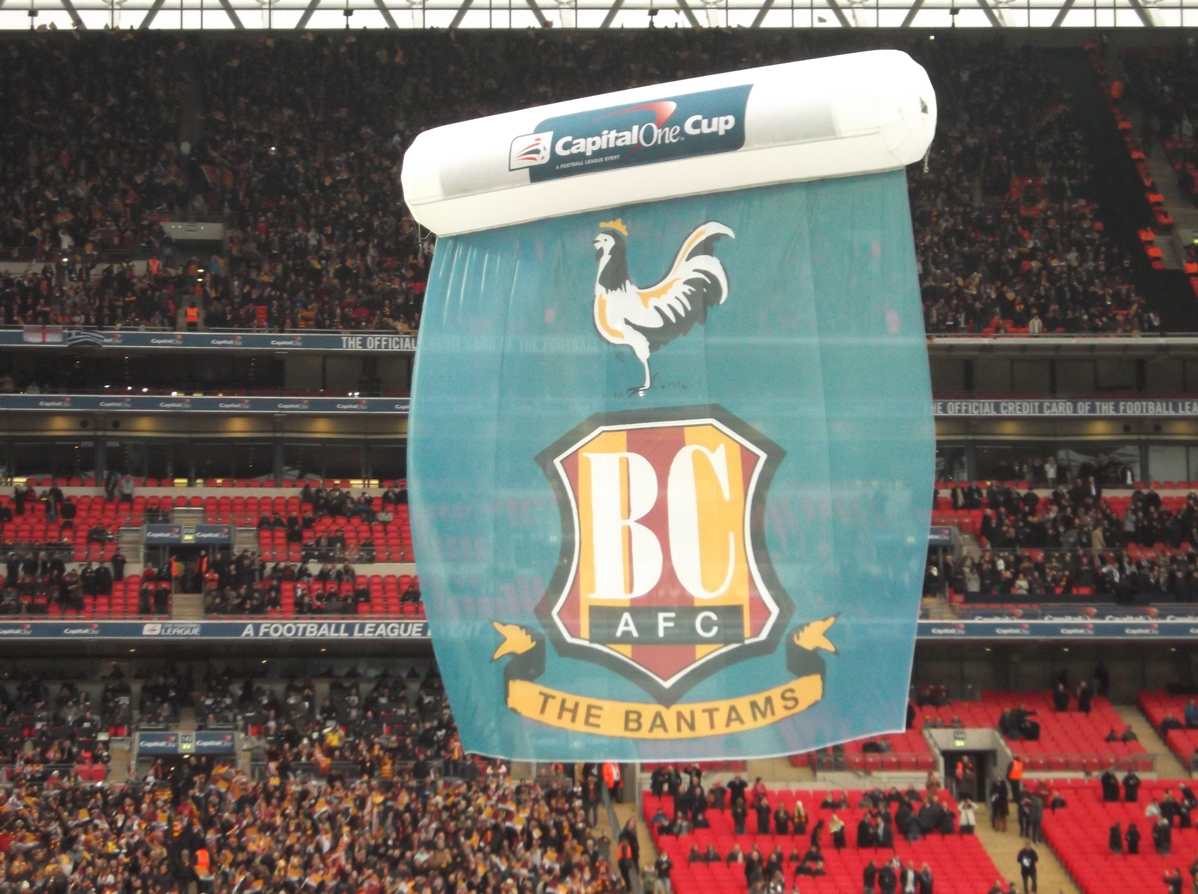 Bradford City we love you.