Last Saturday 31st August I actually went out on my bike, it certainly might not have happened if Andy had not decided to meet me in Ilkley, that meant he had about 15 miles to get there and me just the two! At my immense speed we rode on the very quiet back lanes through Nesfield, until we meet the busy A59. A short rest then down to the Bolton bridge roundabout. After carefully negotiating the exit for Bolton Abbey it was back onto relatively quiet roads.
We did turn right to head straight down to the Cav Pavilion, but some cows had blocked the road, thankfully they were not chained to anything, erm, for some reason I thought of the suffragettes' hmmm… I actually felt quite glad as this meant the decision was taken to ride further on for the turning to strid wood. As  that right turning was taken we decided to stop off at the delightful Dusty Bluebells, what a gorgeous cafe' it is, in fact it really does seem to offer much more than that.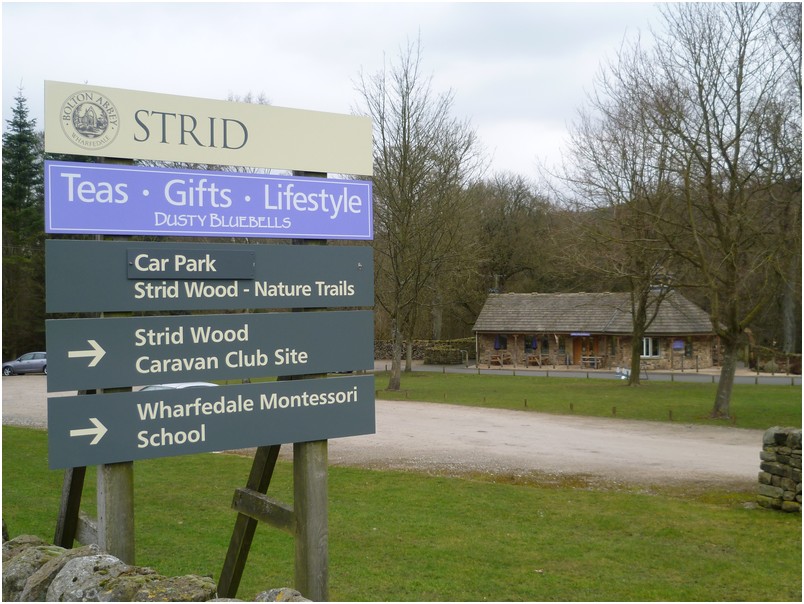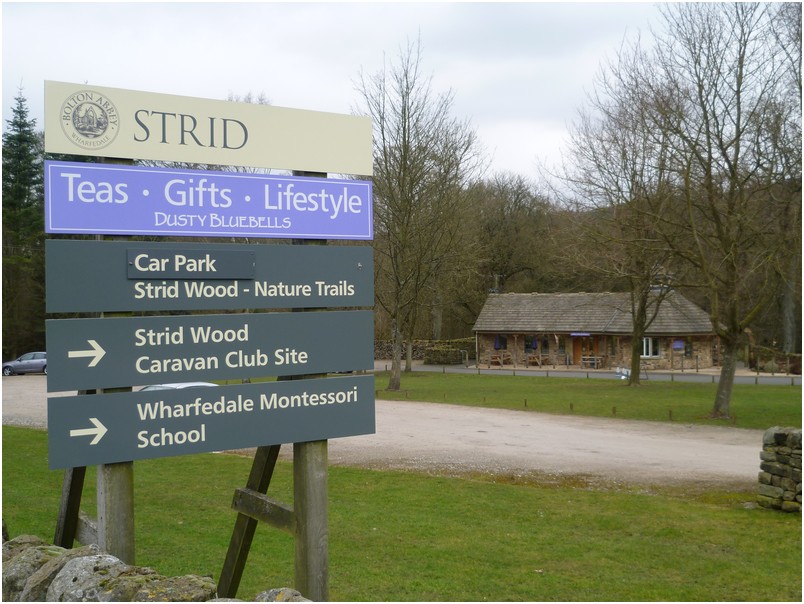 In order we had Galaxy ice cream followed steak pie, I know, its the wrong order but the fresh orange washed it down well!
After our (my!) well earned rest we pushed and carried our bikes down to the strid, absolutely stunning scenery. As we approached it was the lowest I had ever seen it.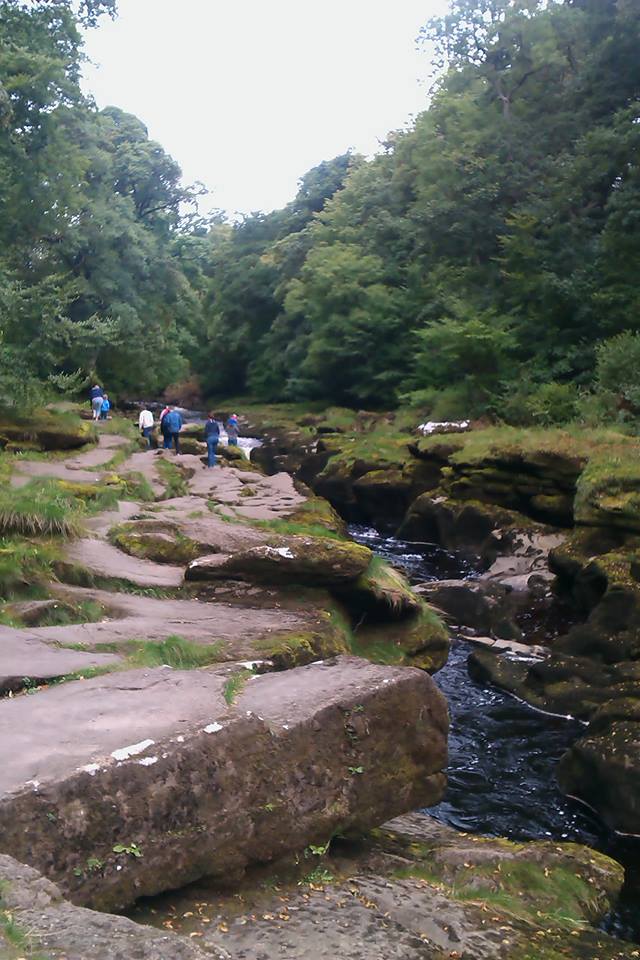 Still as it may appear, the depth and under currents are deadly, folks have lost their life after trying to jump the narrowest points, its only a few feet but covered in moss, a grappling hook is nearby just in case someone does fall in! Though I do know someone who has jumped it.
Talking of trying to cross, Andy was going to attempt some kind of bunny-hop, by wearing the spd clipless pedals you could actually pull up on the bike really hard and get over it, but, its still as deep as two double decker buses!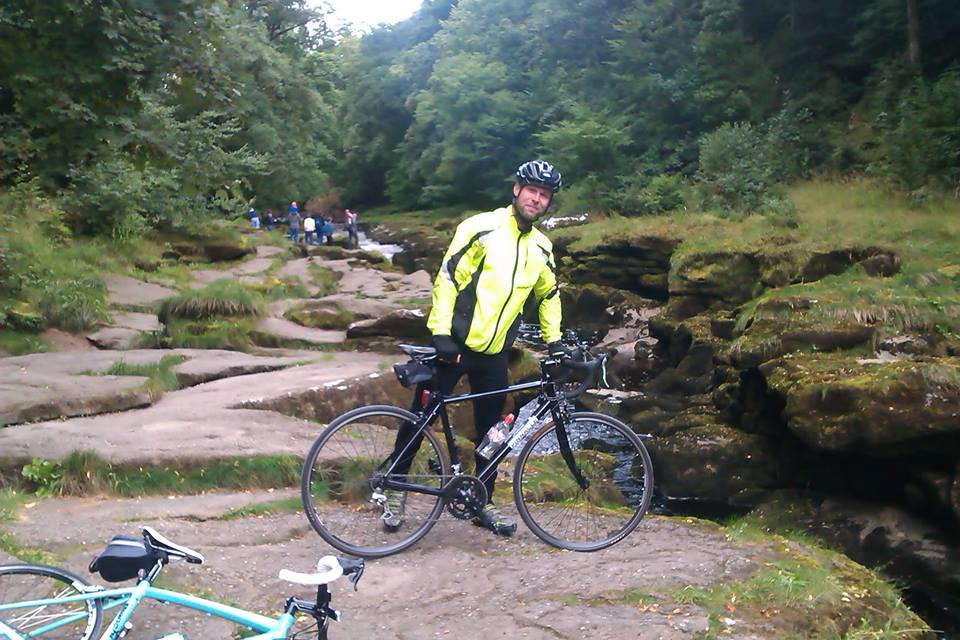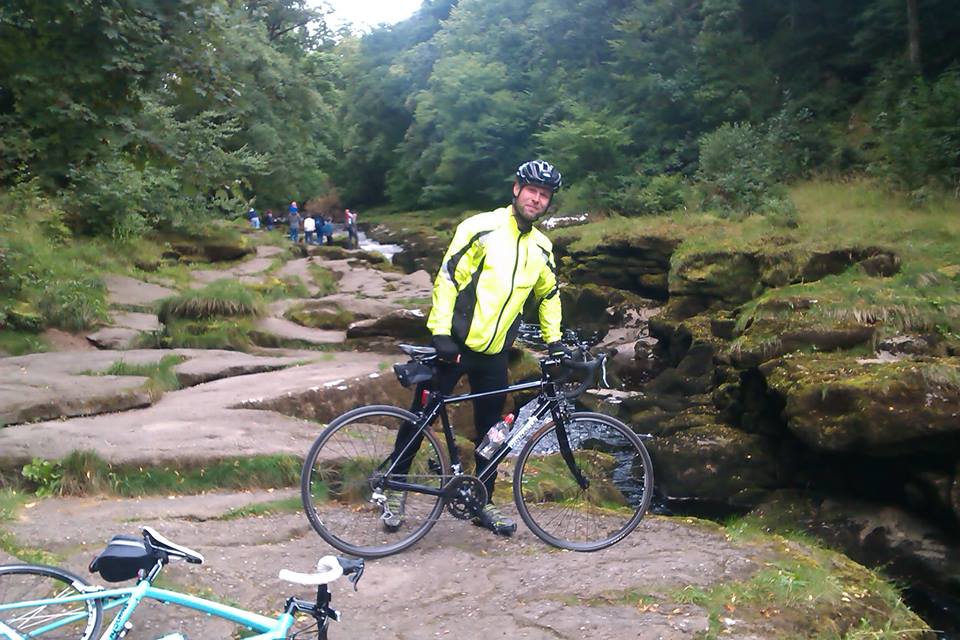 Because I have powerfully built legs I decided to think about the other option of running and launching myself right into the water of the river Wharfe…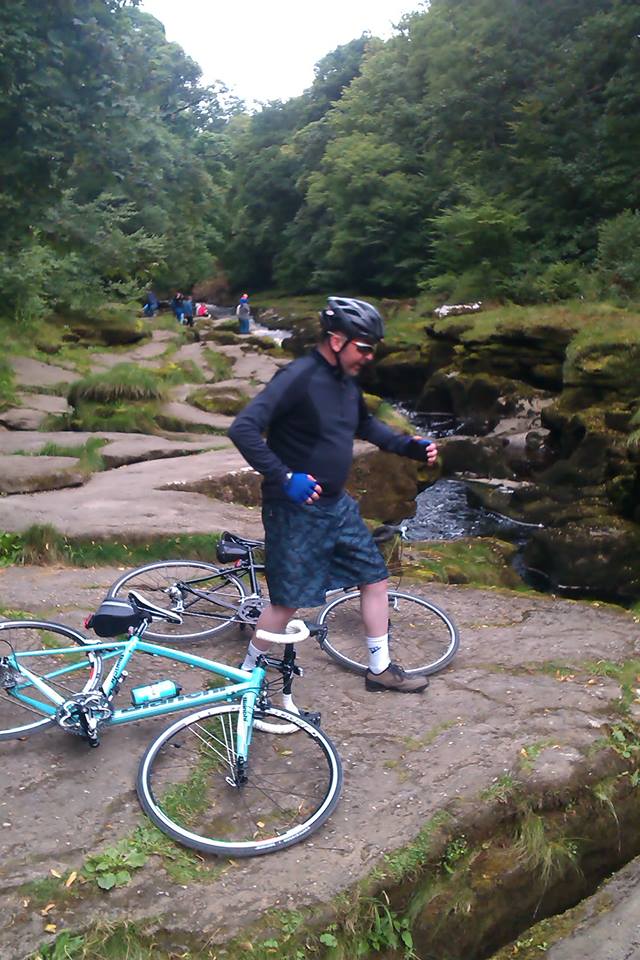 Deciding to walk with the bikes the mile or so to the Cavendish pavilion, we put the world into how best it should be run, and certainly not all impossible at all! We have some of the best countryside in the world, though so many complain I actually like living in the United Kingdom, I can not imaging living anywhere else.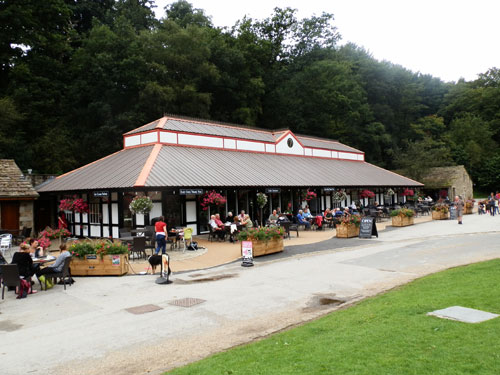 Not stopping off at the cafe' we rode back to my flat, although I had one weeks washing up stacked, and had not vacuumed, or dusted, or well, it keeps the bills down, but its not too bad for a single lad! After more true stories Andy had to head off for his remaining 15 miles. I had covered 18, and some of that was walking, still very healthy for my Prednisoloned' bones – arrggghhhh…