Very nice, even though I think the photo has been sort of, improved. The thing is, once reading the article I got very uncomfortable. It states these 'raunchy' photographs are taken by her 18 year old son.
https://uk.yahoo.com/style/elizabeth-hurley-lights-up-instagram-with-topless-snow-snapshot-104831103.html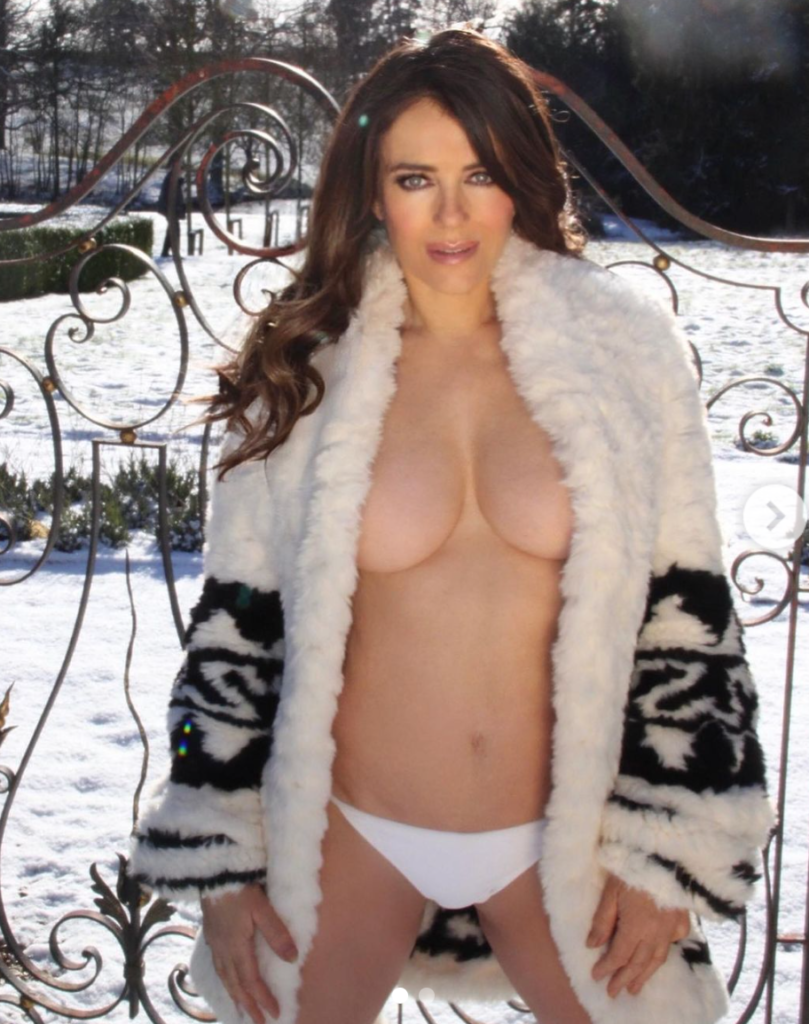 Okay, I must admit, why did you not ask 56 year old 13 tooth me Elizabeth Hurley! Why oh why did that idiot Hugh Grant do what he did… I'm confused lady.
Shit, I now notice she is claiming it is her 80 year old mother taking the snaps. Either way and whatever, son and mother taking sexy photos, jeez, it just isn't right, perhaps it's the stained bubble those type of folks live in or is it mine?
Let's see a sexy clip of your mother, arrggghhhh.
https://www.thesun.co.uk/tvandshowbiz/13860985/liz-hurley-piers-morgan-thirsty-topless/