Had a great night over in Colne, this Feetwood mac covers band were great, they played the Blues rather than the 'pop' Mac stuff, check out the guitars!!!
Look close at the strings, yes the guitars are left handed Les Pauls but look at the right handed stringing!!!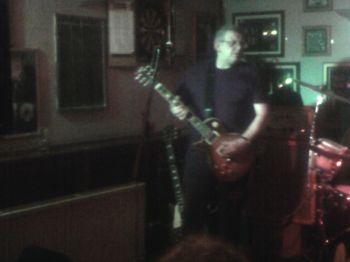 Yes the lead work is done upside down on left handed Les Paul!!!
Met some great folks and thanks for the overnight entertainment!!!