Possibly the largest shop I have ever achieve as a single, on my own, not lonely though definitely good looking Dad, this cost £70.60 after a Utility Warehouse £10 voucher (in-depth article on them later), it got me an awful lot, cooking directions will follow, and at that super cheap way to cook loads that only I seem to do as a real on-line person!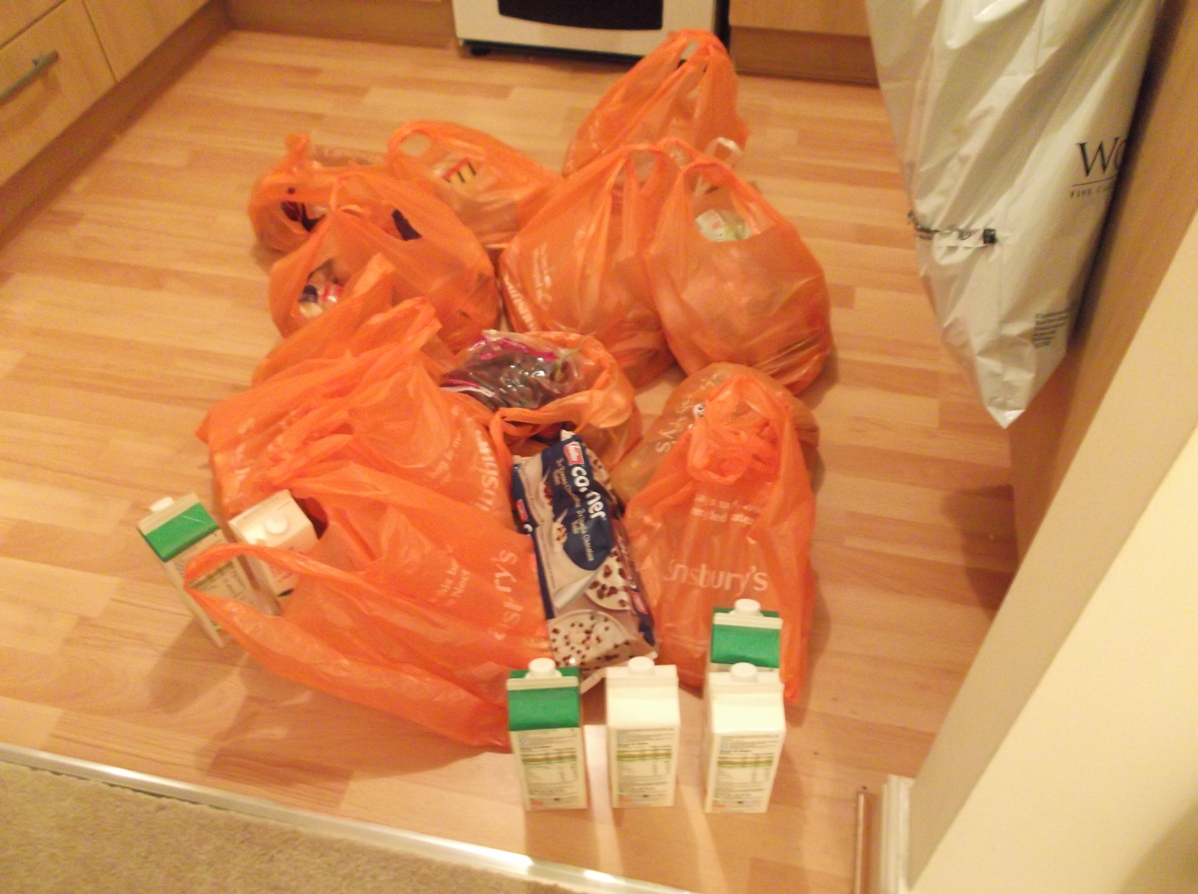 Here you can see my waste bin, a Woolovers plastic packaging bag hanging on a cupboard handle, the thing is, behind that cupboard door is a rear mounted bin – that still needs mounting.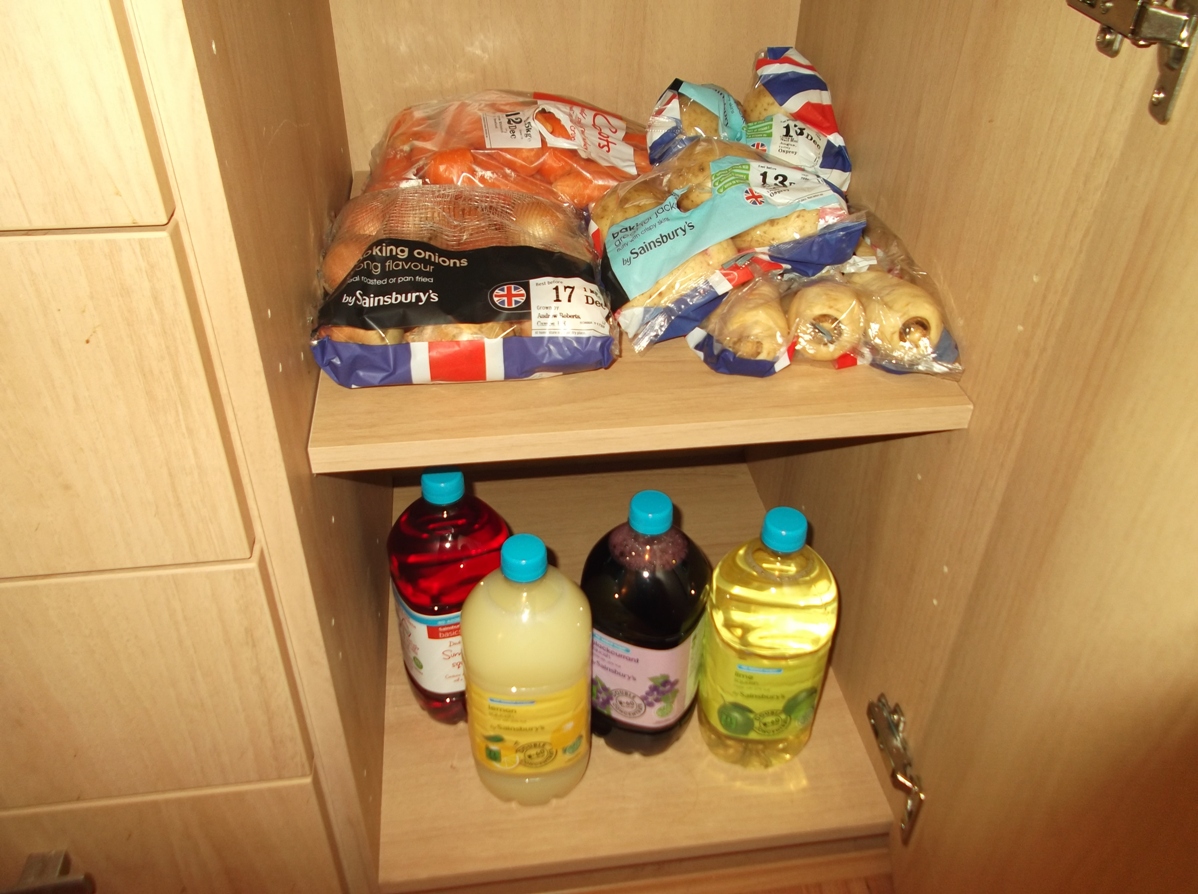 The best lime juice I have ever twitched to, mega burst when thirsty catches me in the night, also decided to store these root vegetables like they are meant to be stored, in a cool dark area – so they say, but the cupboard might be too warm, hmmm?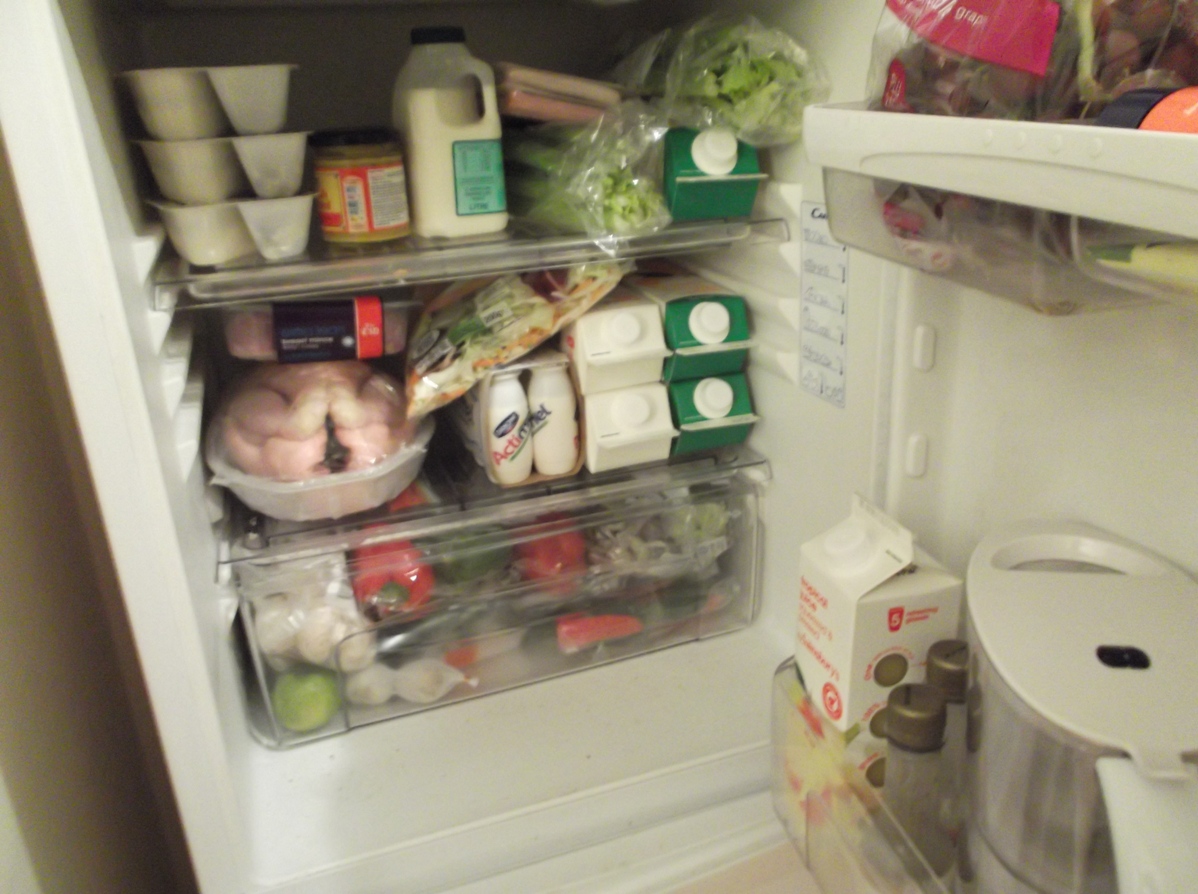 Yes correct, the fridge bulb light has blown up, but just look how all that is stuffed in there, proper impressed with it all.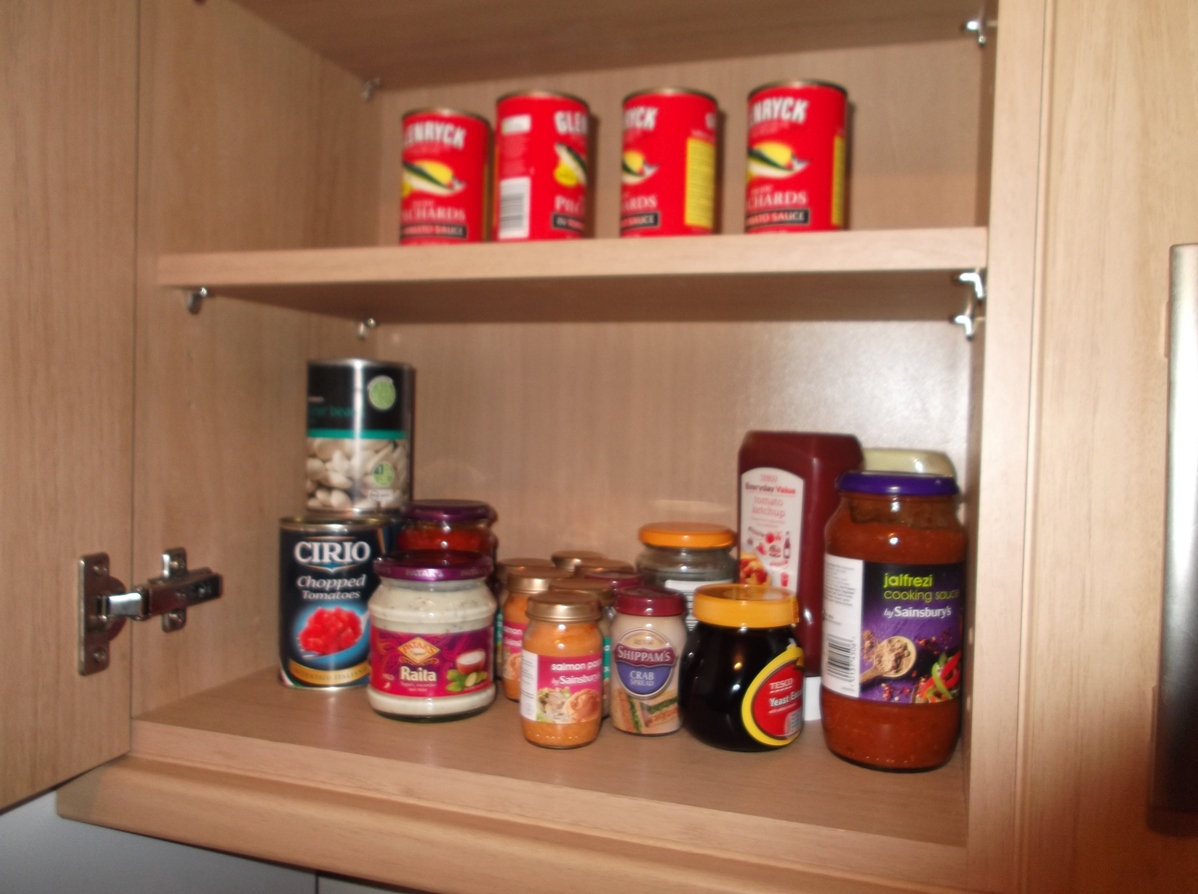 Jar of curry sauce needs replacing with fresh cooked sauce, something I need to get better, erm, learn. Main thing here is not the spreads that are in plentiful but those four tins of Glenryck pilchards, two per week, meant to be good for my heart, its easy to forget about that problem too, but thankfully it reminds me ha!
And so that is the main once per month Sainsbury's delivery shop, the next is booked for this arriving Saturday, but, that is more of a top up shop at around £50, and so, we have one big main cooking shop, and then a smaller top up shop at a total of about £130 per month, that's still cheap, I really have learnt to live cheap but healthy these last couple of years, yes im working now!