Well, just view this in progress sandwich. How to make the biggest, best, fullest breakfast sarnie possible. Timing is crucial as it all needs to be hot, and the coffee just at the correct temperature as you work your way through the sandwhich. Feeling hungry, hmmm…
Firstly make a coffee, it can then be cooling during the mission of building the sandwich.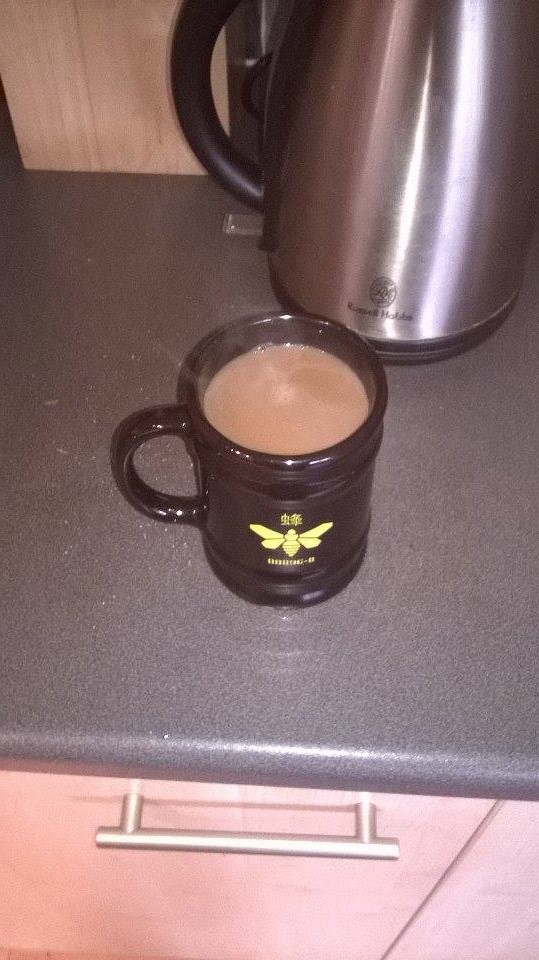 Then the frying starts. With the onions carefully positioned, it is best to slice the sausages as they are easier to control for task of transferring to the bread.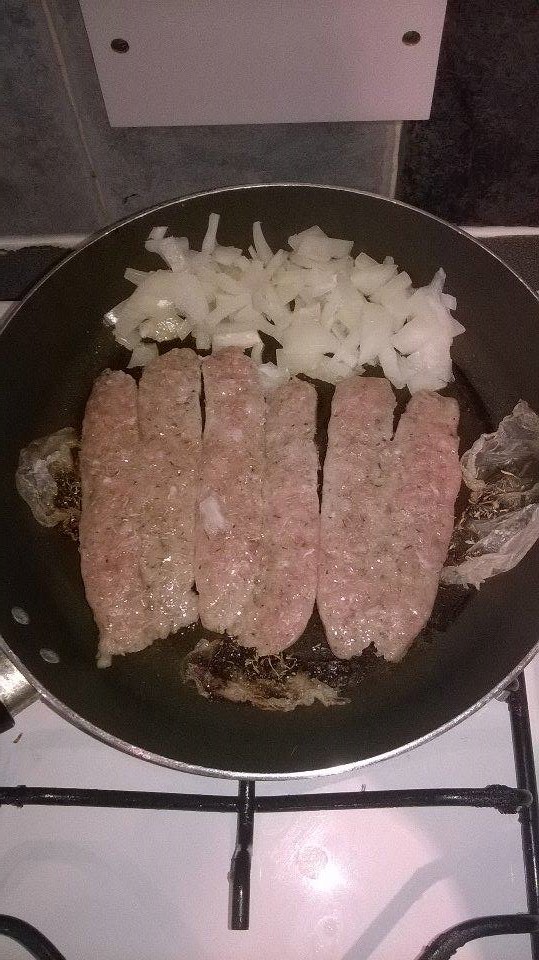 While the frying takes place stick the potato thingy's into the oven. As can be seen they need to be on a tray and strategically placed to the oven middle, do use oven gloves or some of your skin will get stuck.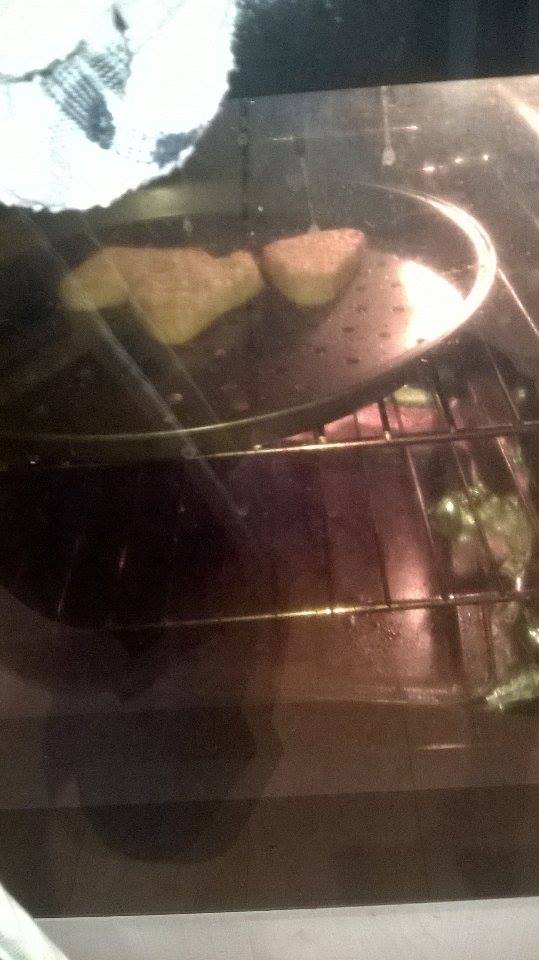 Making sure the bread has had something spread on it, ensure the sausages get to the edges, this is vital as they need tasting in every bite and the sauce does not soak into the bread.
Once everything is cramped on, then, and only then should the potato thingy's be placed at very good angles. If you get problems use the mathematical formula BODMAS.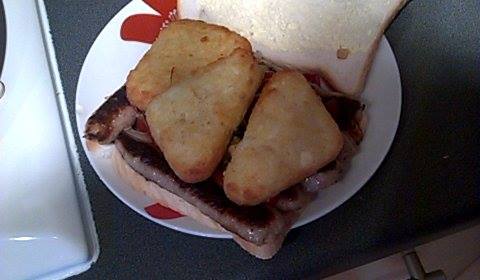 When slicing, the knife needs to be sharp as fuck, otherwise the cut just does not go smooth and the internal gets savagely town, which makes it a dreadful scene.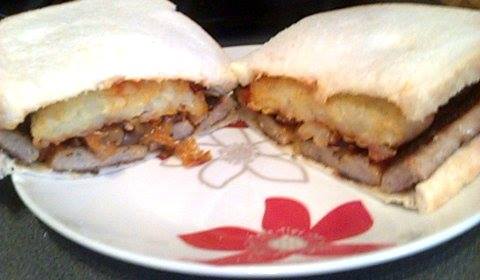 By now the coffee will have cooled enough so it can be sipped between each mouthful. This is an important task as the balance of the breakfast sarnie needs to be in proportion to the amount of coffee sipped. A miss calculation can be a disaster.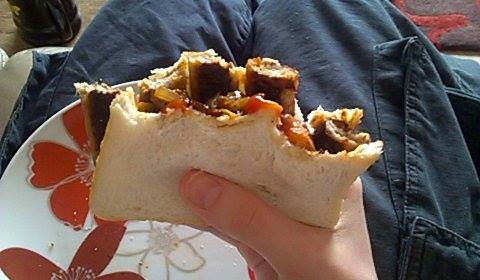 Many times I get asked if the plate should be licked, it's a difficult decision, if the fknife wasn't sharp enough then by all means get some licking done, otherwise just sit and stare at the plate and give yourself a pat on your tummy.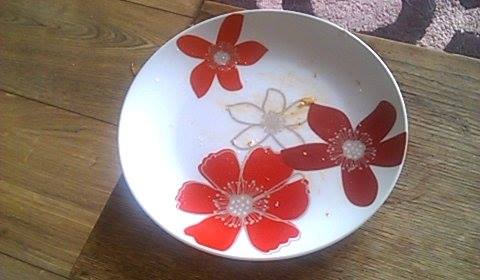 Mission accomplished, shhh…