The police at the door, and warned the the river Wharfe is due to rise by another three foot, jeez, that's the ground floor flats flooded, so to press here are my actions to cope with a flooded flat;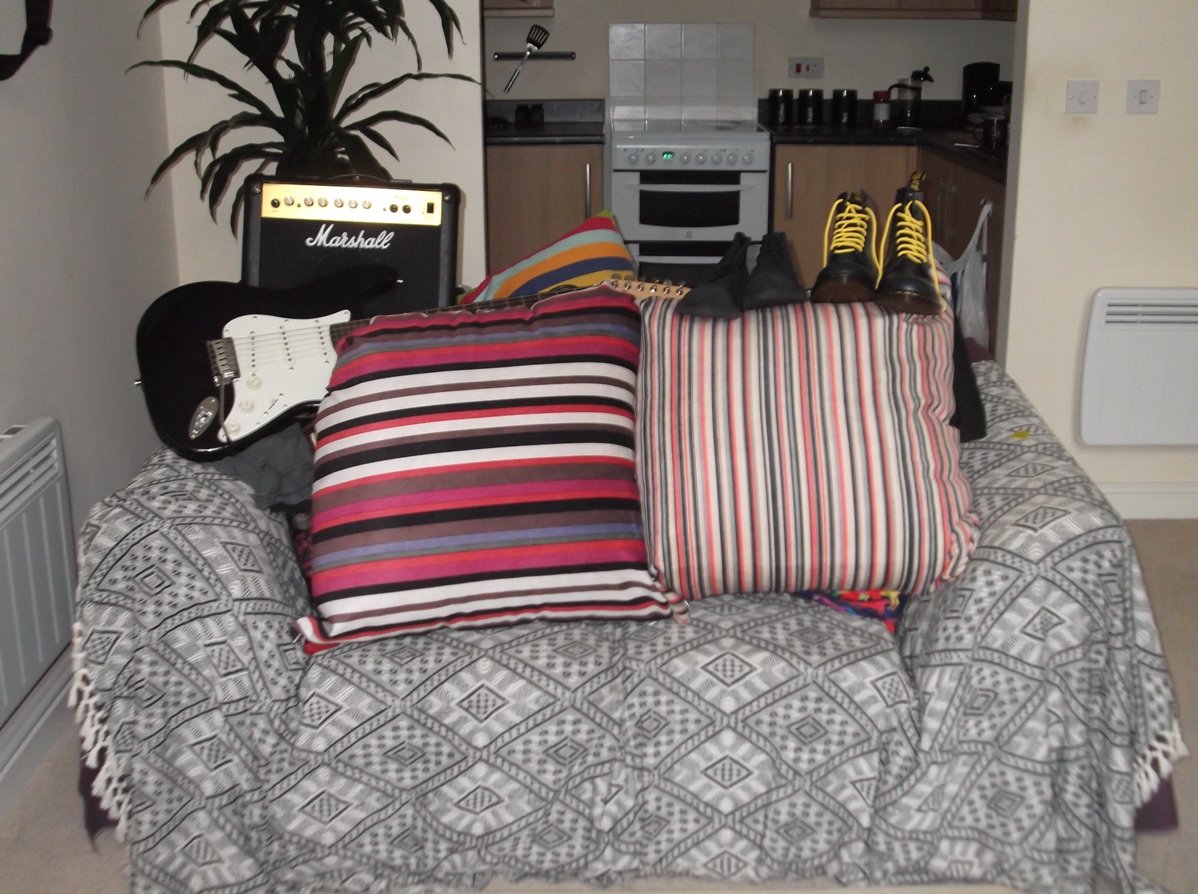 But the Doc Martens are so important, I have not worn them yet until the red laces arrive, ah, yes some other stuff important on that settee too!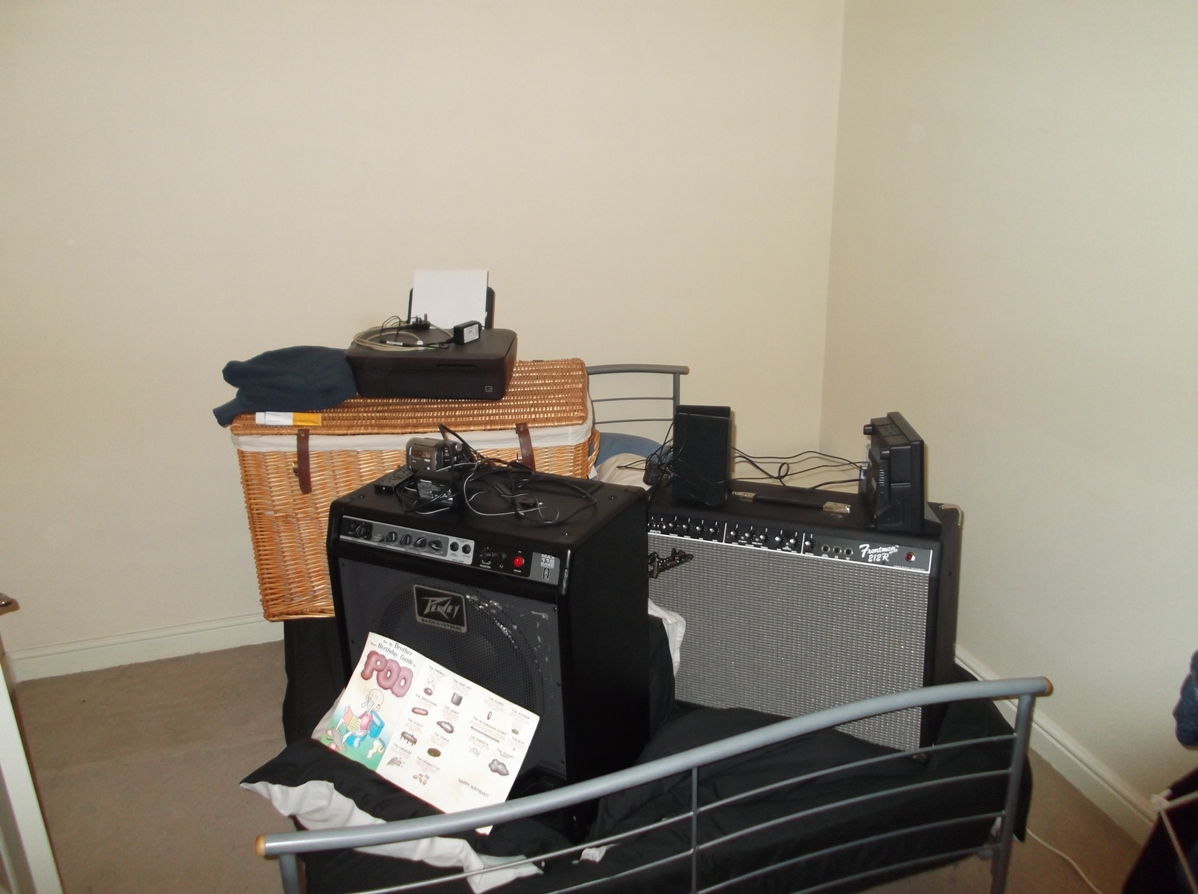 Just in case you have thoughts about my bed, well that there king size finally comes into reasoning, after ten years it has a purpose, oh, those curves are the nearest I get to curves these days!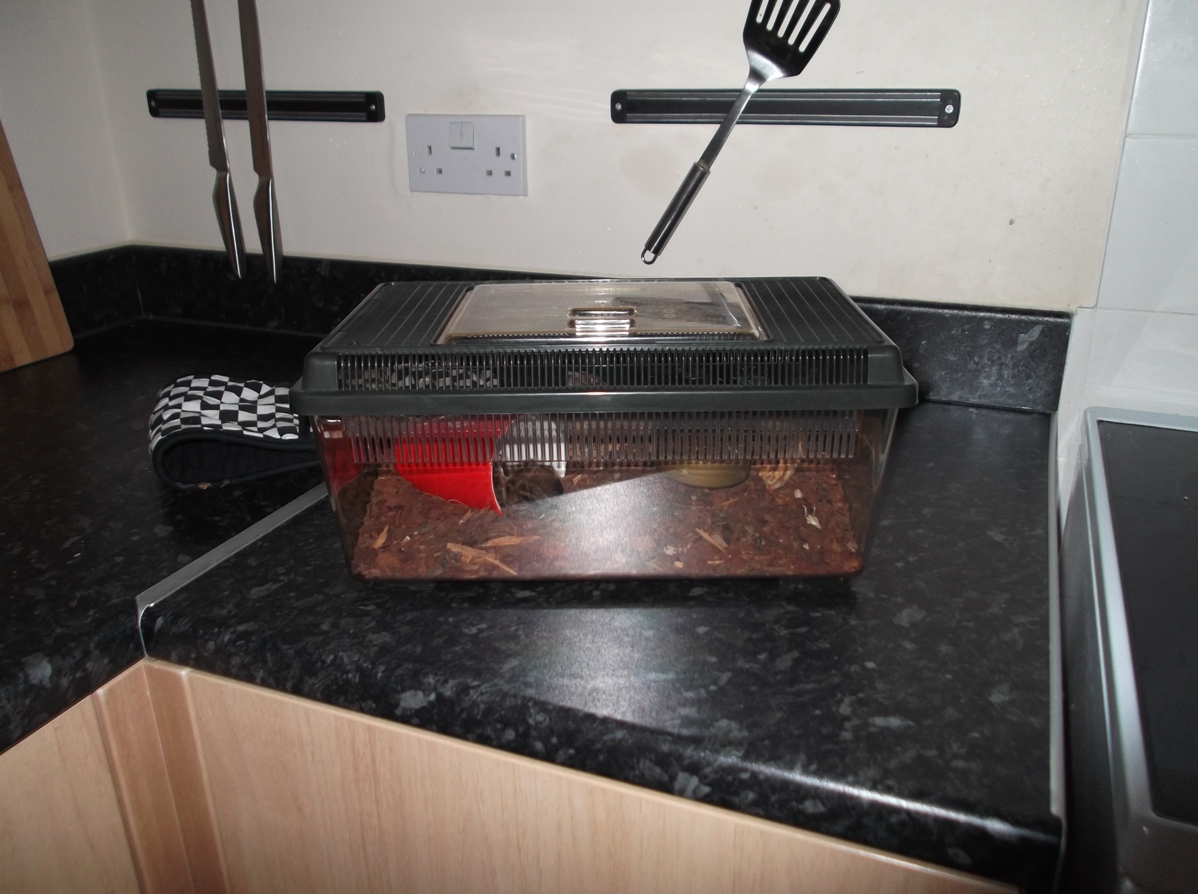 I really do thank a friend for reminding me to look after 'Scampi' my Chile Rose tarantula!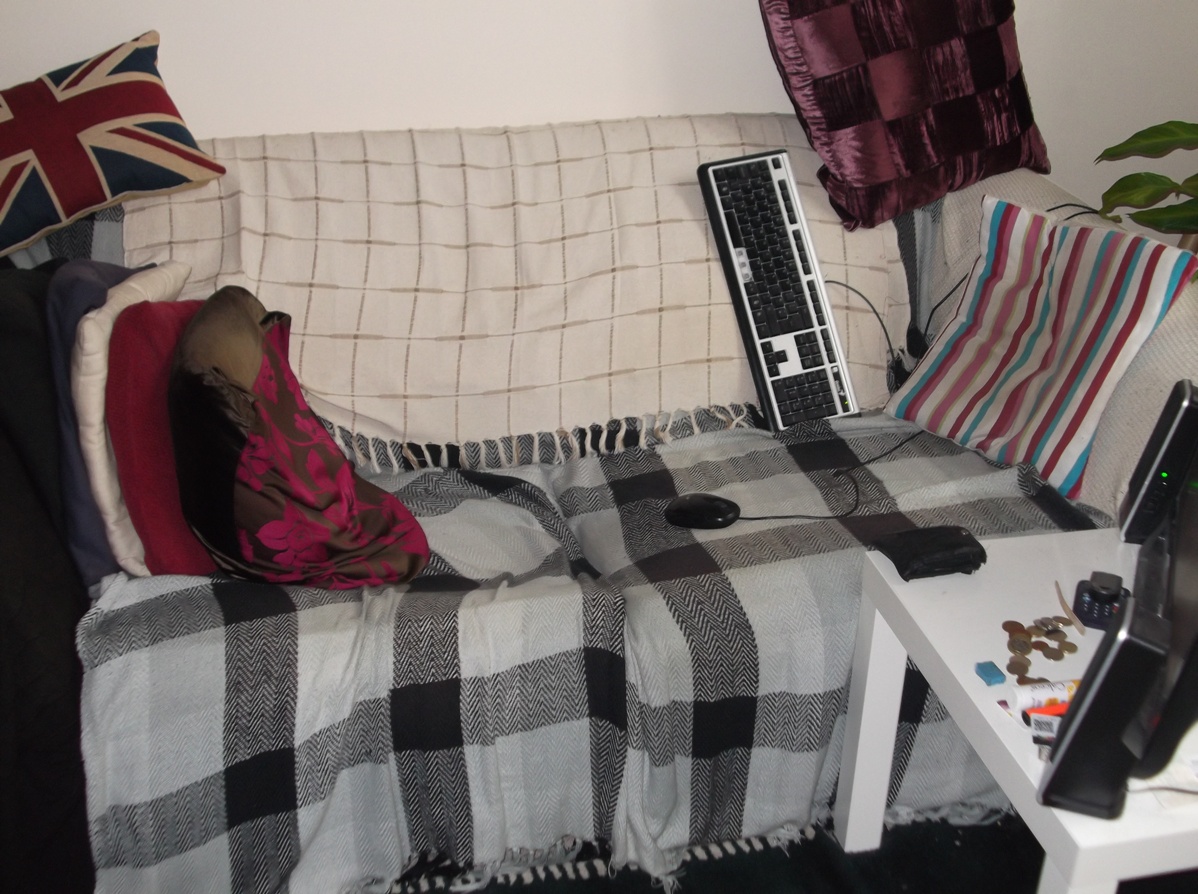 Then it comes to me, my bed is full, erm, OK I will ditch on my settee, two bottles, feet up, Bob Dylan, sit back and take it easy, we can not stop the over powering force of nature – water, today the river Wharfe burst its banks and tonight it is due to flood us!