We know the score? Can not be bothered making a cheap yet decent healthy sandwich early Monday morning, its been a long lazy weekend, too many takeaways and booze – yet? ah ha, but some of us do – now and again, make a healthy sarny?! But when we don't, we end up with a Marks & Spencer, or Boots, or Subway, or another 'outlet' expensive sandwich, but boy do they cost too much? So here we have a really cheap way of putting together a healthy yet cheap sandwich. Ingredients purchased can cover these sandwiches for about three days, for me the lettice type leafs can be soggy, really soggy, oh… Proper ingredients; turkey slices, red onion, crunchy mixed salad and cucumber, mixed bread caked with tons of butter.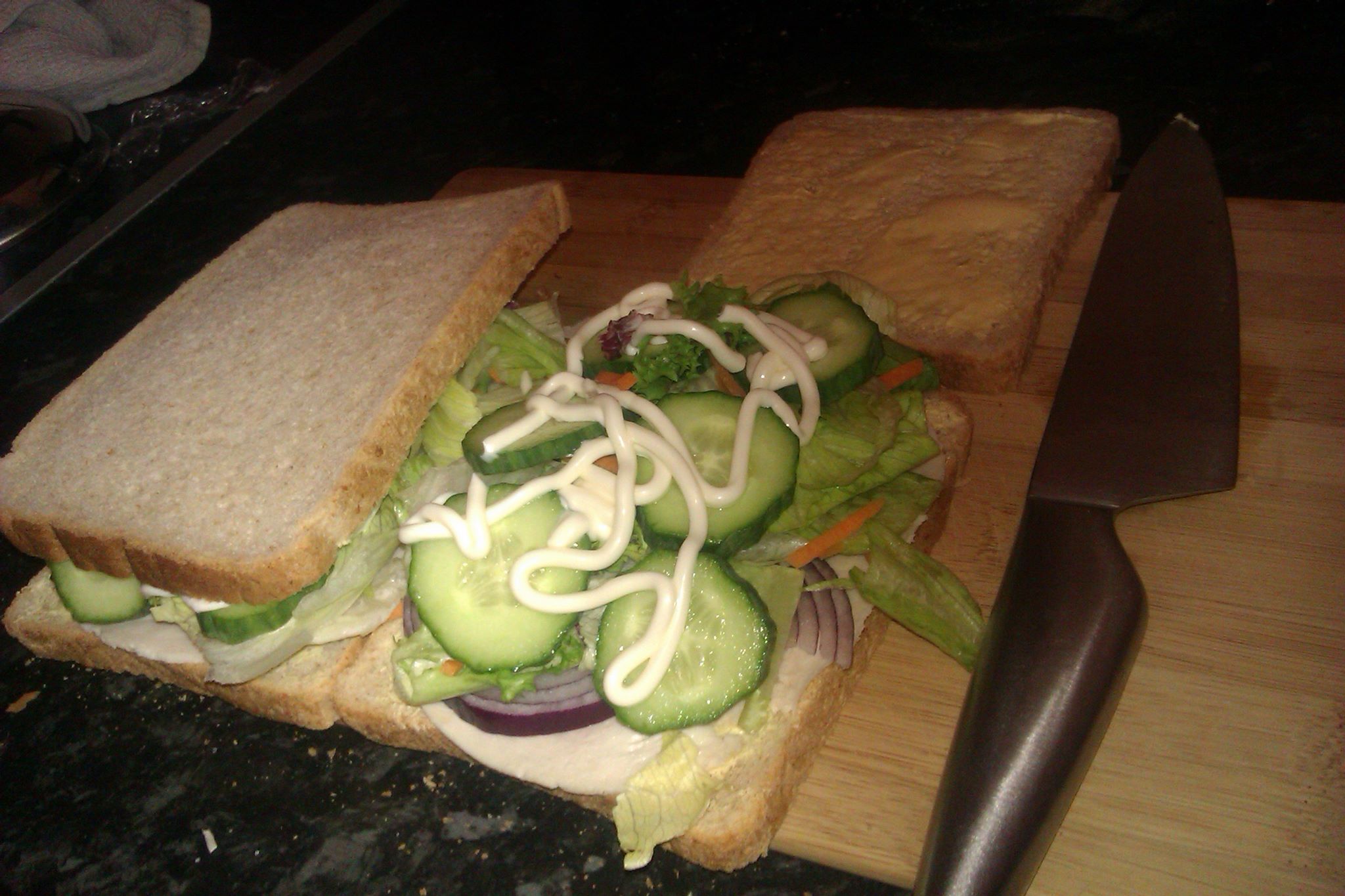 Ok and here we missed me chopping up the ingredients, and as can be seen, placed on the turkey slices are the red onions, perfectly cut too thick – brilliant for that hangover, mixed crunchy salad, cucumber and a good squirt of, erm, its so hard to spell, not going to spell check and so, erm, mayonarse.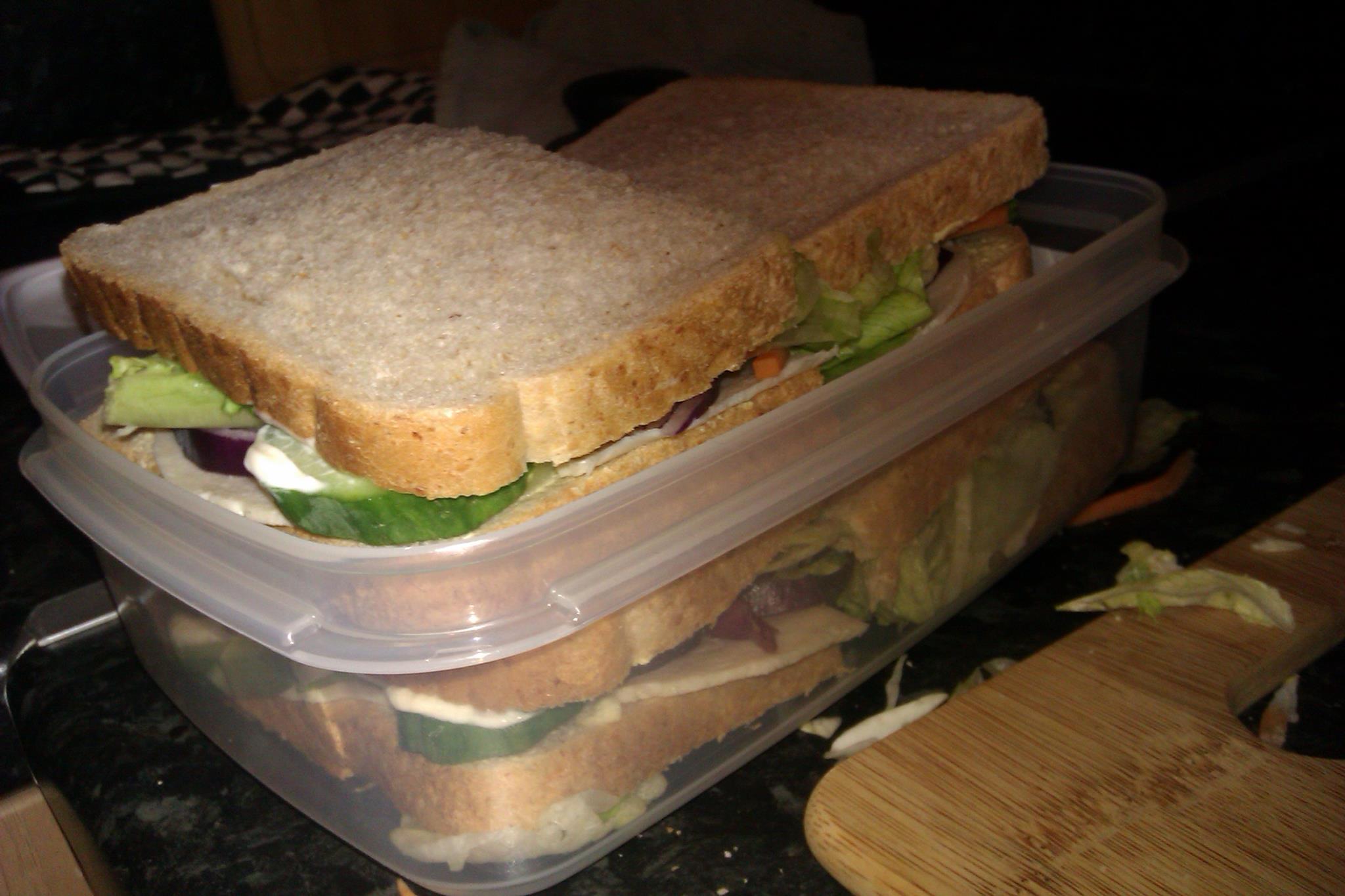 As can be seen the sandwich box appears too small, but believe me its a good size, I think the healthy sandwiches are filled too much, it can be done, four really can fit into one, that there plastic box.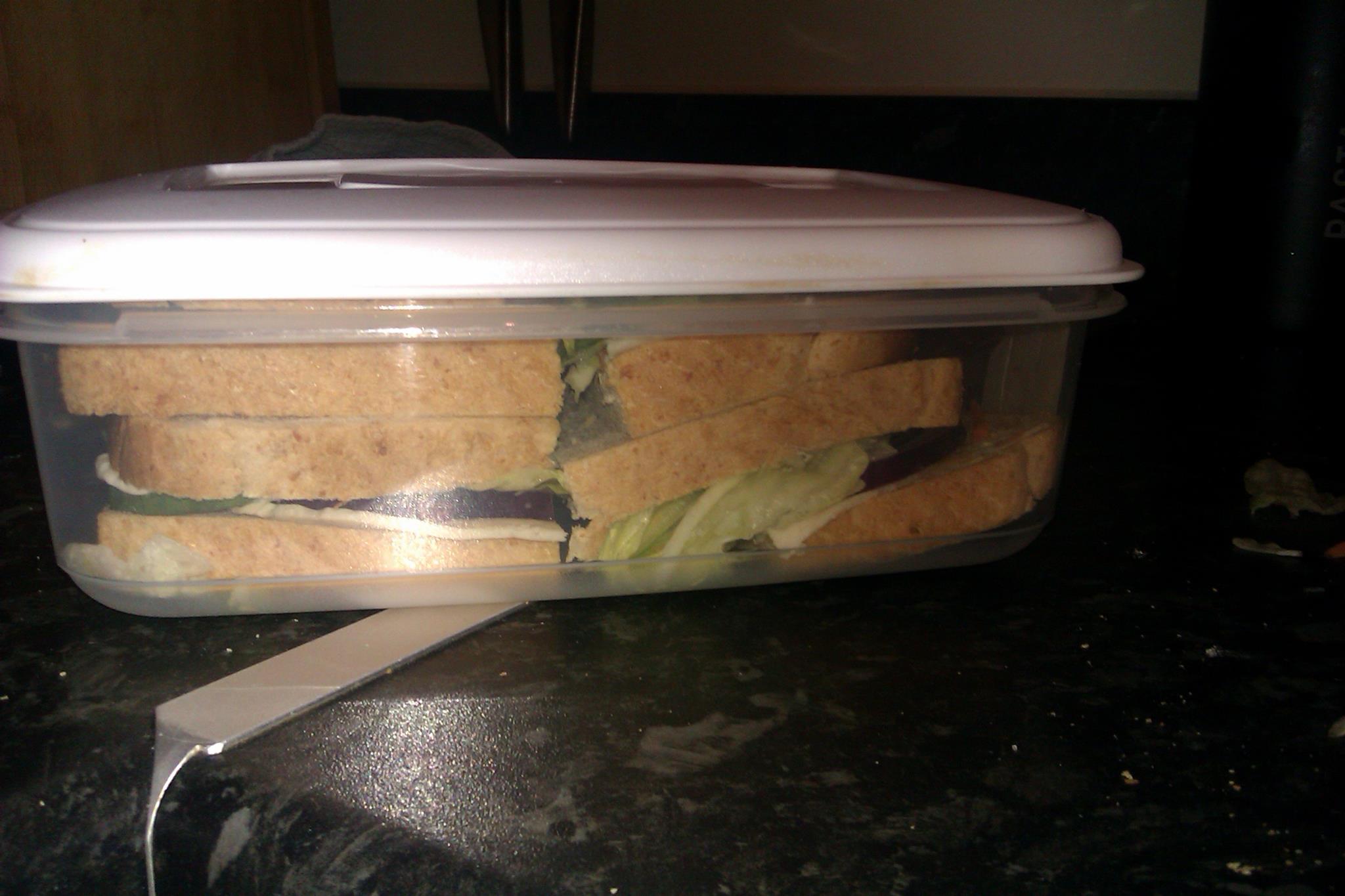 Just look at that, perfect, took a little sitting on, you know, like when we have clothes that need to fit in the suitecase? that sounds like sweetcase? yes I mean suitcase now get off my back…!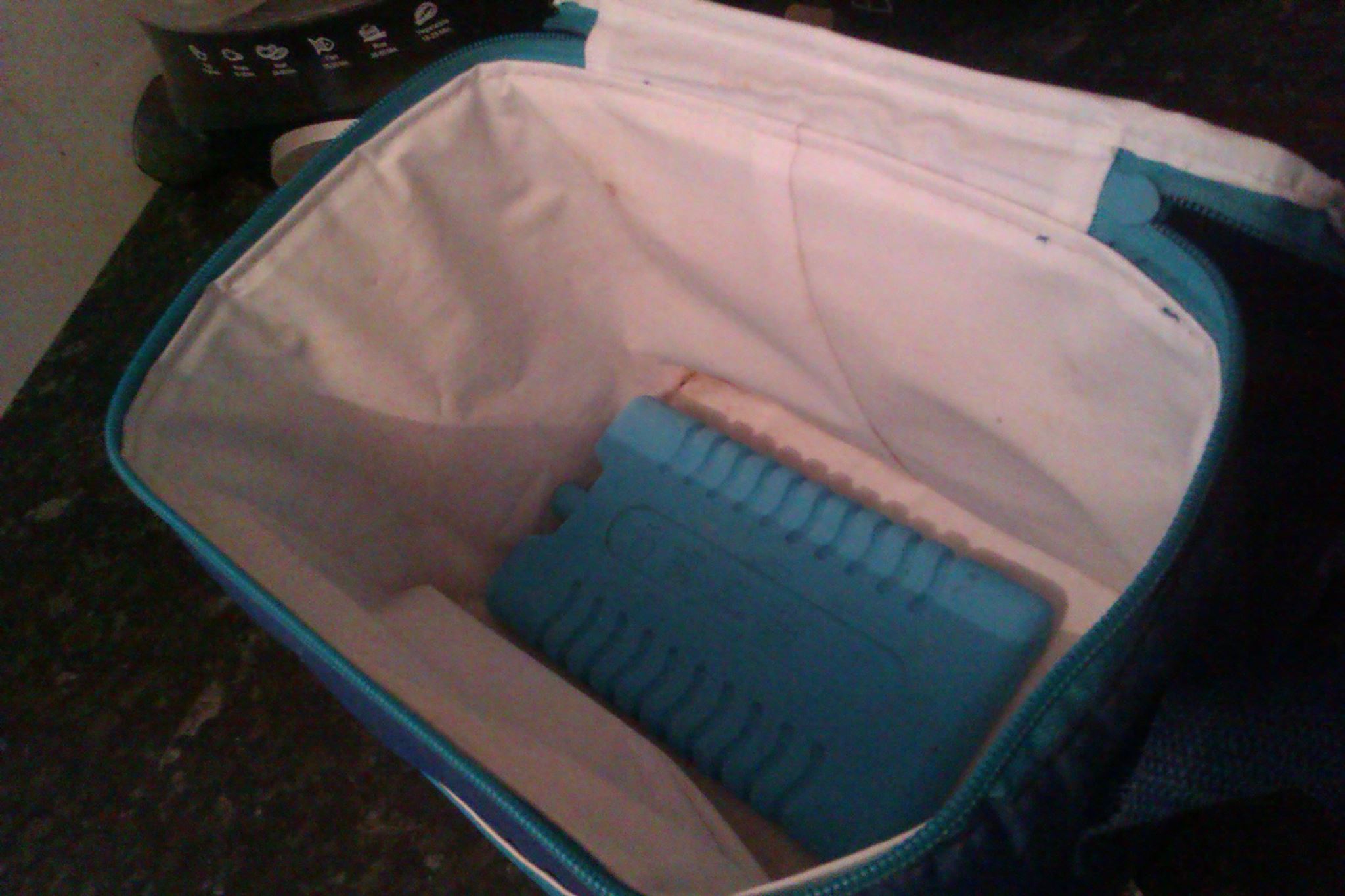 It has not been mentioned but, I was asked how I perform this marvel, really! Sunday night, put them in the fridge, with the freezer thingy's in the freezer, and next moaning (it's Monday don't forget!?) put the sandwich box on top of the frozen blue thing, make sure the sandwiches are still in the box, as when intoxicated they get eaten during the night – unsure by who?

Just look at how proper fresh they still are at 13:30 hrs, oh, its on the train home. For you guys the hangover will be so strong you will make an excuse to leave work early (not me silly, erm), yet those super healthy refreshing sandwiches do the trick – but the ticket lady caught me with my mouth full, I almost sprayed her with some crunched salad and mayonarse, yet thankfully it weren't a cream pie…