So, after four years of being very lucky to get where I live, due to being ill – Sarcoidosis. It becomes a lot clearer why various areas within this flat appeared to be simply painted over. Numerous times I have contacted Home Group (my housing association) and still nothing. I have now sent the following photos to them, also the links to the videos. Yes some folks are obviously saying I am making a mistake, but if the housing association – Home Group, wont or indeed can't fix this leak then I must try move on ASAP…
In October 2013 the Sarcoid started to attack me quite a lot, it then never left me. A few weeks ago it more than started again, but this time I think I know why, or one of the reasons – the damp within my home. Ok, winter can be bad for a healthy person's lungs, but for those with chronic sarcoidosis – and other conditions that can affect the respiratory system, damp can be dreadful. Stale air can simply take our breath away, suffocating without a bag over my head?
And a decision is being made, because I have a spare room then I get my benefits cut by 14% through the infamous 'bedroom tax,' that is a lot from £72.40 per week. I am not a benefits scrounger, my last job was through Leeds Remploy, I know I can and want to work but it has to be appropriate for me. It is being a very bumpy time for me. I have asked Ssafa if they can again help, I never really wanted to ask this fantastic charity but I'm cornered.
In order, this is what is happening. A huge leak from the rainwater drain.

This causes the dripping inside the wall cavity – Chinese torture one might say!?

Then starting in the second bedroom.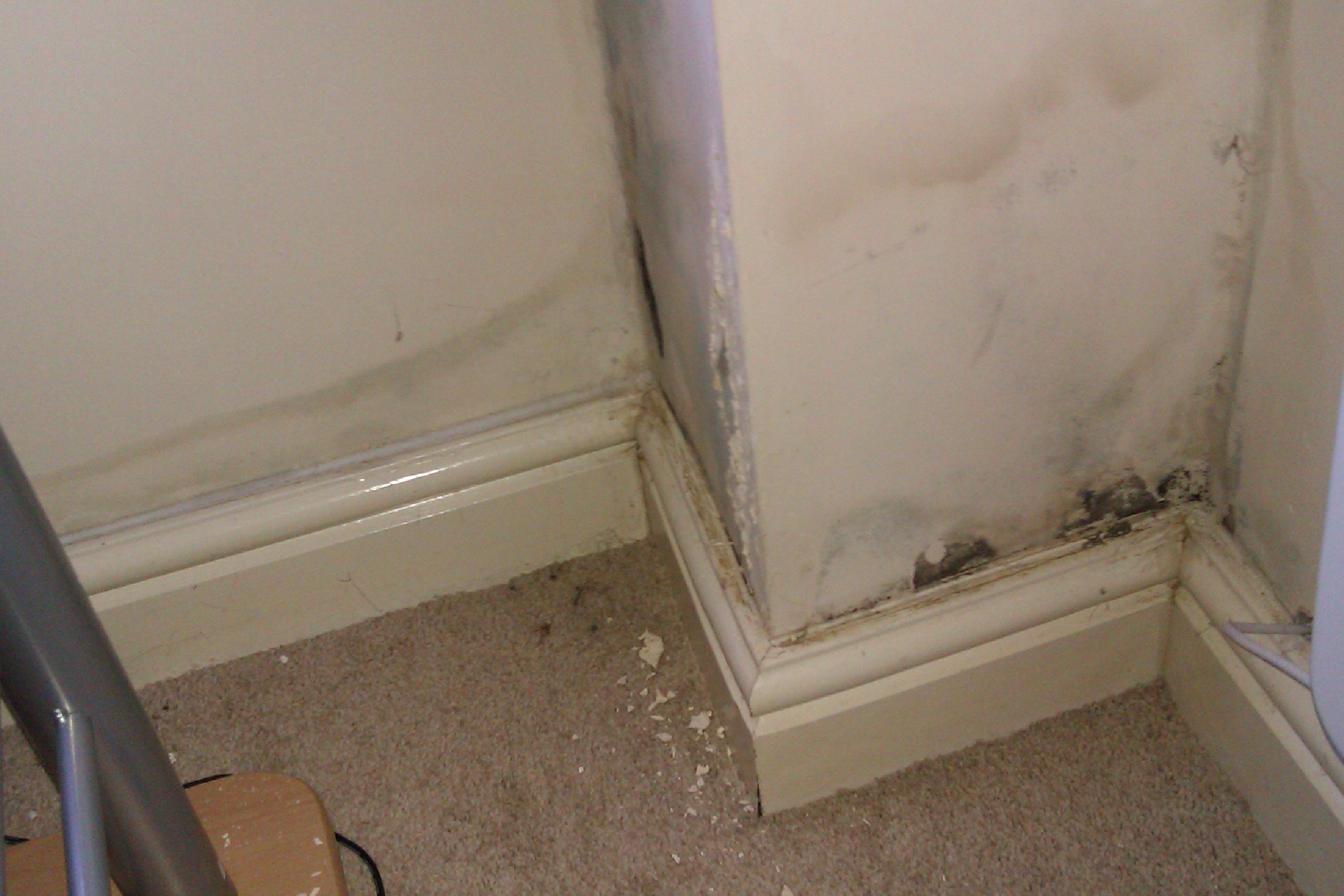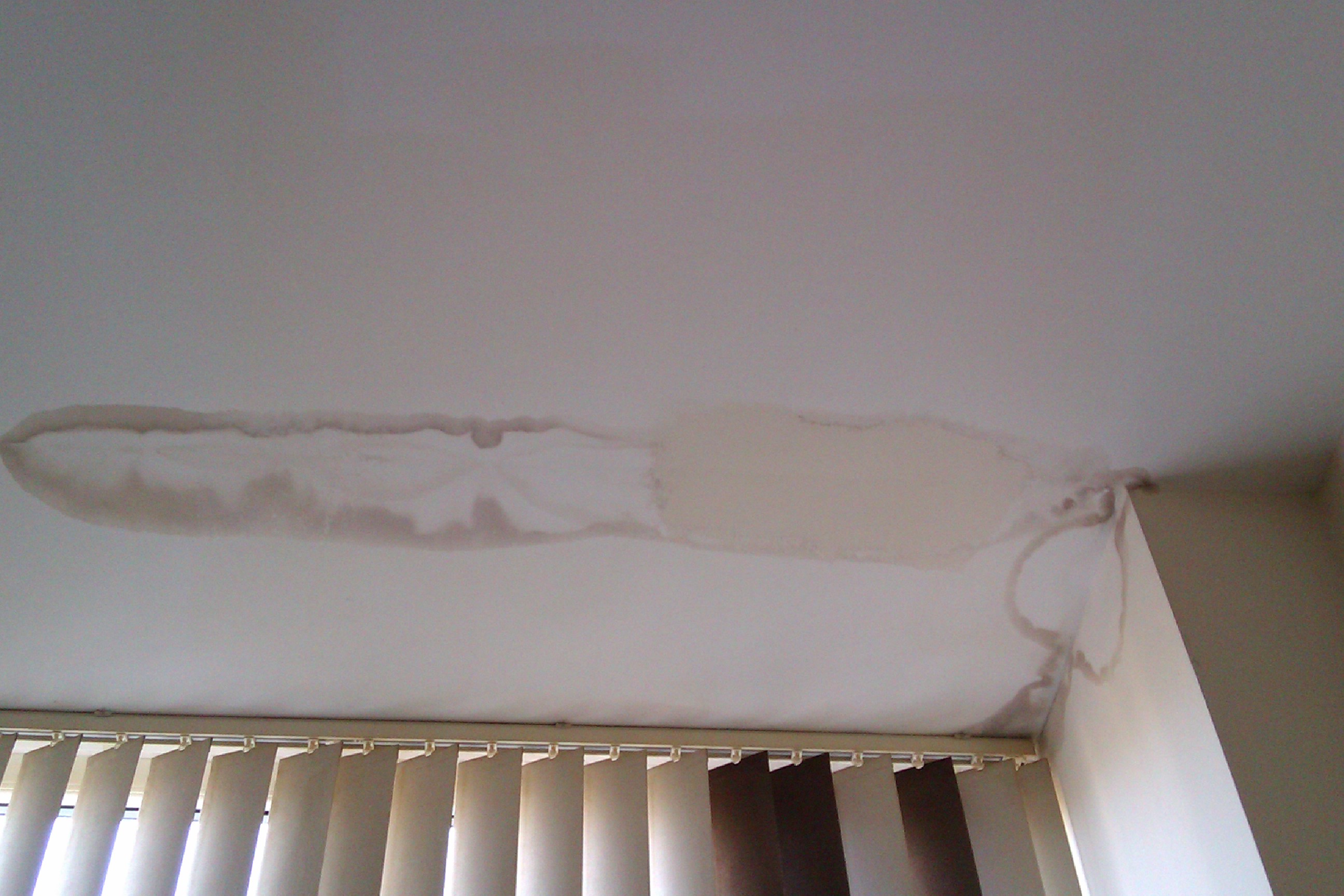 And moved into the living room.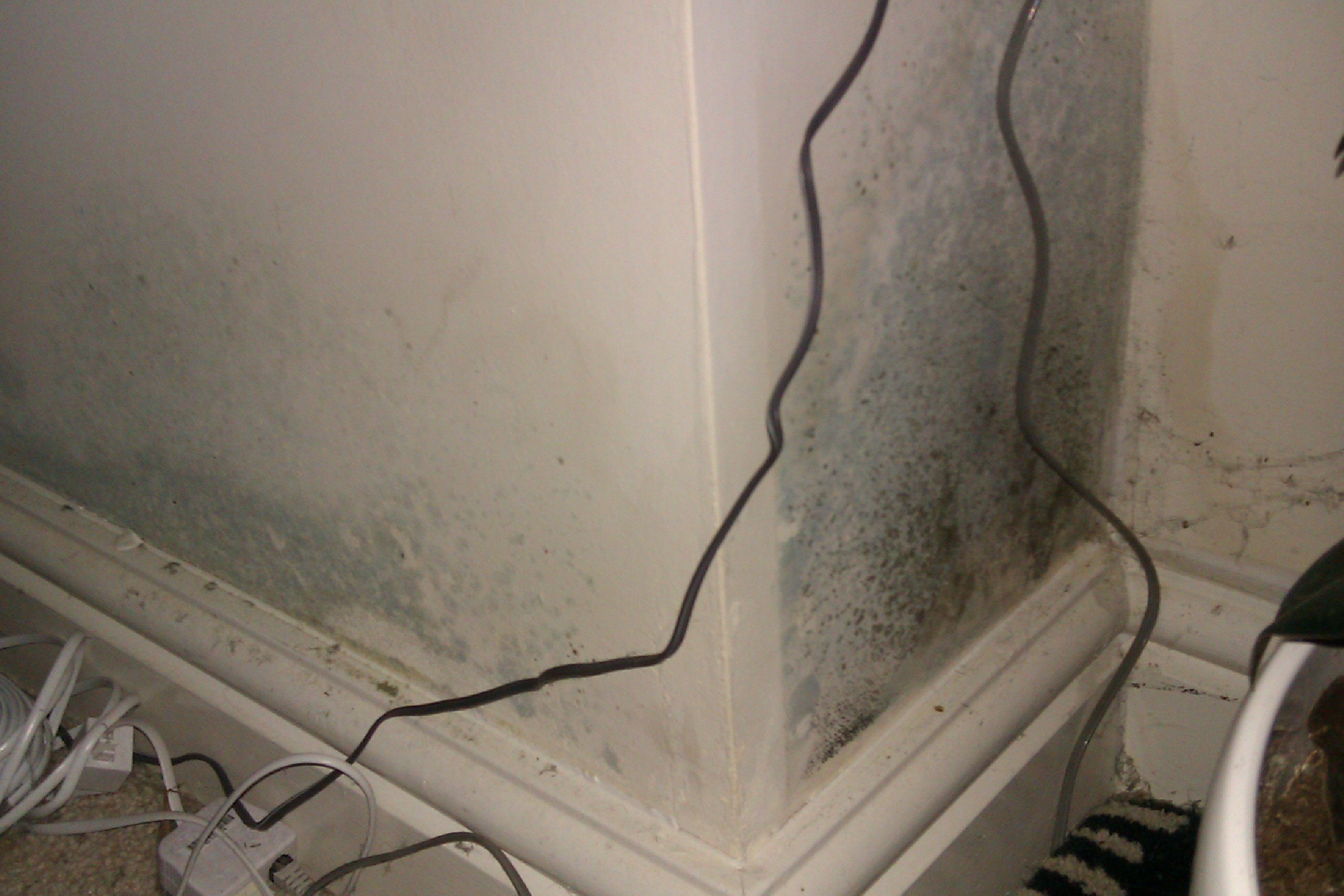 All I ask is for my life to be a little level, as my mind is so full I'm struggling to take more.