So, after spending a couple of relaxing days I return home to be accused of various writing on notices!
'In the beginning' a washer broke down with a full load inside. When the new washer arrived a payment of £5 each was gifted to the two delivery men to take the washer out into the bike shed, empty it, and then the clothes could be saved. At a cost of £5 the washer had been arranged for collection by the council, but they could only collect it on the 15th March 2016, so, the washer was left in the bike shed so the regular scrap metal drivers could pick it up.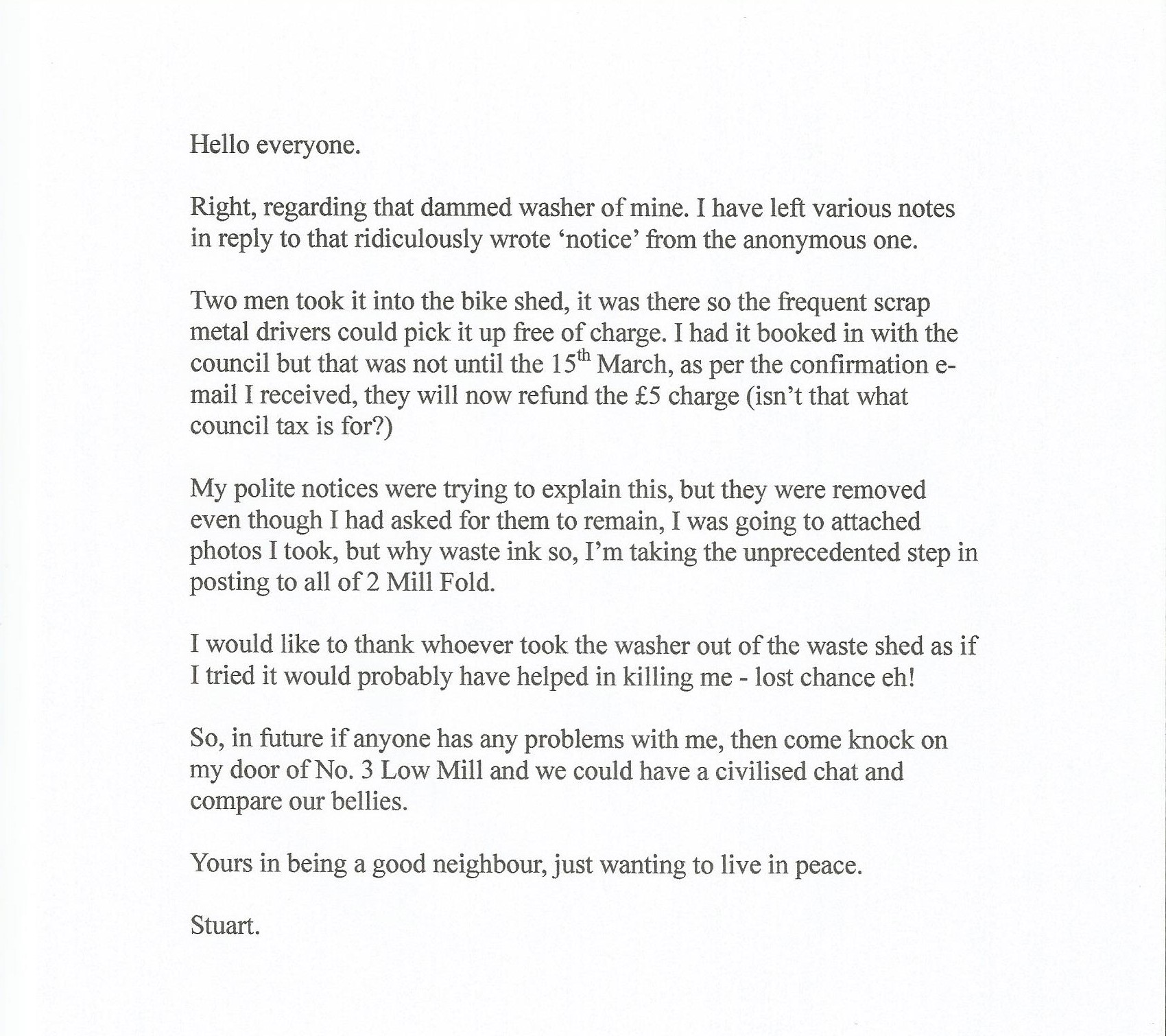 Within a couple of days someone had moved the washer inside the waste shed, this is out of view for collection, so, after that a letter was sent to all 36 'flats' someone kindly put the washer outside, it was finally removed a week before the council could collect it. That should have been the last of it, hmmm… Read on.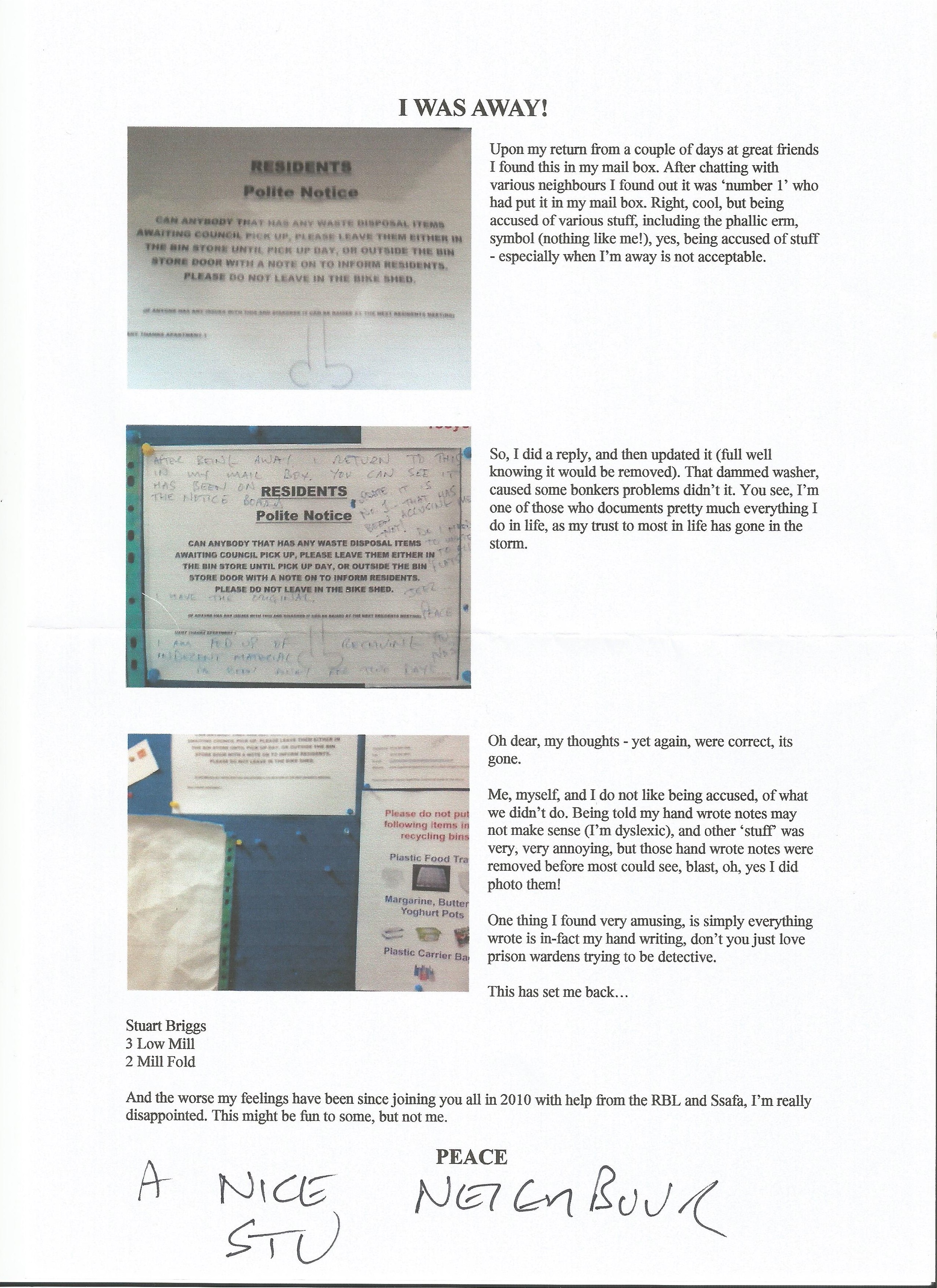 Prison 'officers' eh!