Eh up, it's alomost here, and preparations are well on the way. Just a few photo's towards the build up. Who would have thought the Tour de France in Yorkshire, in Addingham, and twice at that!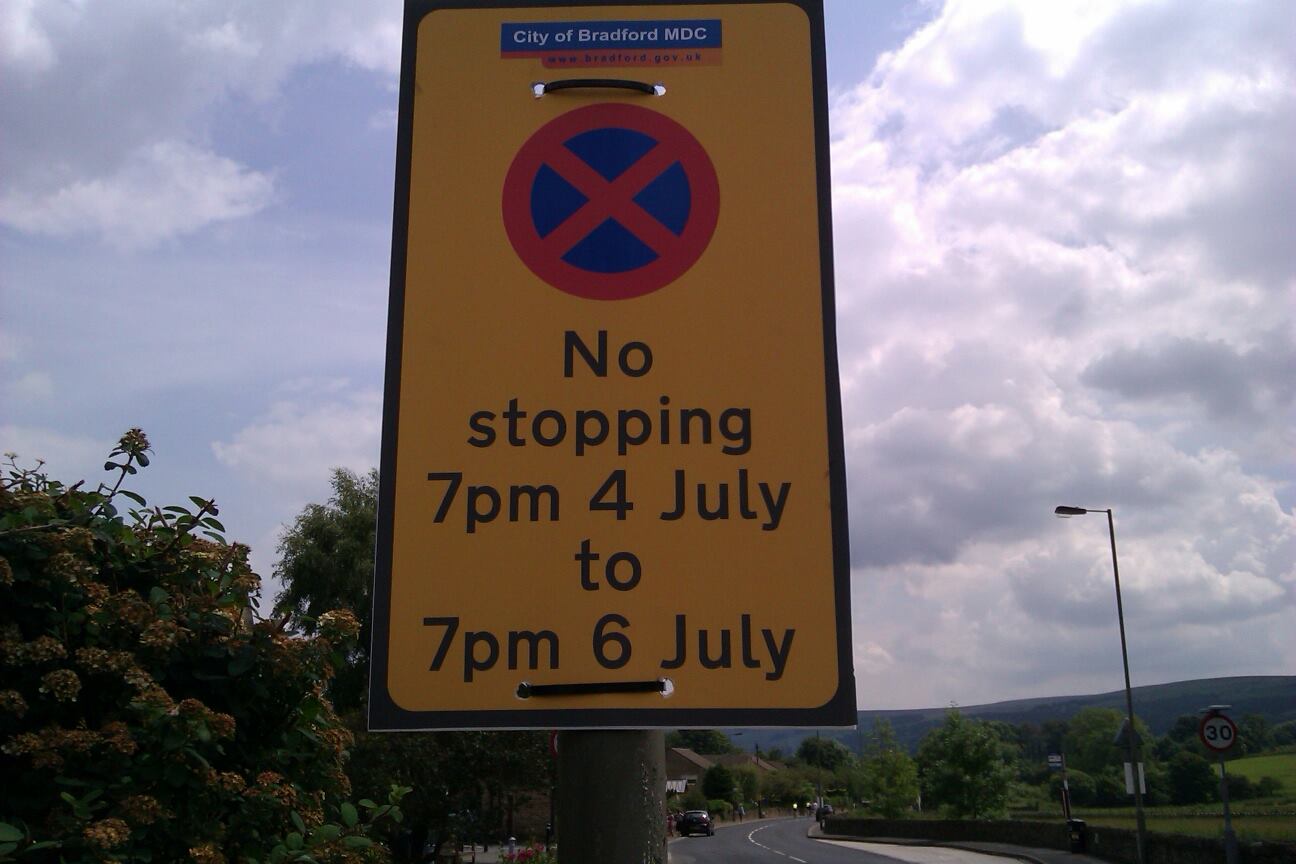 This was placed on a wrong lamppost, it should have been between The Crown pub and Craven Heifer, as the tour goes through that area twice. All now sorted with the correct sign now stating no stopping between 4th and 5th as the tour passes here 'just' the once!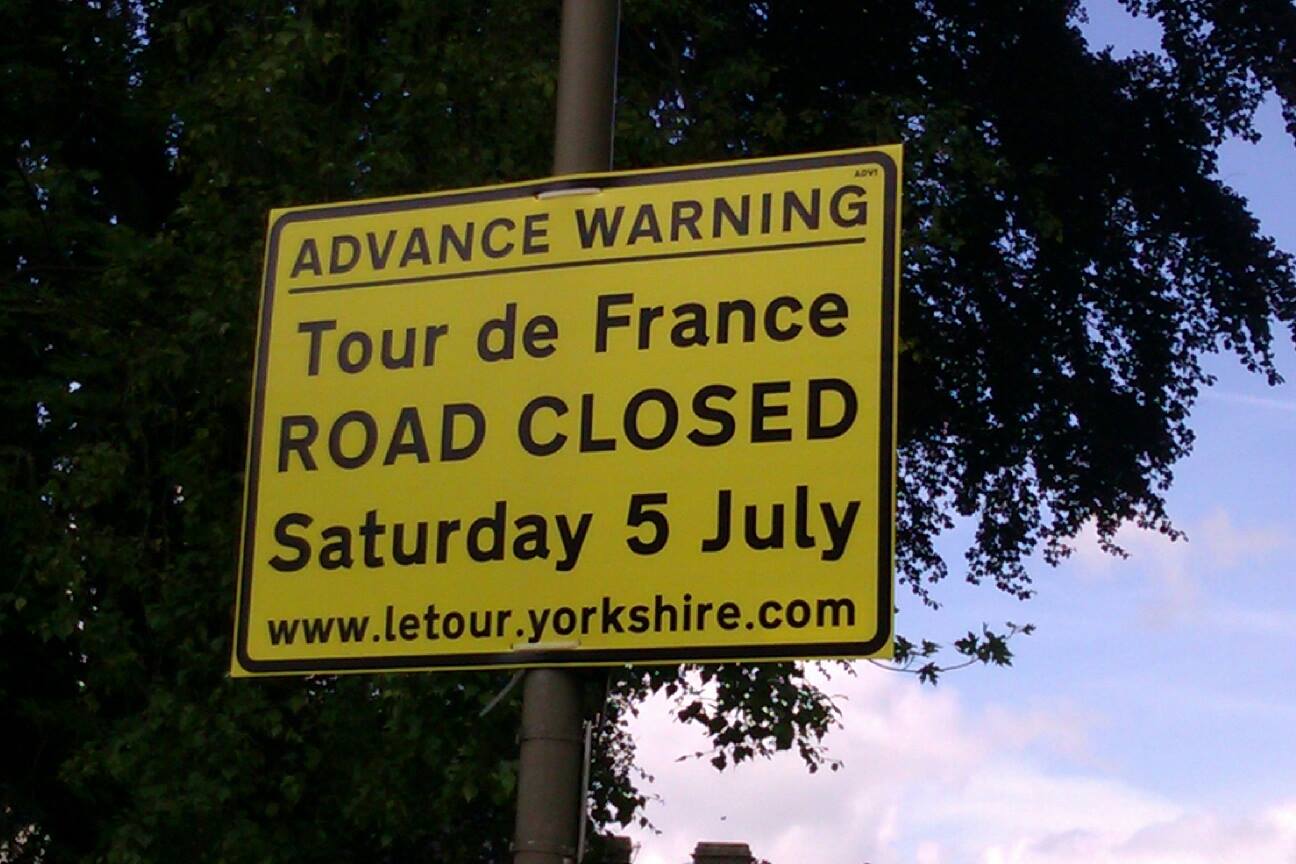 Over the road stating what can be seen, can't wait!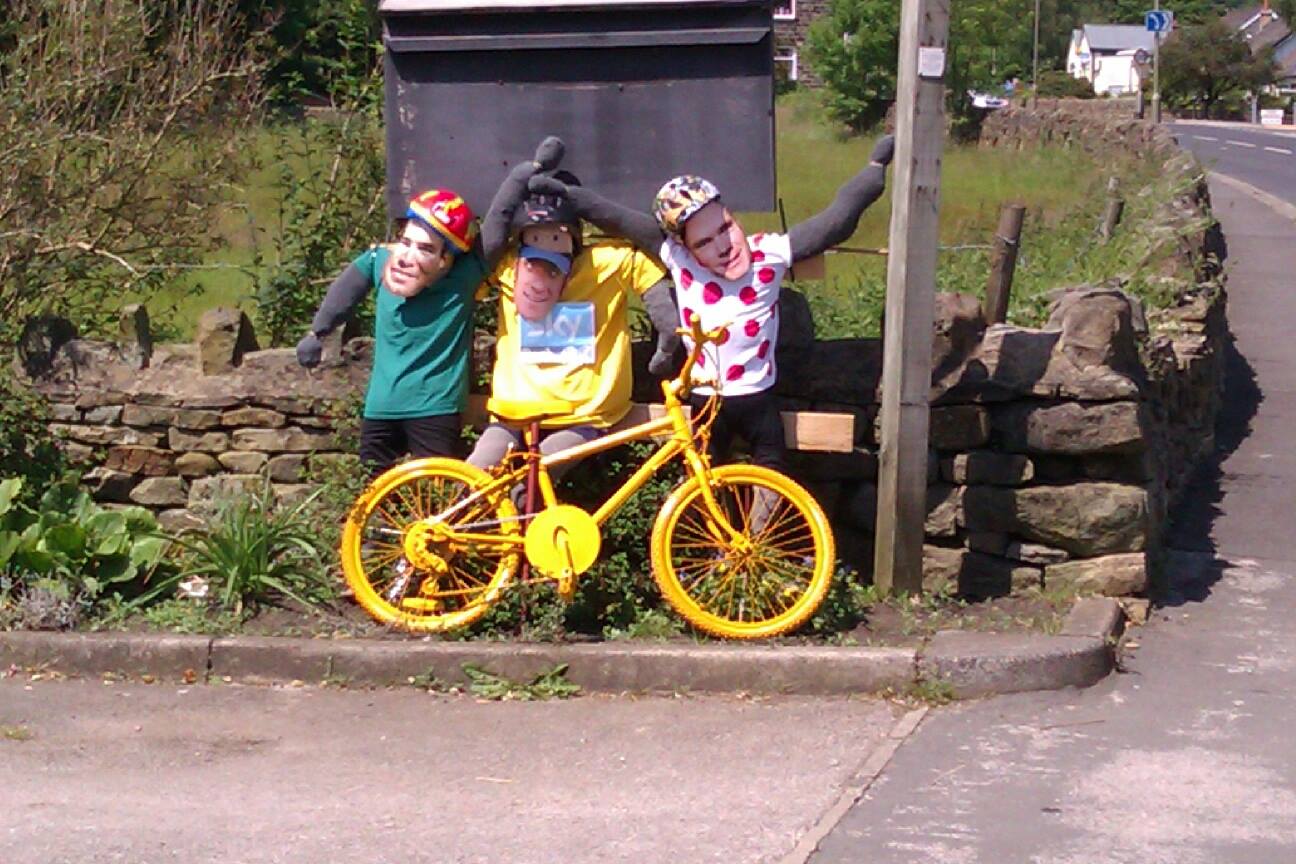 Addingham Cricket Club getting into the groove…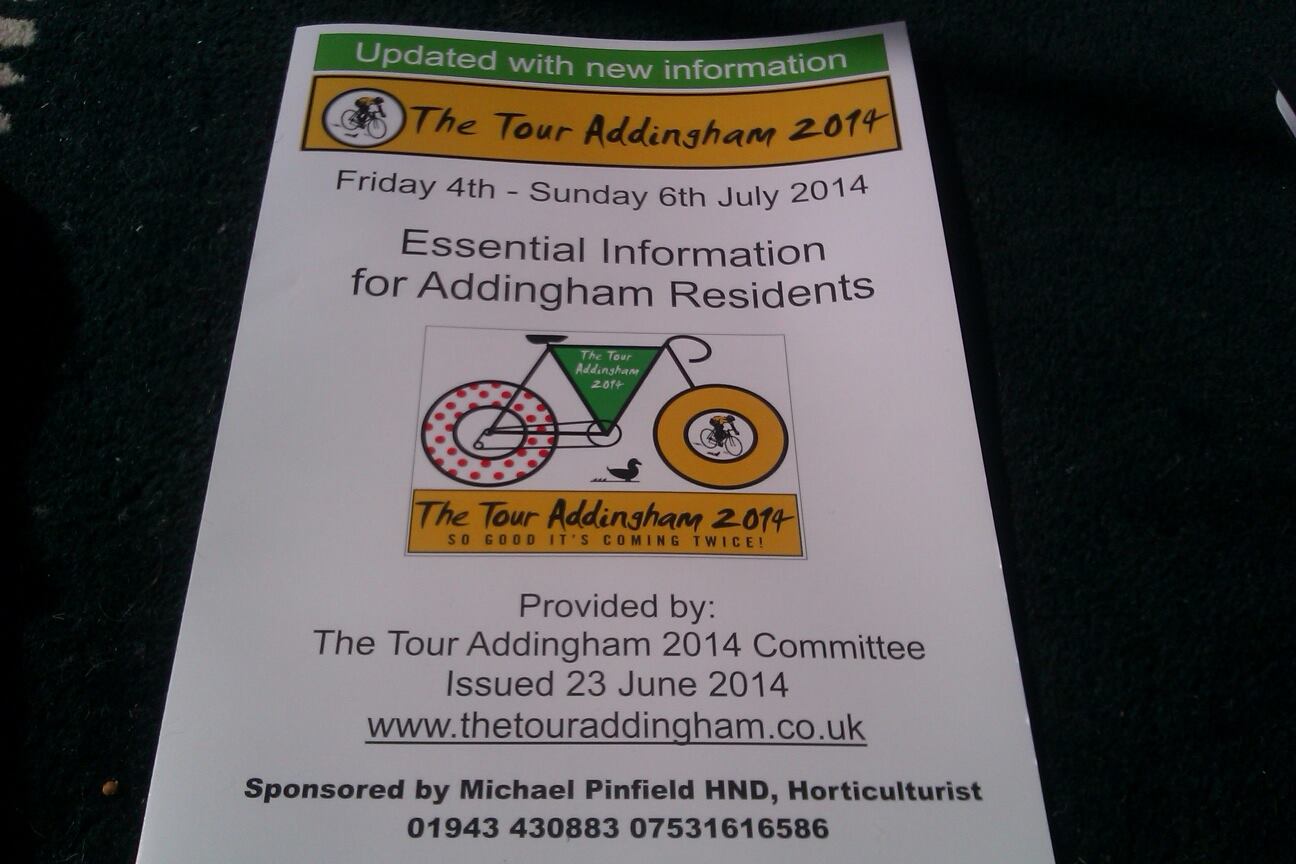 Something certainly worth keeping, full of infomation.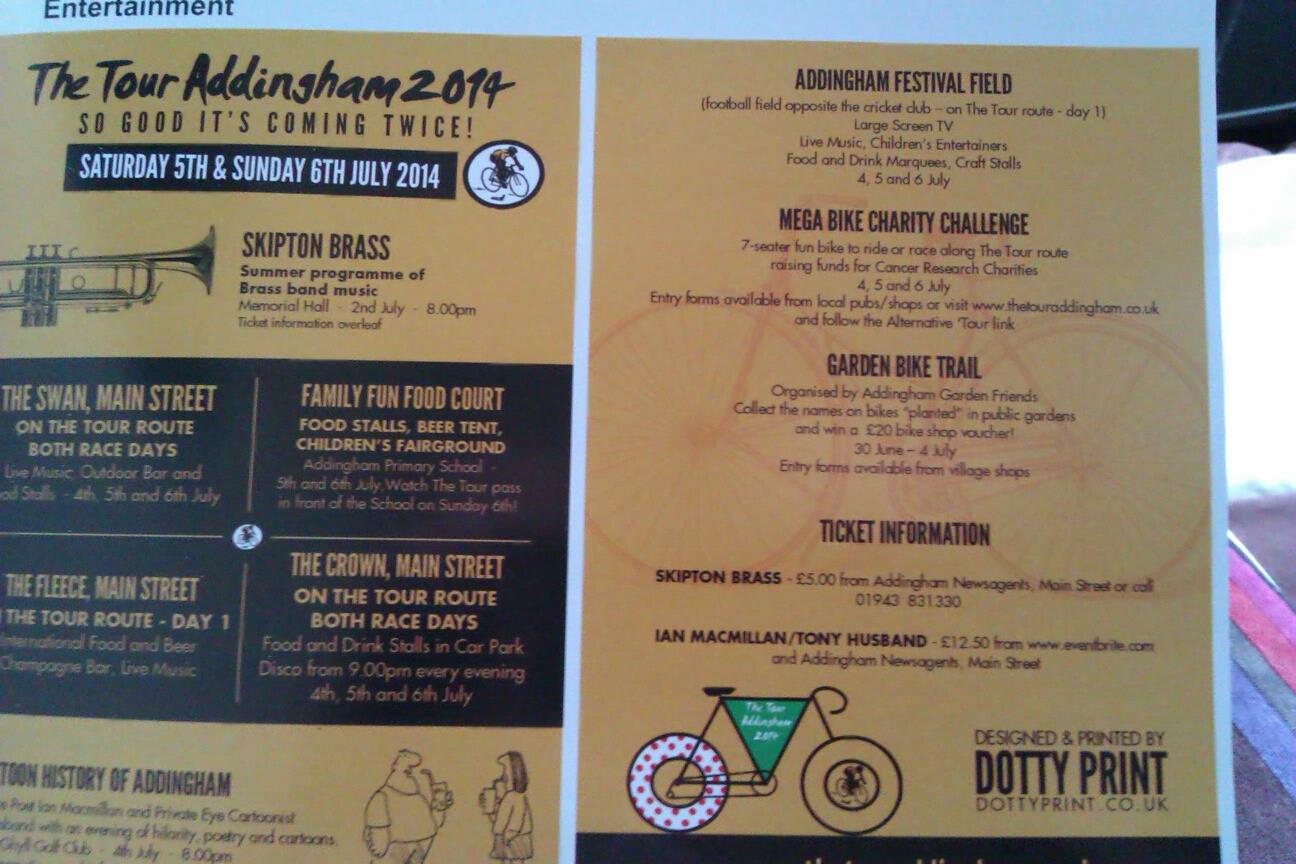 Some party going to be happening, wow, three days of festivities, plus much more!