So I have now gone from Employment Support Allowance to Job Seekers Allowance, job centres are superb places, how 'healthy' folks stay unemployed for life is a little beyond me, I guess its simply part of that cycle, and next Monday its my personal job helper or whatever. A job by the Autumn should be a decent target for me, silly me thought companies had to take on a % of folks with illness/disability, but, as its been pointed out including this morning its only those companies above a 250 workforce and I would need to be registered. Not to worry, Autumn is a decent target.
Sarcoids can work but we can be a little limited, for me none starters could be; healthcare – illness needs to be avoided best possible, manufacturing/engineering – fumes need to be avoided best possible, plumbing/construction – dust needs to be avoided best possible. Though I was very good in the Lean Manufacturing environment, maybe a warehouse, retail, work from home? need £16k gross to get by…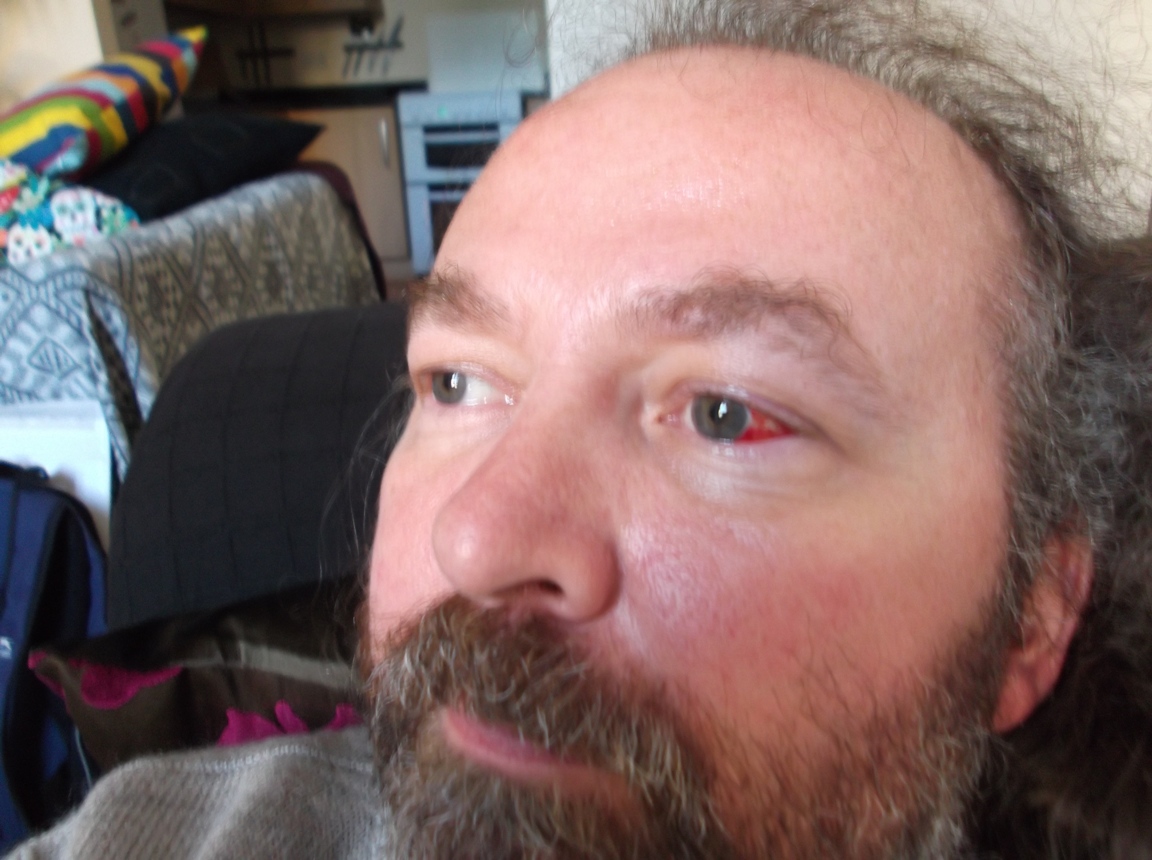 A nice eye to sign on with!