Its just something that I now prefer, makes everything a little more open plan and not cluttered.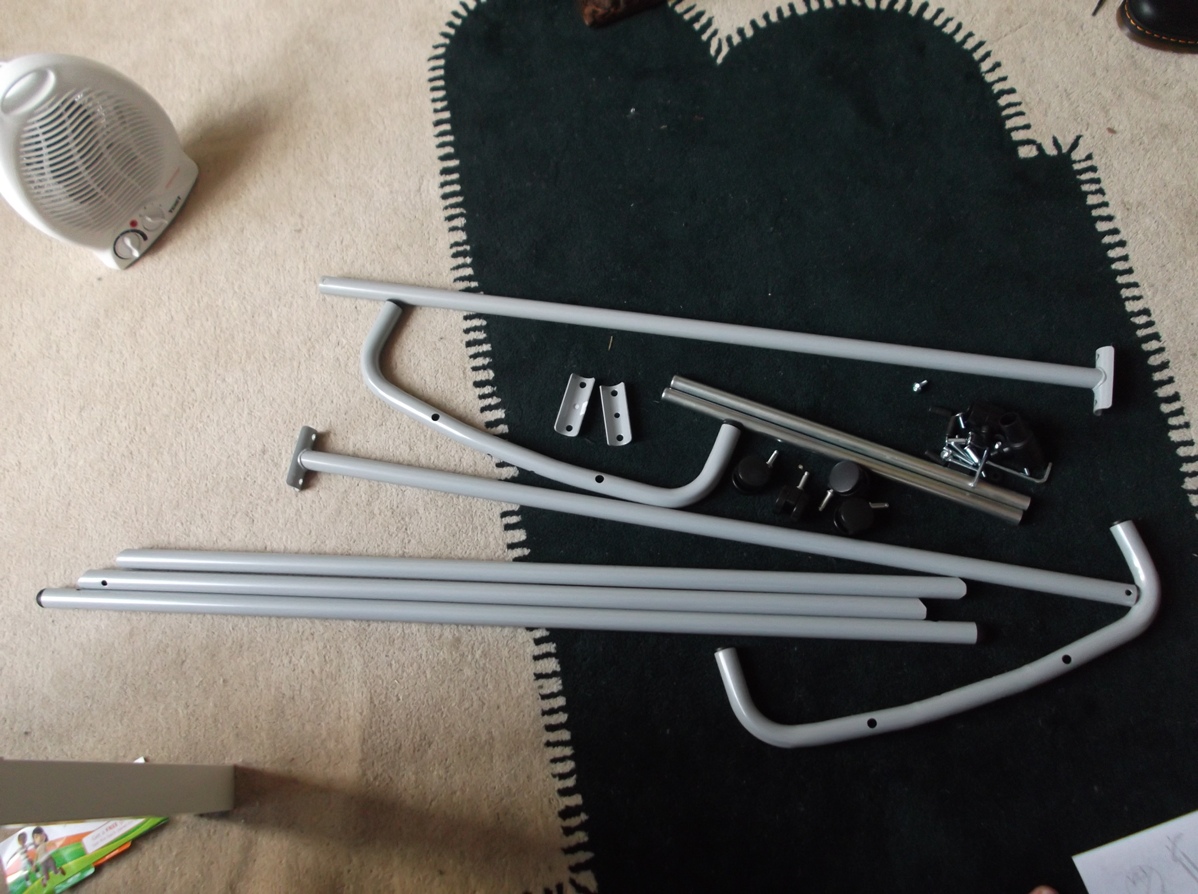 Thing is with these kits, I always end up with spare parts, but the determination this time is certainly to make sure all the parts are used! That fan is what I use in the morning, just to blow me while I get ready for work, keeps the bills down rather than set a timer for the heating.

Yes its coming together, been a long time since, erm, the hanging rail is almost there, obviously, the Ikea Rigga clothes rail hangers are great, about £10 off ebay, you can spend a fortune on the ex shop models but do avoid and for half the price of a six foot heavy duty ex shopping range rail hangers you can get three of the Ikea ones, here you can also just work out that Scampi (our tarantula) is closely watching…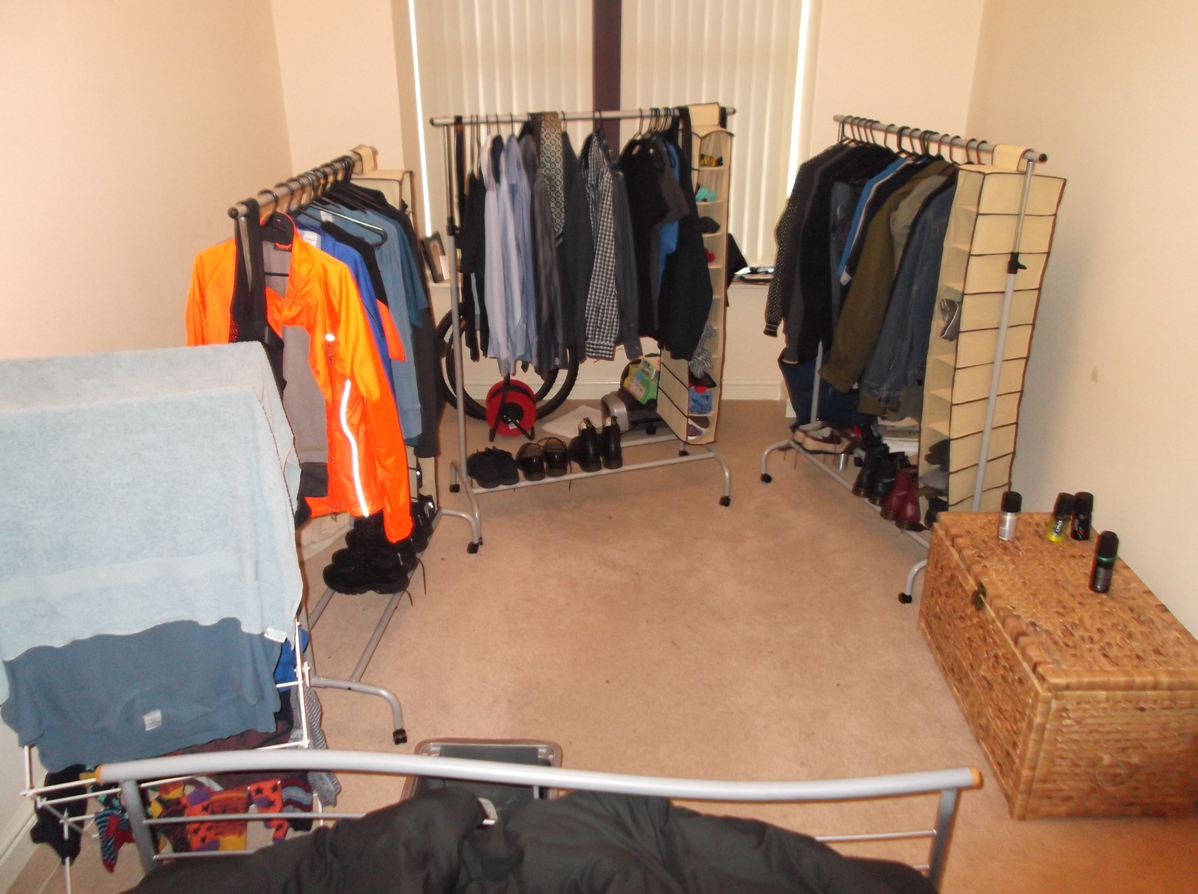 I use one for sports, hobbies, exercise erm, not much these days, but the 50 minutes daily walk during my work commute is good, bring on that there road bike, oh yes, I use another for pretty much work and smart clothing and the other for my smart but casual look, boy have I been able to treat myself since starting work, and give my lads some cash, and all my old clothes to shelter!