A tricky one? The goal-posts always get moved by those in and out of power. I'm going to be quite conservative about this and say those on around or under £10/hour fall into the working classes. Through my opinion I will try explain this.
Various reports suggest the United Kingdoms average wage in 2017 is in the region of £27k/year, that is huge and certainly not working class. I believe you can not put a working class wage into yearly, as most of those on low income will work as much overtime as possible. So lets say a round figure of the £10/hr.
Many self employed folks who employ others would ask who should pay this rate, yet those business owners would have five or six 'flashy' holidays a year, they would have three or four 'posh' meals a week, so, lets leave it at that. No, lets say they have one less brilliant expensive holiday per year, one less 'everything you can eat' meal out a week, also the obvious other things that being wealthy brings? and share it with the small work force.
The working class certainly are not those who moan and complain they are struggling yet can have some of the finest materialistic personal and home items, pointless trying to mention everything but they have all the top technology items, more than one Suburban Utility Vehicle, far larger home than they need, having more than one – any type of home! So much more that I'm sure most of you will recognise someone like this yourselves.
Who, what are the working class of the UK. yes it certainly is a tricky one but I would say no political party truly represents those working class folks. June the 8th 2017 has caused alot of conflict between friends, the conflict is usually within my party, the Labour party I support, but it has lost its way. Those who work in the public sector on lets say at least the given average wage of £27k/year, you most certainly are not working class, this also goes for the private sector but it seems to be the public sector lot on very nice packages that complain the most.
Just a little example, those junior doctors strikes, they always seemed to be smiling while doing the strikes…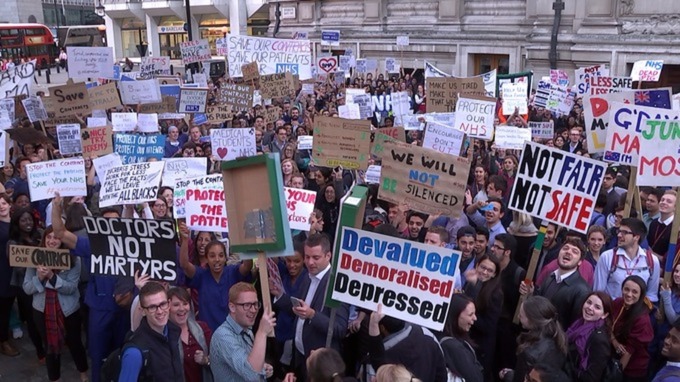 While many miners were…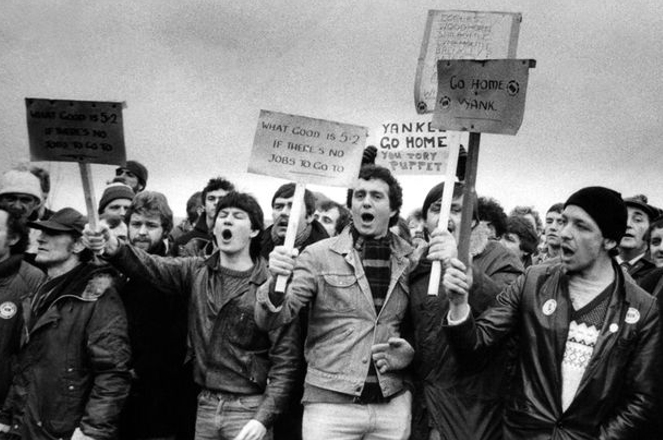 Starving

No one represents the working classes anymore. We have the pretend poor living in the poverty of their own comfortable bubble.
End.